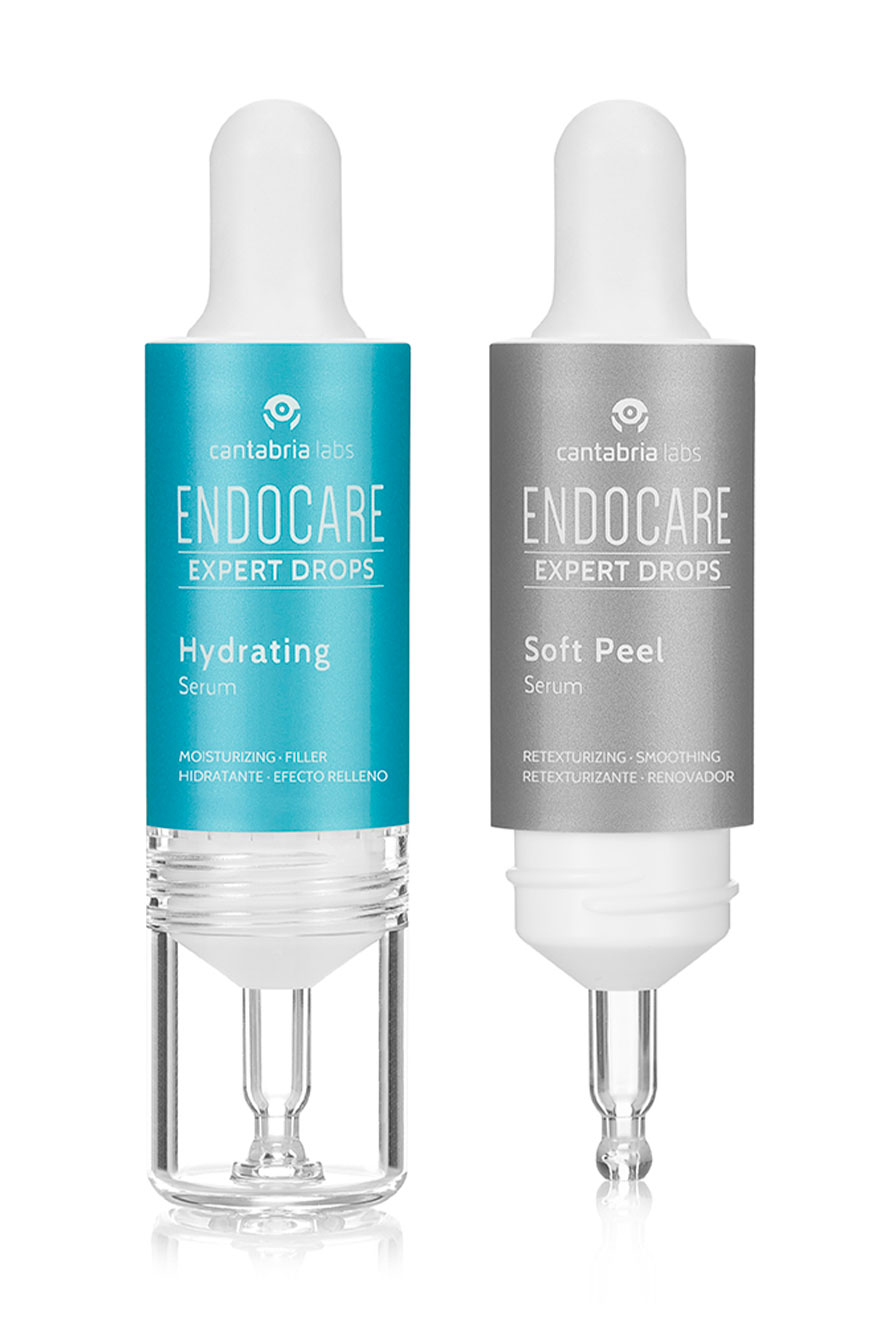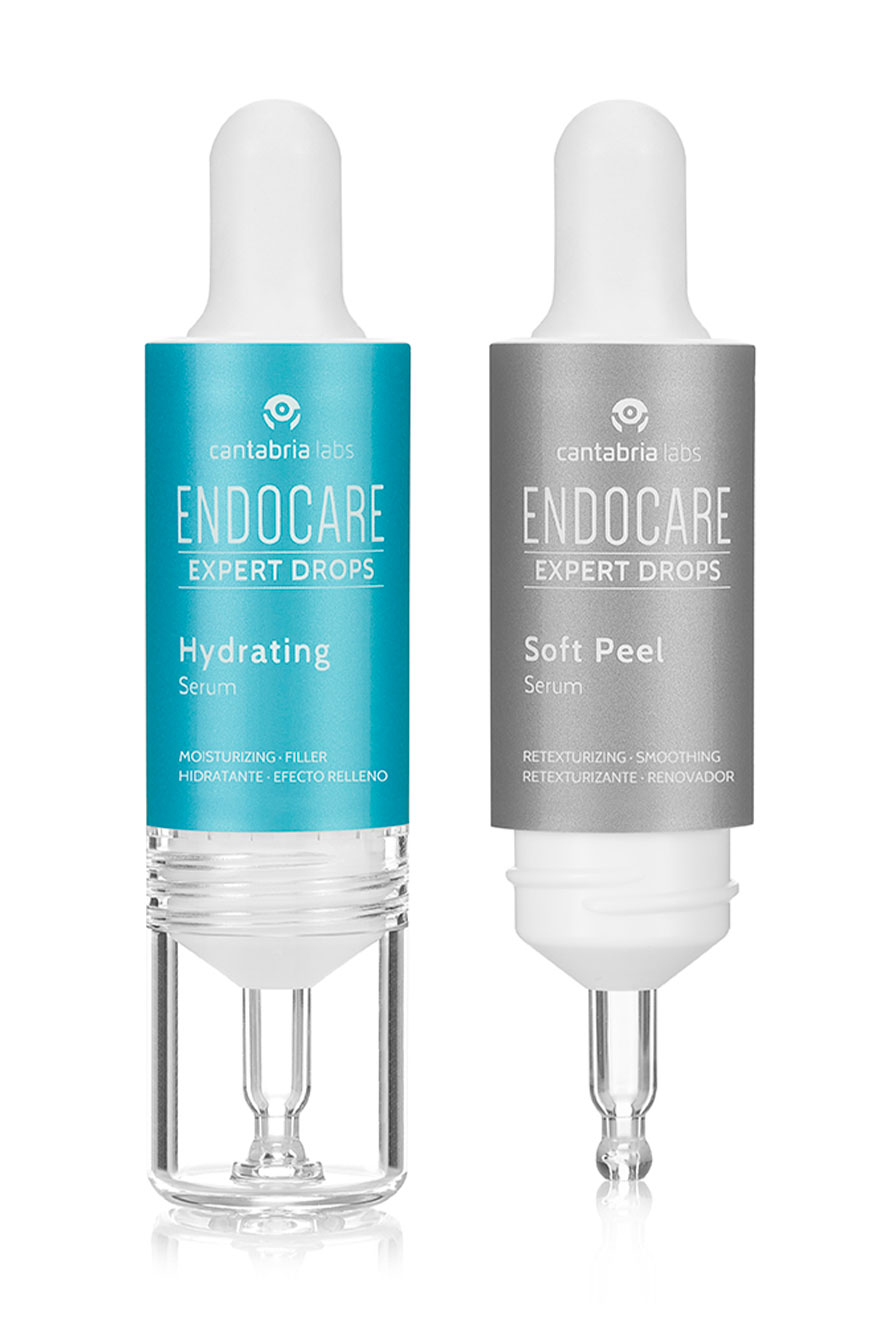 ENDOCARE EXPERT DROPS
Hydrating Protocol
Hydrating, reinforces skin barrier. Retexturizing, renewal.
Day and night protocol for daily use with a serum texture and a combination of active ingredients and patented technologies from Cantabria Labs for in-depth and long-lasting hydration.
ENDOCARE EXPERT DROPS Hydrating Serum Moisturizing Filler. Day treatment with an exclusive formula with Hyaluronic Acid that provides long-lasting hydration and EDAFENCE® that reinforces the skin barrier, protects and repairs against pollution and other external aggressors. For visibly juicier, more hydrated skin.
ENDOCARE EXPERT DROPS Soft Peel Serum Retexturizing Smoothing. Night treatment formulated with retinol and a synergy of active ingredients that constitute a double chemical and enzymatic peeling that works by promoting cell renewal. For a more even skin texture, reduce wrinkles and improve skin tone.
Format: EXPERT DROPS Hydrating: 1 x 10 ml. EXPERT DROPS Soft Peel: 1 x 10 ml
Long-lasting Hydration
Reinforces skin barrier
Antipollution
Retexturizing
Renewal
All skin types
Non comedogenic
Tested under dermatological and ophtalmological control
Daily day and night treatment for skin with lack of hydration, areas with dehydration or uneven texture.
Skin with first signs of aging, expression lines.
Skin with weakened skin barrier.
Ideal to combine with other dermatological cares that need extra moisturizing.
HYDRATING: Hyaluronic Acid, EDAFENCE
SOFT PEEL: Retinol, Bakuchiol, Enzymatic Peeling, Niacinamide, Vitamin B5
Apply Hydrating in the morning and Soft Peel at night to clean, dry.
Shake before use. With Soft Peel, use of a sunscreen during the day is advised. A slight stinging sensation is normal with the first few applications. Product colour may vary due to the high concentration of active ingredients: this does not affect efficacy.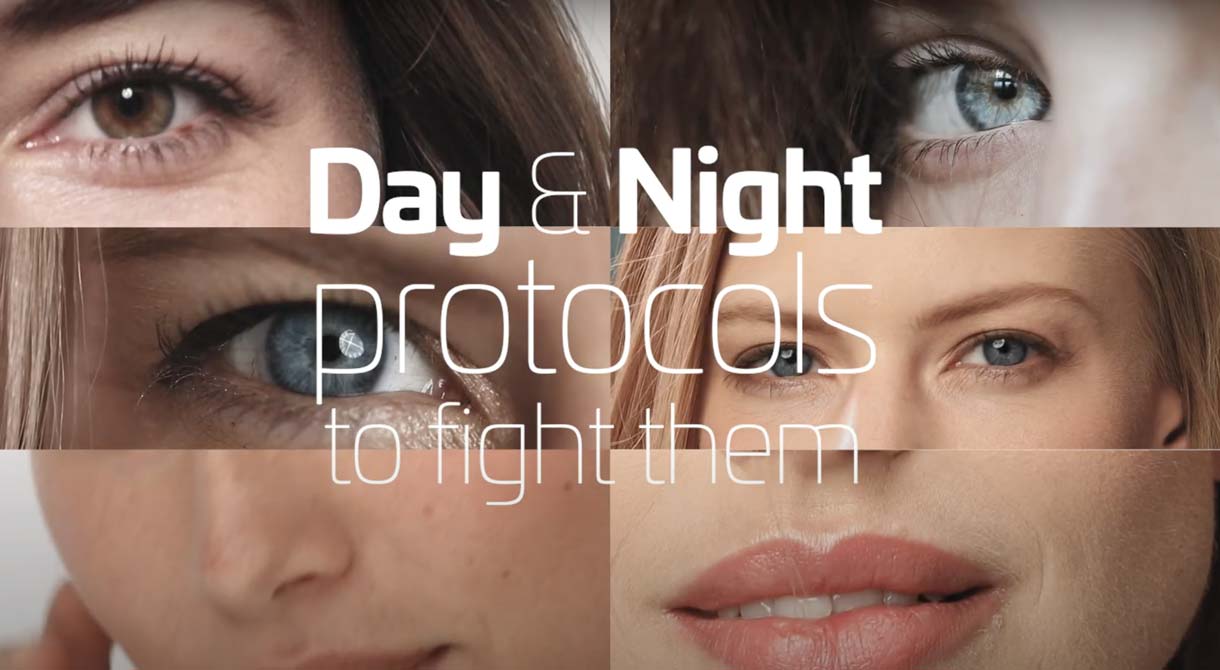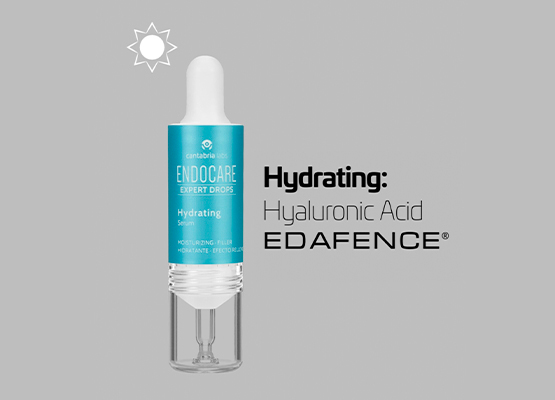 Hydrating Ingredients
HYALURONIC ACID: Main active ingredient with long-lasting hydrating activity that moisturizes by releasing water and reducing transepidermal water loss.
EDAFENCE® (1%): Exclusive Cantabria Labs technology that protects skin against aggressive environmental factors such as pollution, tobacco smoke, free radicals, blue light and ozone, and helps improve barrier function.
Soft Peel Ingredients
Retinol: Ingredient that increases cell renewal, protects against collagen degradation, and improves skin texture and tone.
Bakuchiol: Active ingredient of natural origin with retinol-like activity and excellent tolerability
Enzyme peel: enzyme complex which accelerates cellular exfoliation
Pomegranate extract: natural extract that contains high levels of Vitamin C and elagic acid antioxidants to prevent and repair free radical damage.
Niacinamide: Multi-functional active ingredient that strengthens the skin barrier and improves retinol tolerance.
Vitamin B5: Ingredient with anti-irritant and soothing properties to repair and strengthen the skin barrier.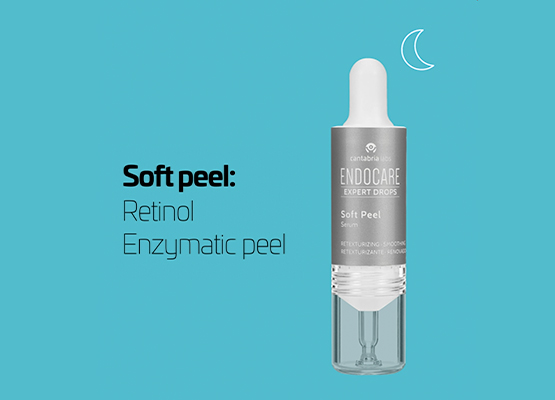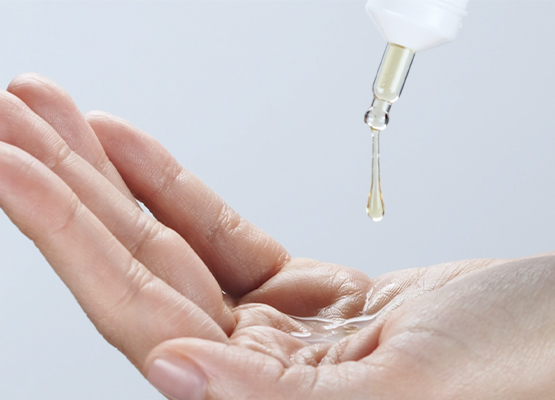 Innovative Textures
Excellent light texture and fast absorption
Velvety finish with no oily residue
Suitable for all skin types
Non-comedogenic