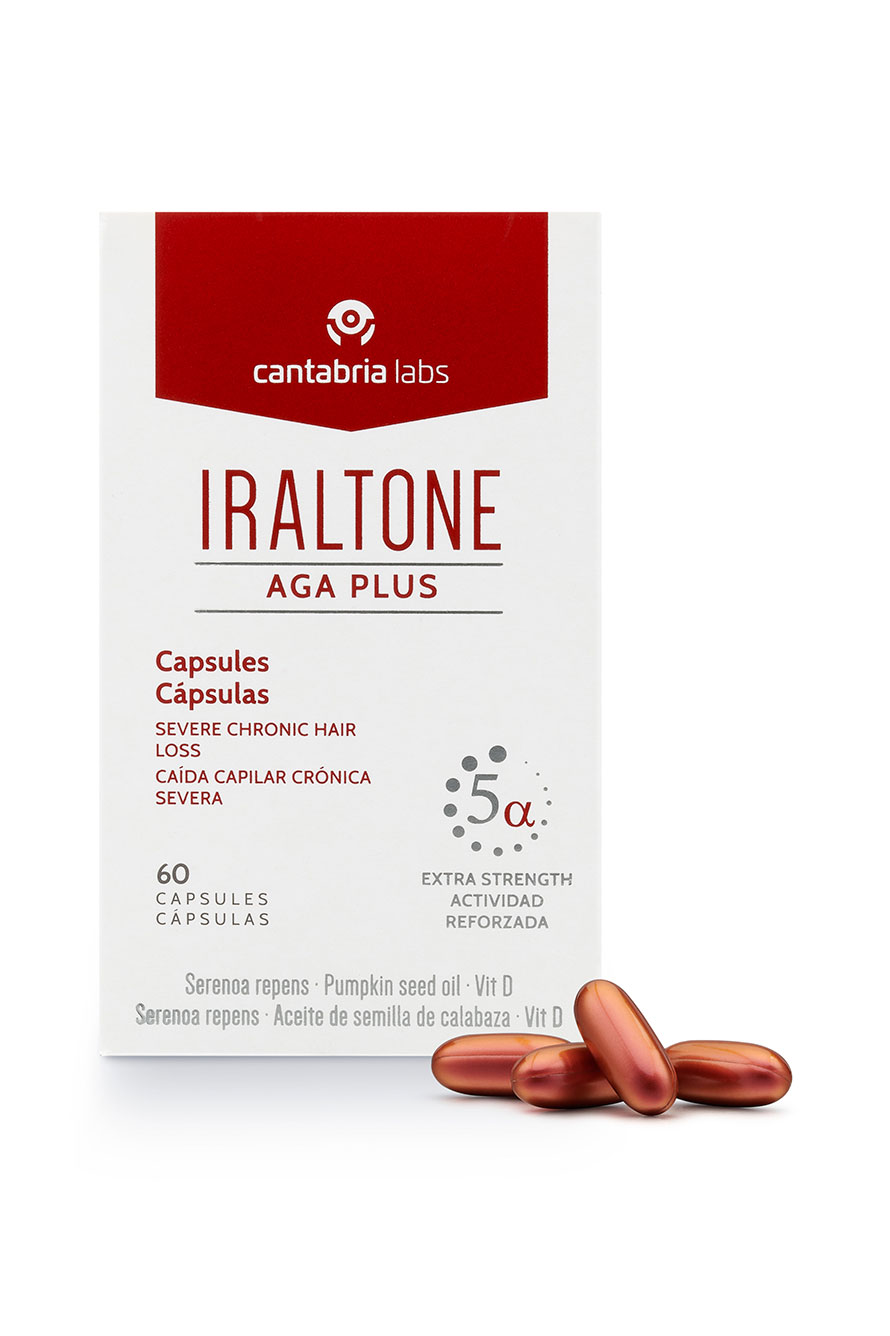 IRALTONE
AGA PLUS Capsules
Management of severe chronic hair loss
Food supplement with reinforced activity thanks to its specific active ingredients, such as serenoa repens extract, pumpkin seed oil, enriched with vitamins and minerals that help maintain hair, such as biotin, vitamin B5 and B6 that help hormonal balance and a complex formed by vitamins C and E and selenium, which protect against oxidative damage. All this helps to regulate severe chronic hair loss with a hormonal component, as well as strengthen and restore hair density. Gluten-free and lactose-free.
Format: 60 soft capsules.
Regulates severe chronic hair loss.
Improves hair density.
Gluten-free
Lactose-free
Indicated for severe chronic hair loss with a hormonal component.
Supplement to hair loss treatments.
Weakening of hair or severe loss of hair density.
Pumpkin seed oil (Cucurbita pepo)
Serenoa repens
L-Cystine
Vitamin D
Group B Vitamins
Vitamins C and E
Minerals (zinc, selenium and copper)
Take one capsule a day, preferably in the morning with a glass of water.
Do not exceed the recommended daily dose.
Not recommended for pregnant or breastfeeding women.
Food supplements should not be used as a substitute for a varied and balanced diet and a healthy lifestyle.
Keep out of reach of young children.
Keep tightly sealed in a cool, dry place.