Cantabria Labs, together against Covid-19
It has been almost two months since the Coronavirus state of alarm was first declared in Spain. It's been weeks of exhausting work, where every day we've had to fac tough personal situations and work challenges completely outside of our comfort zone.
#Flattenthecurve
At Cantabria Labs we have dedicated our technical and human resources to help fight Covid-19 with the production and donation of hydroalcoholic sanitising gels and moisturising lotions. Since the state of alarm was called, we have donated more than 720,000 units of skin care and hygiene products, in order to do our bit to #flattenthecurve. We want to continue helping to break the chain of contagion and relieve its effects for the healthcare personnel who are on the frontline everyday in this battle against Covid-19. We will continue to do everything possible, encouraged by the show of affection of our healthcare workers, security forces and volunteers, in the various places where our help has reached.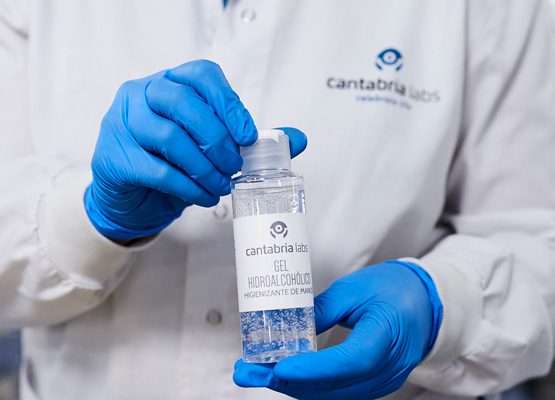 400,000 gels distributed
Even before the Spanish Government officially communicated its need, we identified the imperative need for more hydroalcoholic hand sanitizing gels and requested the necessary authorisations to begin production. Using ingredients destined for other products, in record time we formulated, manufactured and donated our first gels to the healthcare authorities. Over the past month, with an average daily production of 15,000 units, we have been able to distribute a total of 400,000 hydroalcoholic sanitizing gels to hospitals, health centres, seniors' residences, security forces and high-risk groups.
Cantabria Labs Stangest
Adding to this initiative, the factory of our veterinary company Cantabria Labs Stangest in Valls, Taragona, switched its production of pet shampoo to that of sanitizing sprays for distribution to local social and health entities and municipal services.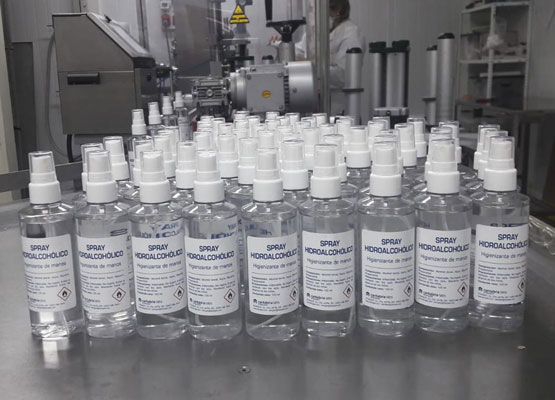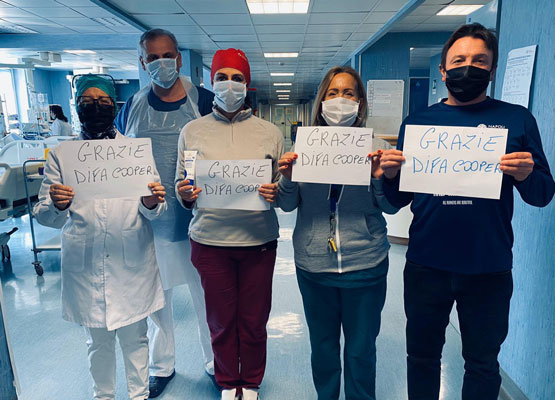 ENDOCARE®, DERMACARE® and UREA-FAR NM products are also playing an important role. Abrasions caused by PPE (personal protection equipment) masks and constant handwashing and hygiene mean that the skin of healthcare professionals requires special care.
In total, over 270,000 DERMACARE® 10ml gentle cleansers have been allocated for the facial hygiene of our healthcare workers; thousands of units of DERMACARE® Lotion, ENDOCARE® Lotion, ENDOCARE® Gelcream and Urea-Far NM are being used to protect and heal the skin of our healthcare professionals, not only in Spain but also in Italy and Portugal where these and other products have been donated.
Cantabria Labs Nutrición Médica
An especially high-risk group are the elderly and Cantabria Labs Nutrición Médica has been active in lending a hand with the donation of special medical foodstuffs such as NMCLA DIABET 200 ml and NMDIET HYPER 200 ml., products for elderly patients who require extra energy and protein…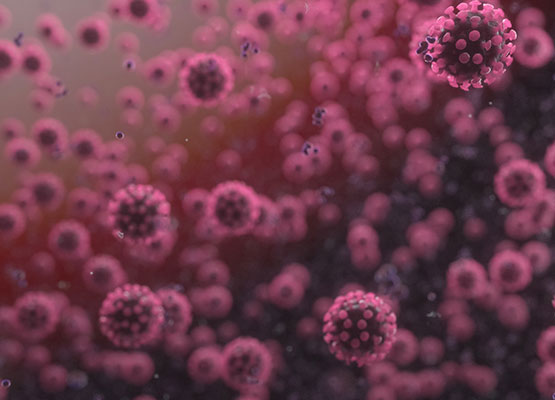 Support in research at the University of Alcalá
Furthermore, we are lending our technical and financial support to the Covid-19 research project at the University of Alcalá. Its primary objective is to know exactly which medicines and treatments are required by Covid-19 patients at each stage of the disease and characterise the patients in order to personalise their treatment.
This Project shall be undertaken by a multidisciplinary team led by the University Professor Melchor Álvarez de Mon. These specialists shall analyse the intensity and alterations of the main cellular components of the immune system through a sample of over 300 infected patients, to identify the effective immunological memory and potential residual effects of patients after overcoming the acute stage of the infection.
Our thanks
Cantabria Labs would like to thank all healthcare workers, pharmacies, security forces and volunteers for their efforts and renew our commitment to #flattenthecurve with our contribution and work. To date, over 600,000 units of hydroalcoholic hand sanitizing gels, facial cleansers and hydrating lotions have been supplied and donated for the health of individuals in the collective fight against Covid-19.
Latest from Communication Area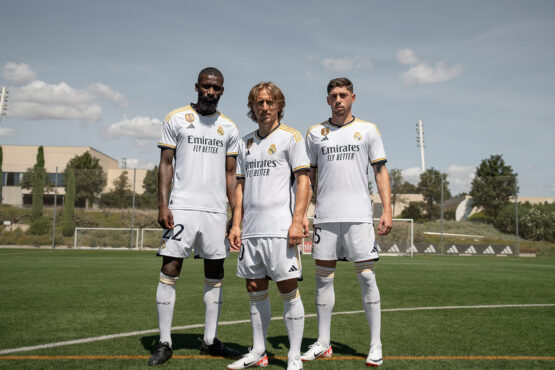 In line with its goal to improve people's health and quality of life, Cantabria Labs, in partnership with Real Madrid...