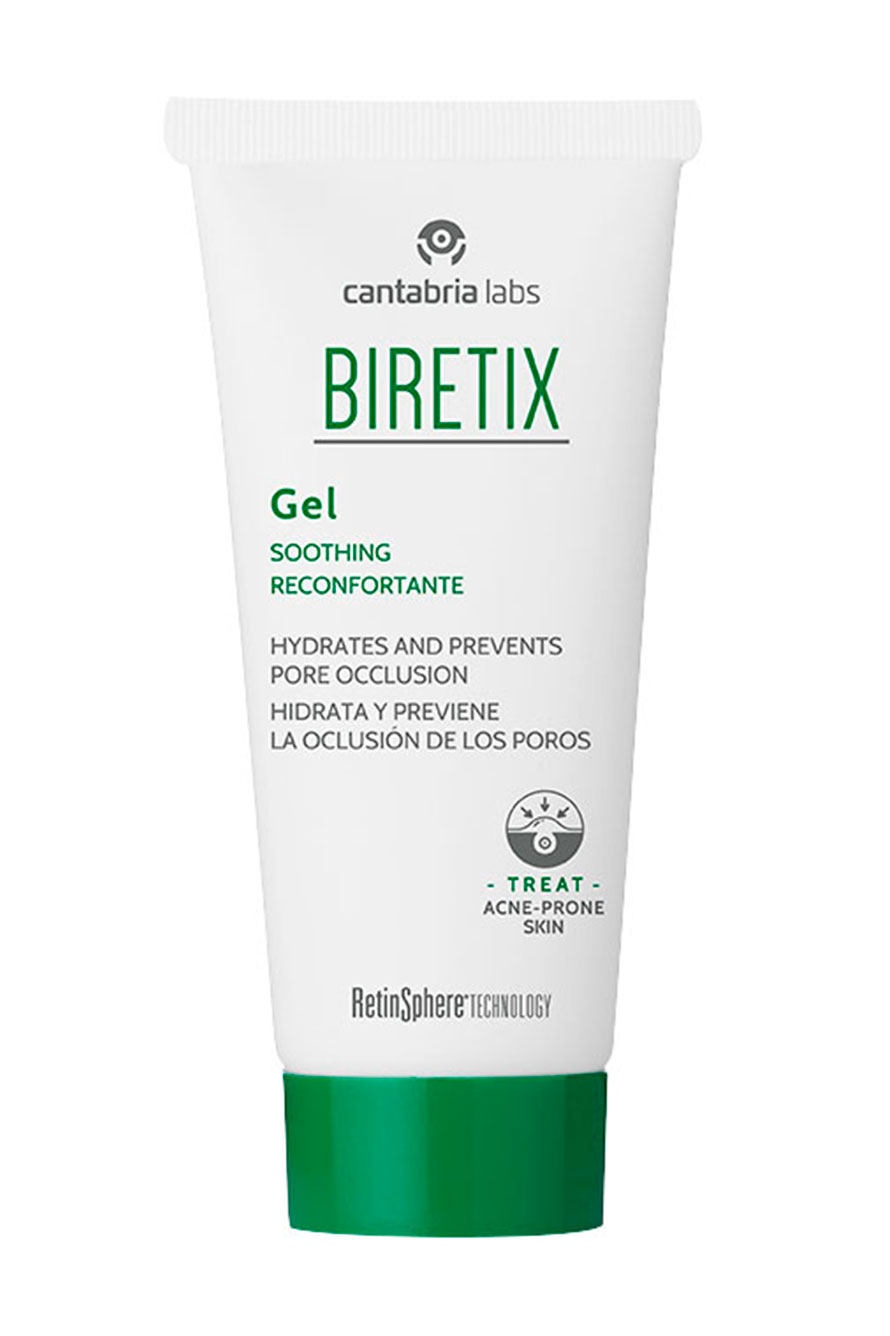 BIRETIX
Soothing Gel
Maintenance and care for acne-prone skin
Facial gel specifically designed to improve skin conditions, maintain results even after oral and/or topical acne treatments.
Its formula incorporates exclusive RetinSphere® Technology enriched with antioxidant, hydrating and softening active ingredients. It improves the texture of the skin and provides hydration and comfort to acne-prone skin. Tested under dermatological control
Shape: 50 ml gel.
Maintenance of acne post-treatment
Antioxidant, hydrating and soothing activity
Tested under dermatological control
Prevention and maintenance of acne post-oral and/or topical treatments.
RetinSphere® Technology (hydroxypinacolone retinoate and retinol glycospheres)
Papain
Vitamin E
Natural Moisturising Factors (R-MFN)
Aloe vera
Bisabolol
Apply once or twice a day to clean, dry skin.
Do not expose to direct solar radiation or sun lamps after application. Avoid contact with eyes. Keep out of reach of children. Store at room temperature in a dry place without exposing it to direct light.