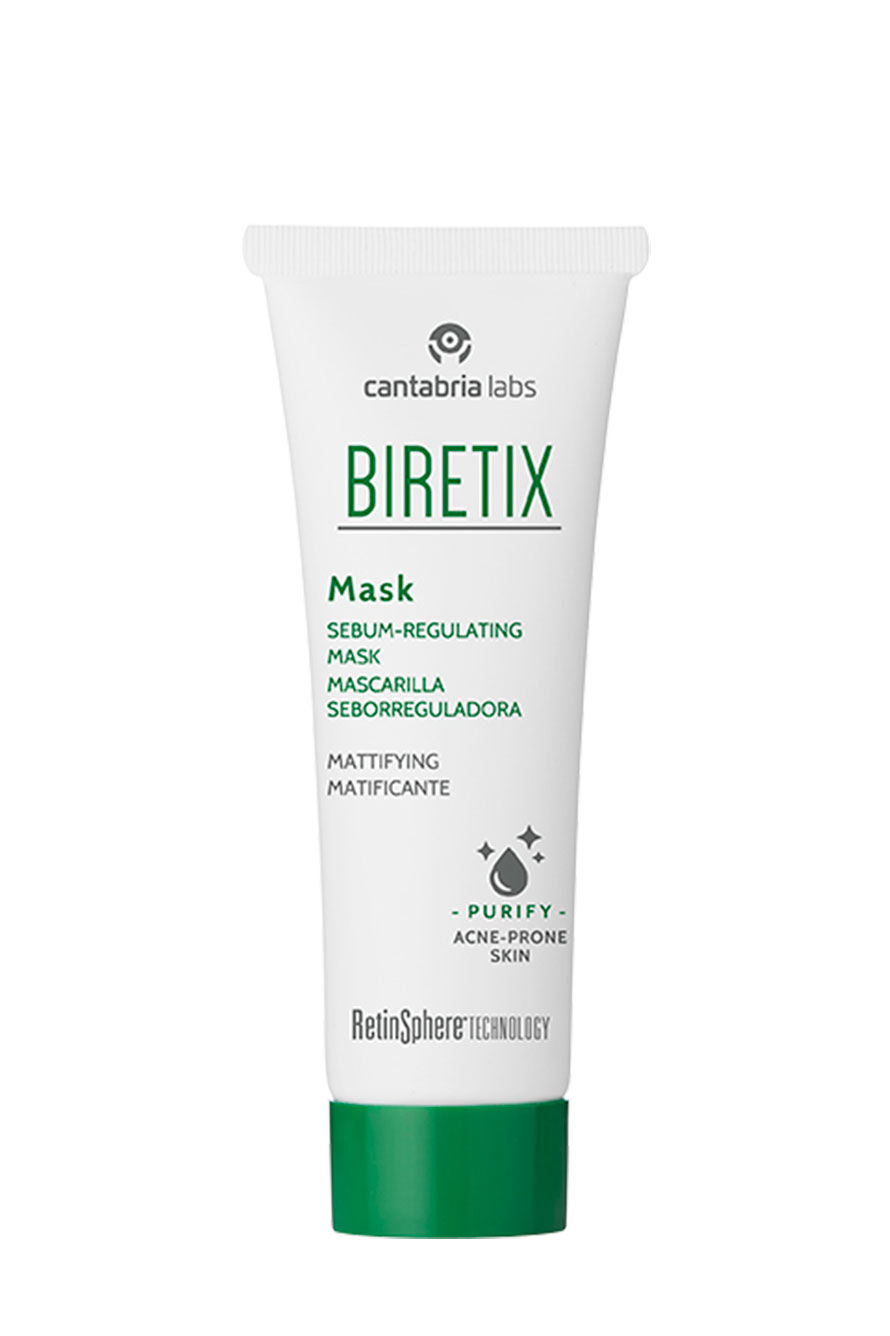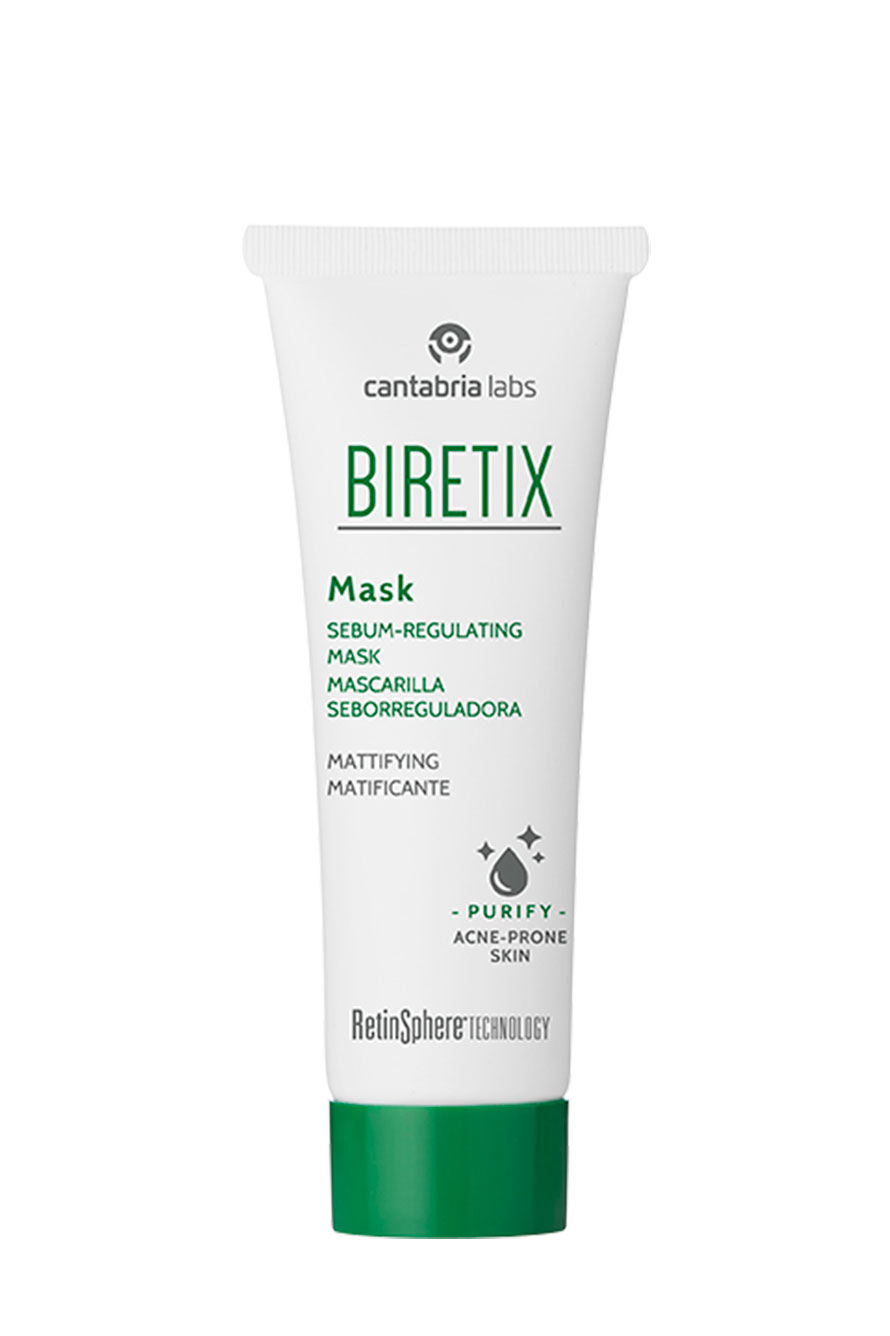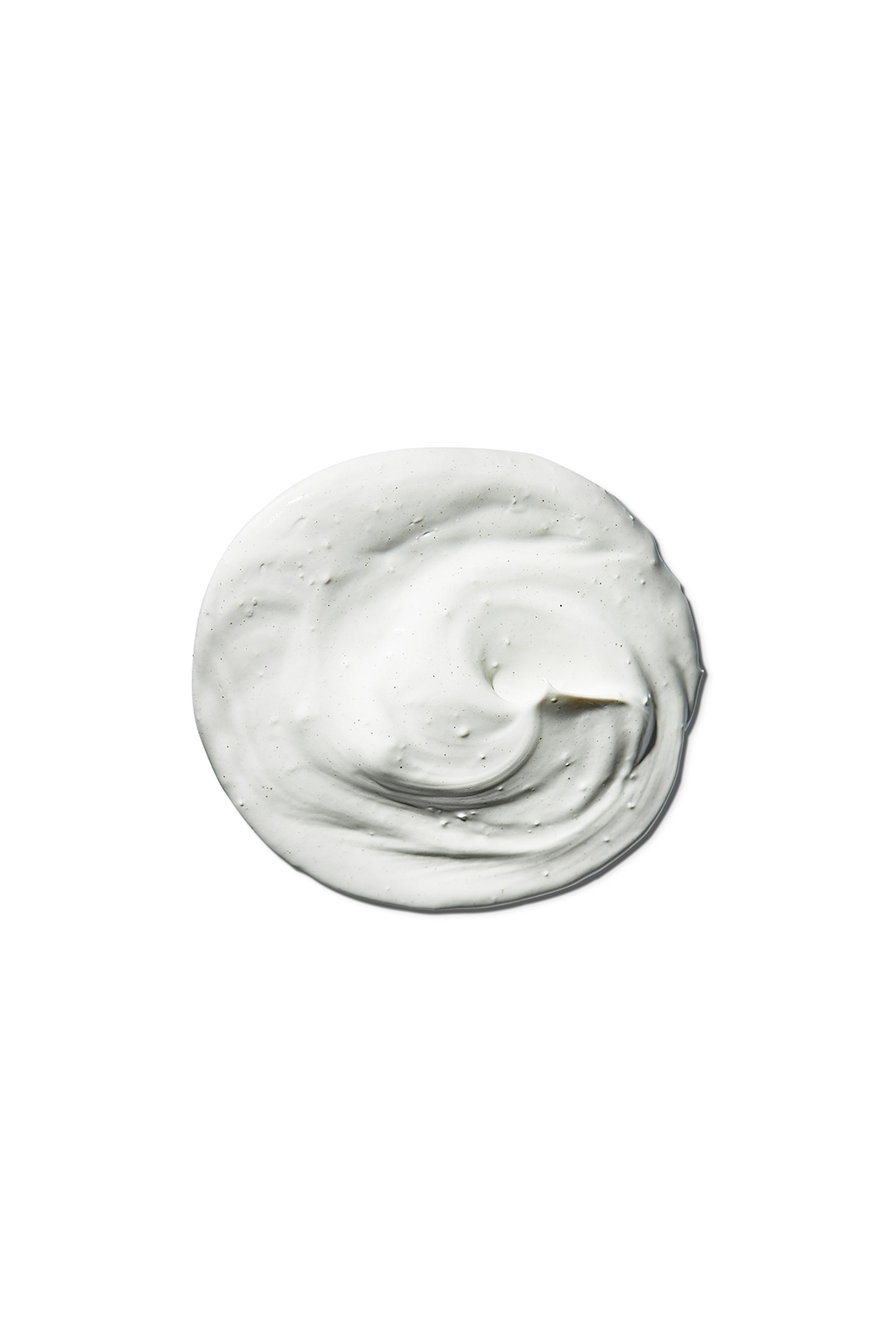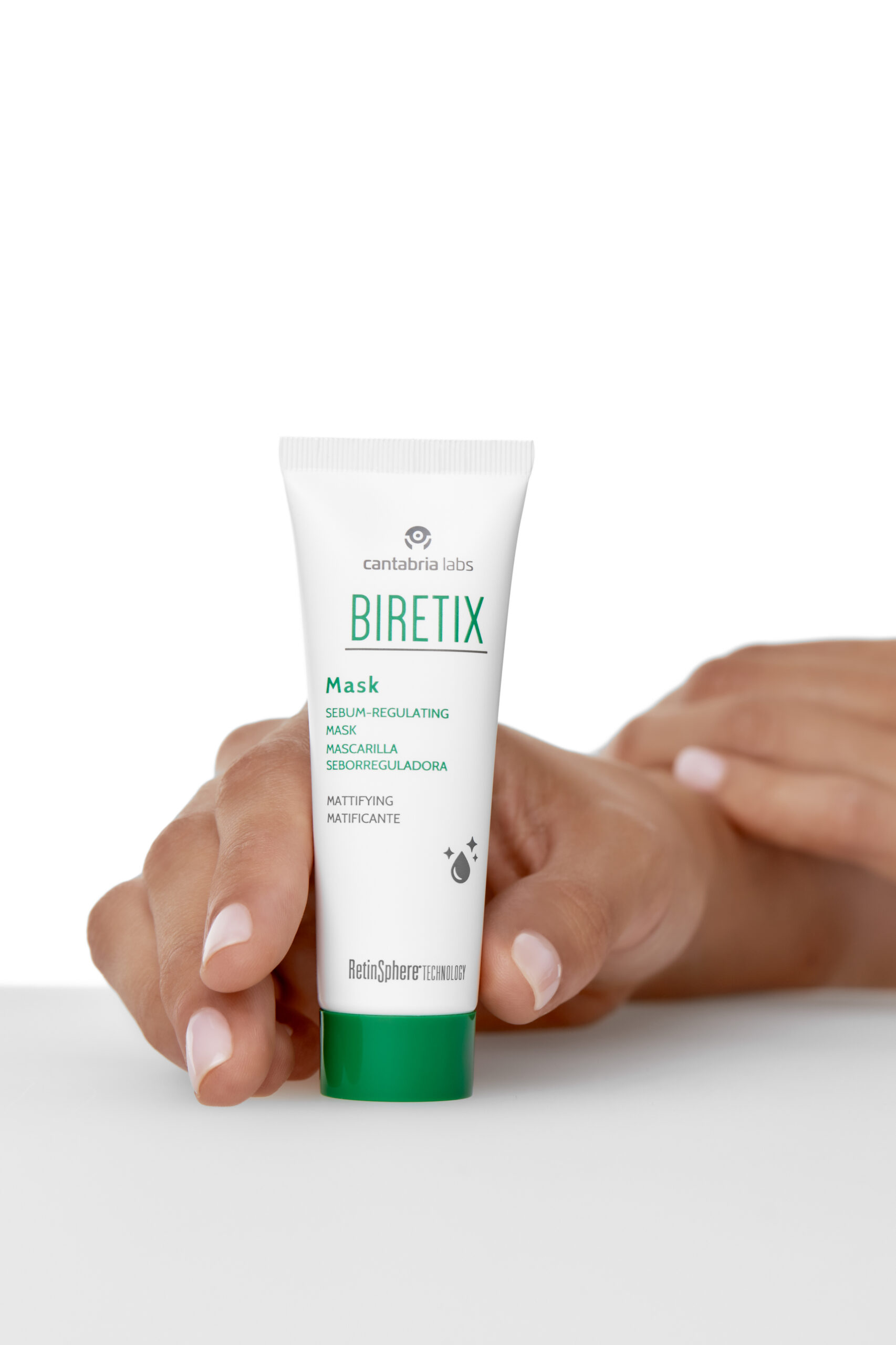 BIRETIX
Mask
Astringent and mattifying
Sebum regulating mask with RetinSphere® Technology and clay for acne-prone skin to control excess oil and combat clogged pores.
Format: 25 ml
Prevents clogged pores
Helps reduce the formation and development of spots and blackheads
Regulates excess oil
Reduces redness
Controls excess oil and combats clogged pores.
RetinSphere® Technology (hydroxypinacolone retinoate and retinol glycospheres)
Green Clay
White Clay (Kaolin)
Rice bran oil
Vitamin E
Apply to the area to treat, leave to act for 30 minutes and rinse with warm water. Apply preferably 1-2 times per week.
Avoid exposure to direct sunlight or sun lamps after application. Avoid contact with eyes. Keep out of reach of children. Store at room temperature in a dry place away from direct light.