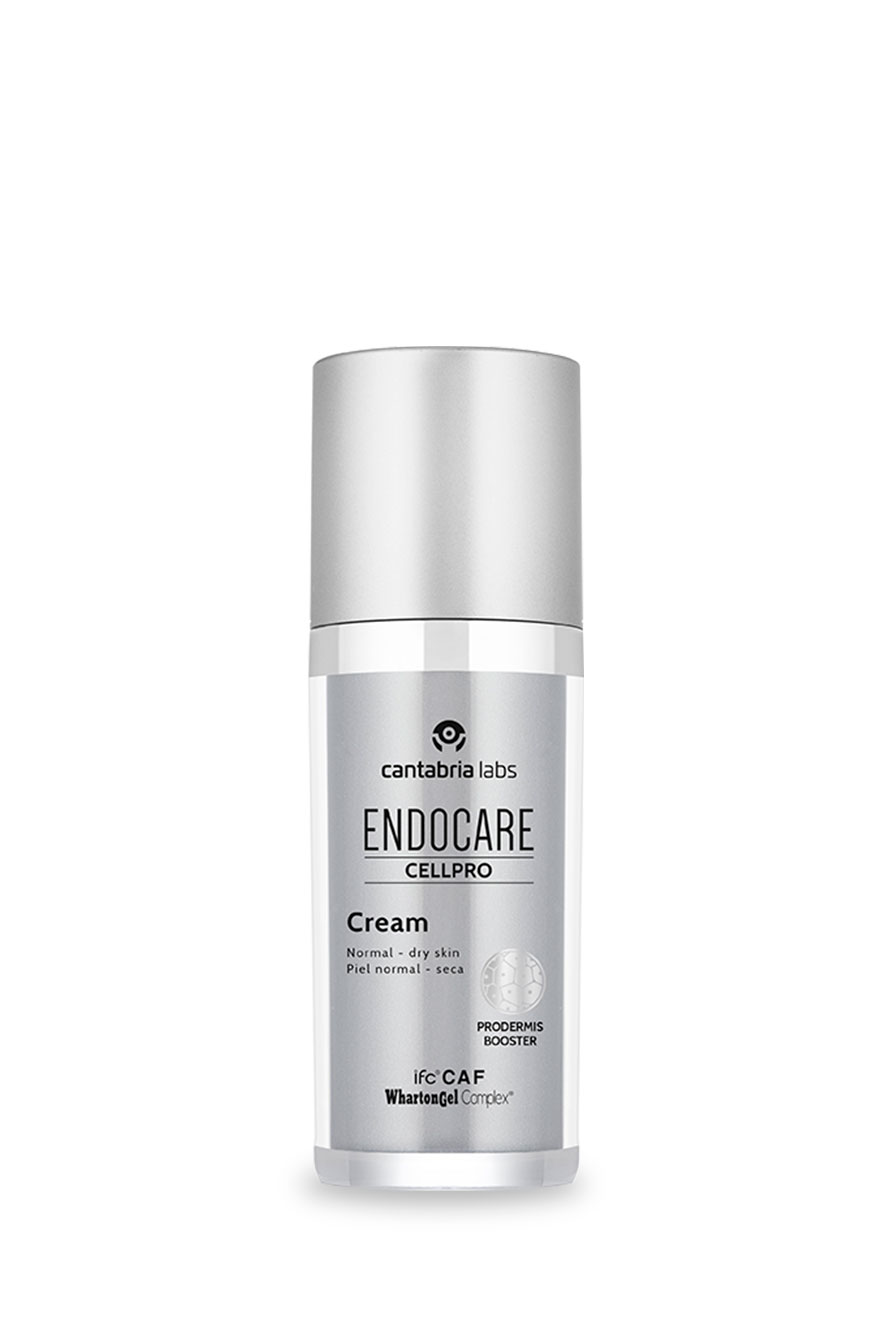 ENDOCARE CELLPRO
Cream
Redensifying and retexturising with anti-wrinkle action
Rich cream with ingredients that act on the signs of skin aging: wrinkles, loss of density and irregular texture. Its nourishing texture hydrates deep in the skin giving a feeling of comfort throughout the day, perfect for dry skin.
Formulated with IFC® CAF Skin Stem Activation and Wharton Gel Complex®, patented technologies that act on skin stem cells and promote the formation of collagen, elastin and hyaluronic acid providing a wrinkle-filling effect. Combined with Retinsphere® Technology that works by favoring skin renewal to improve tone.
Format: 50 ml
Redensifying: Reduces wrinkles and fine lines.
Retexturising
Ideal nourishing texture for dry skin
Tested under dermatological control
Anti-aging treatment that corrects and prevents the signs of skin aging such as loss of density and irregular tone of normal to dry skin.
IFC® CAF Skin Stem Activation
Wharton Gel Complex®
RetinSphere® Technology
Vitamin C and E
Apply in the morning and/or night to cleansed skin on the face and neck or after application of a product in serum or ampoules. Allows the use of makeup after application
External Use. Avoid contact with eyes and mucous membranes. A slight flushing sensation is normal, due to product activity.