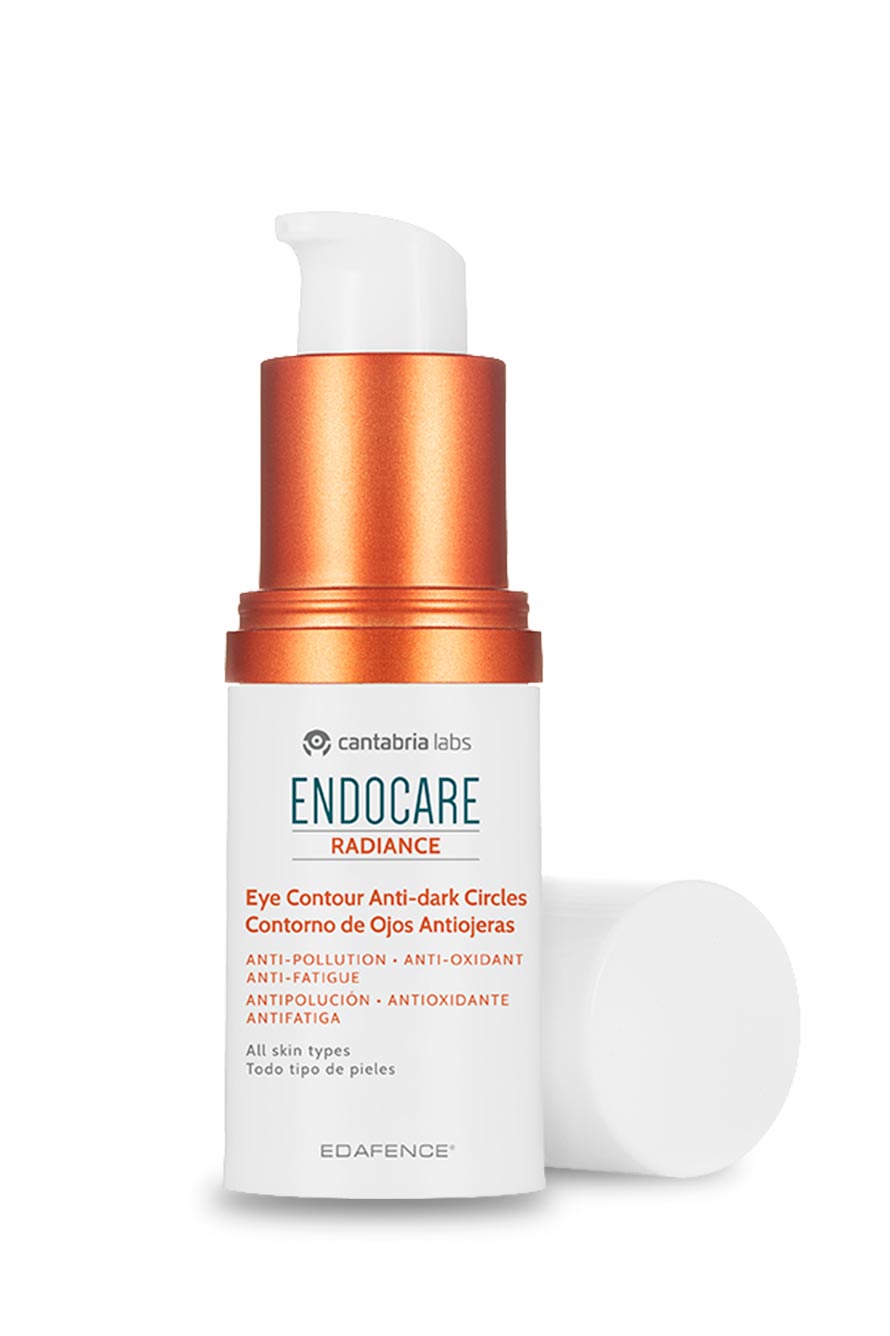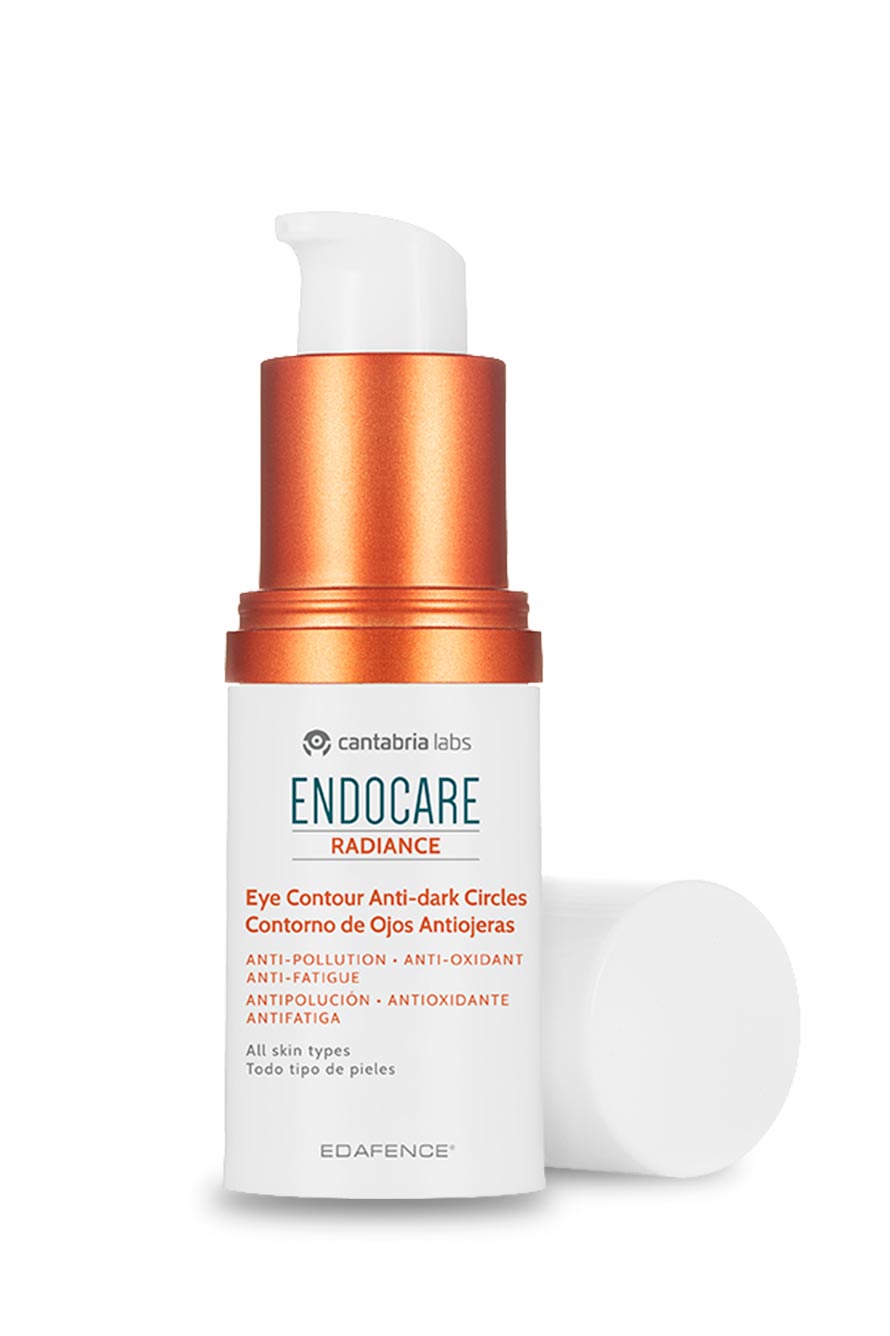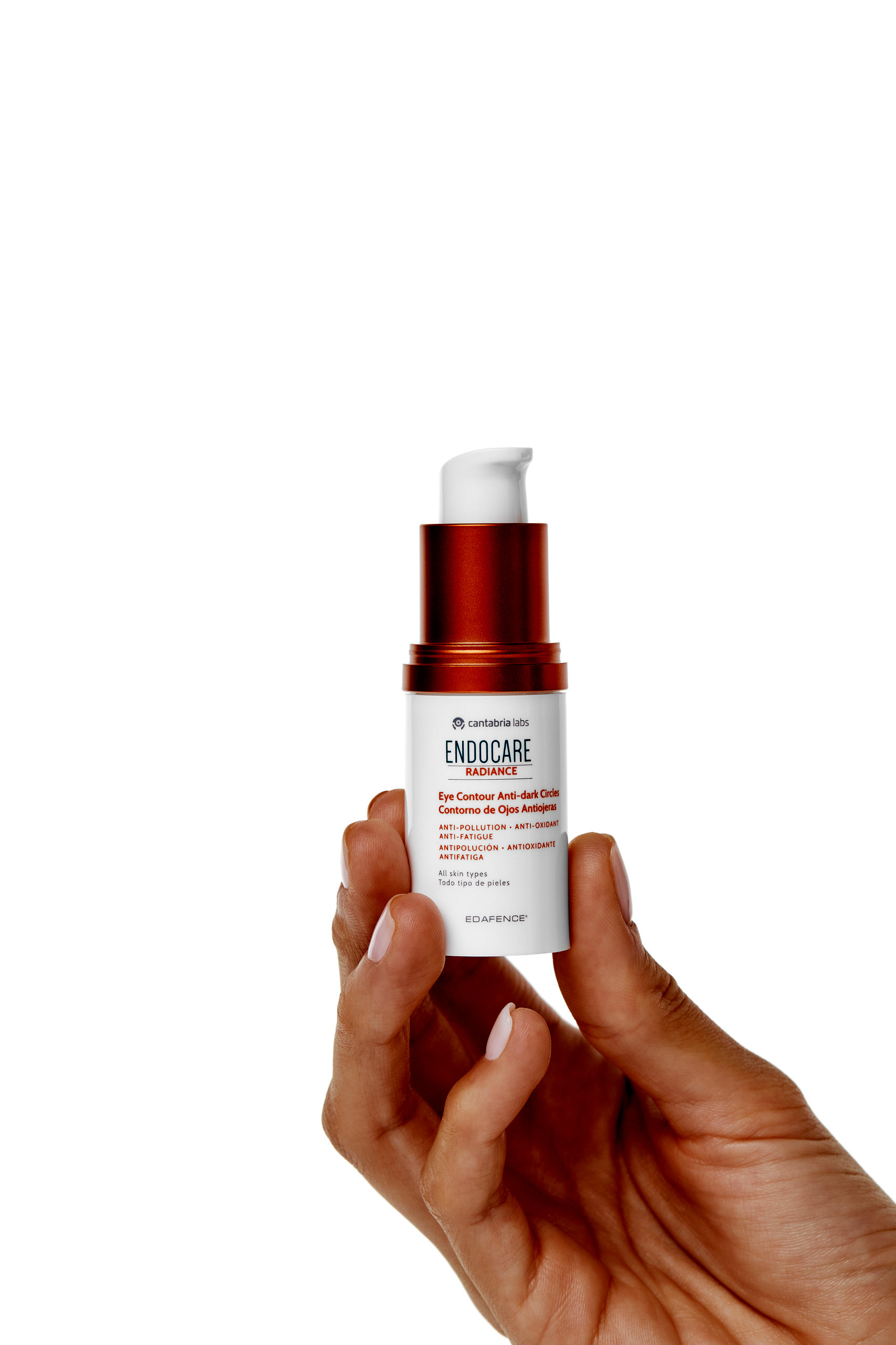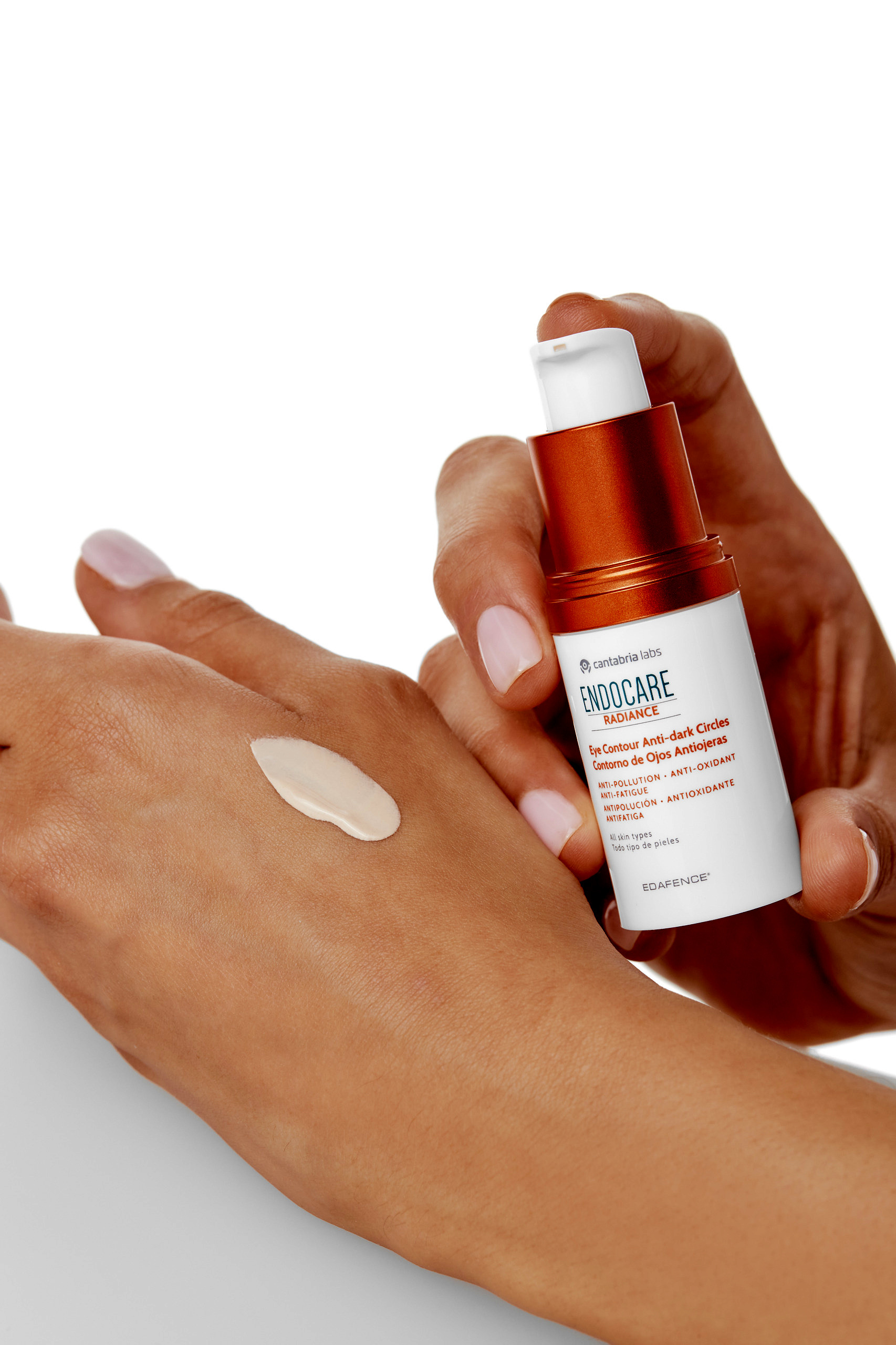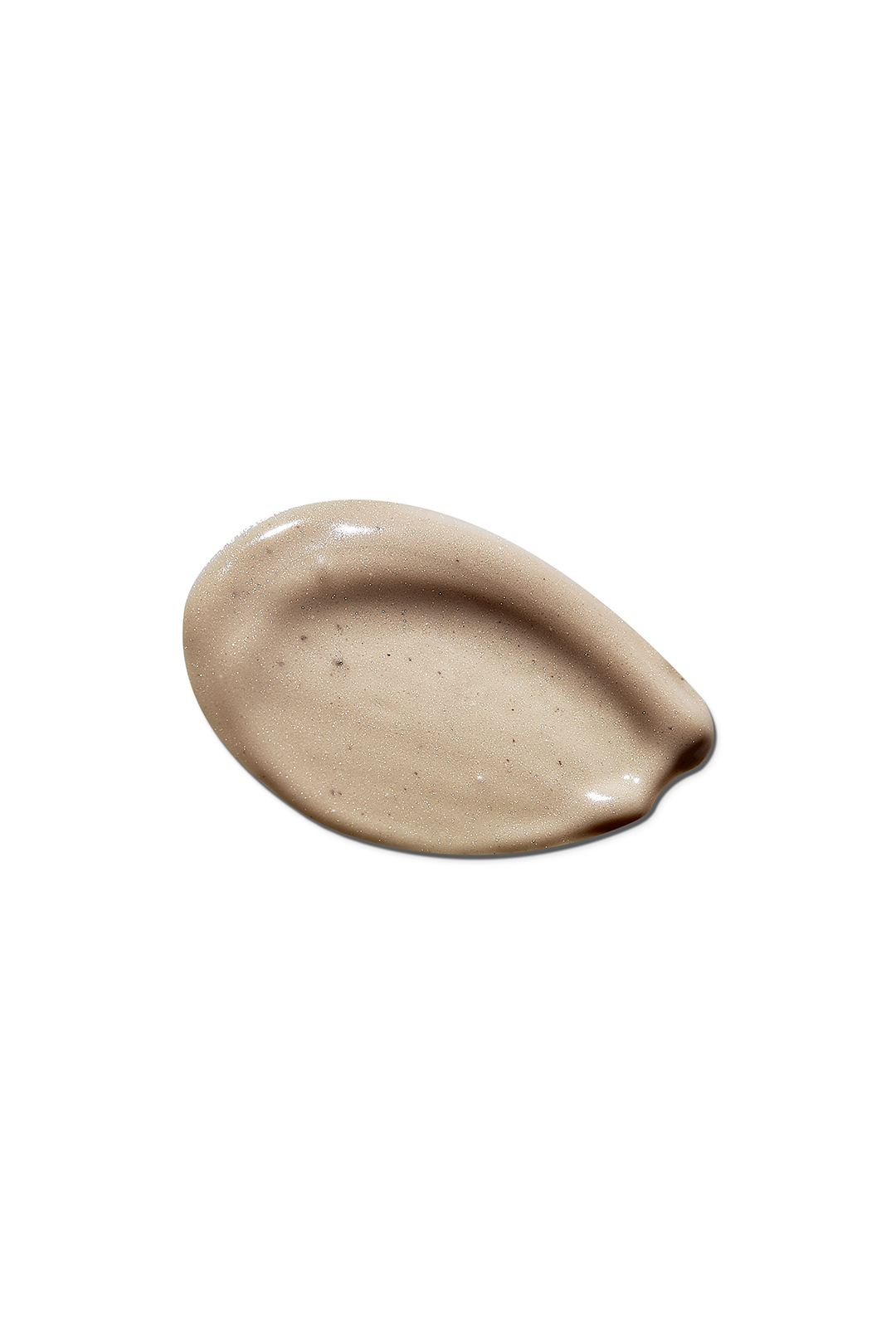 ENDOCARE RADIANCE
Eye Contour Anti-dark Circles
Anti-pollution. Anti-oxidant. Anti-fatigue
Daily anti-aging eye contour that protects the skin against damage caused by aggressive external factors. Ideal for all skin types, and suitable even for sensitive eyes.
Formulated with ingredients with brightening and smoothing activity for a radiant eye contour area.
Contains EDAFENCE®, innovative anti-pollution technology with proven effectiveness against urban pollutants including ozone present in both urban and rural areas, tobacco smoke and heavy metals.
In addition, Tranexamic Acid, Niacinamide and Vitamin C provide brightness to the contour, and Titanium Dioxide protects against UV (including blue light). Also combined with caffeine it reduces puffiness and bags.
With a creamy, moisturizing texture and beige tone, it covers up and instantly corrects the appearance of the dark circles.
Format: 15 ml
Anti-Pollution
Anti-oxidant
Anti-fatigue
Reduces eye dark circles
Protection against blue light
Suitable for all skin types including sensitive skin
Suitable for sensitive eyes
Hypoallergenic
Tested under dermatological and ophthalmological control
Daily treatment to protect the eye contour area from aggresive external factors. In addition, it improves the appearance of dark circles caused by blood vessels, increases brightness and reduces visible signs of fatigue.
Apply a small amount in the morning, gently patting until fully absorbed.
External use only. In case of irritation due to the high concentration of active ingredients, space out applications until the skin becomes accustomed or suspend application. Wash hands after application. Avoid direct contact with eyes.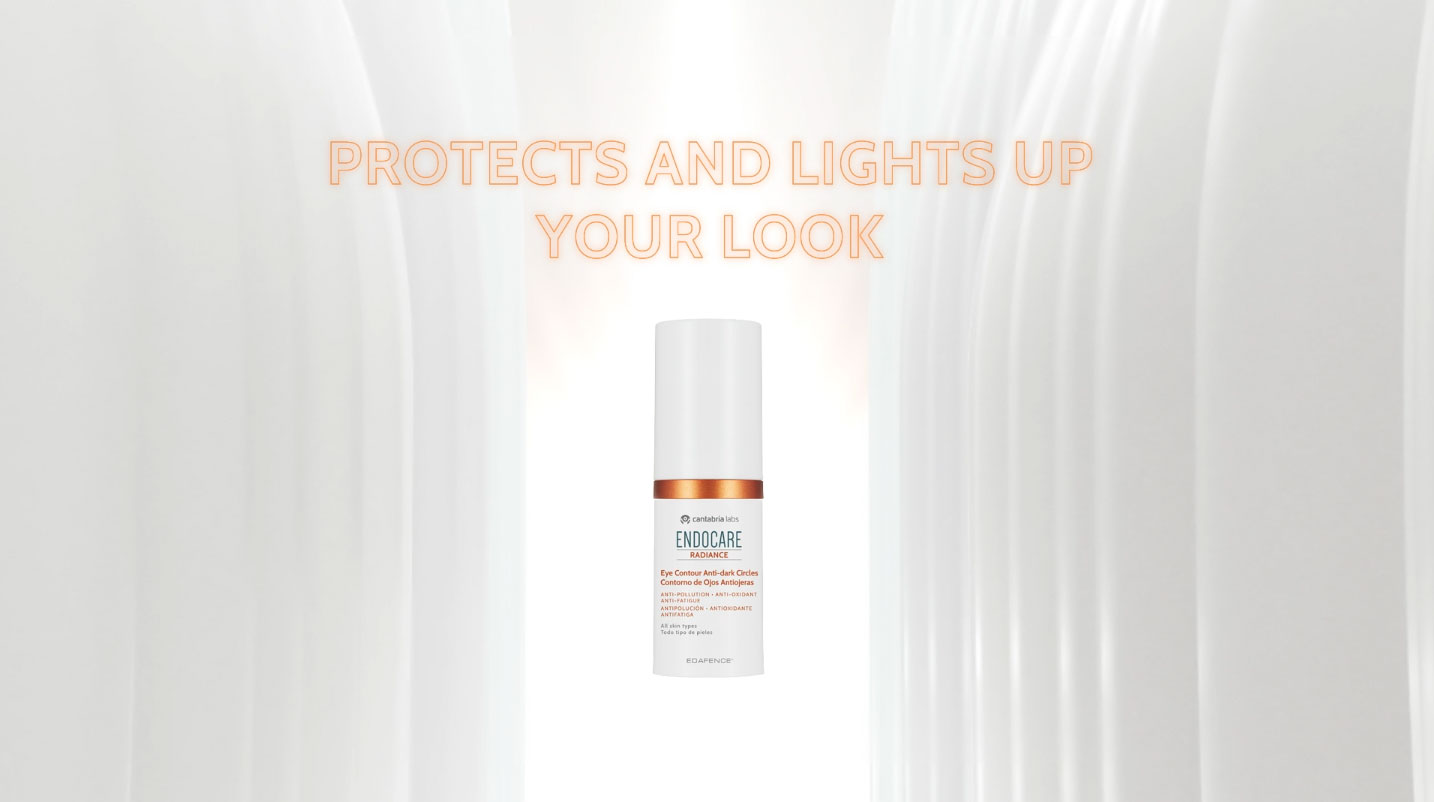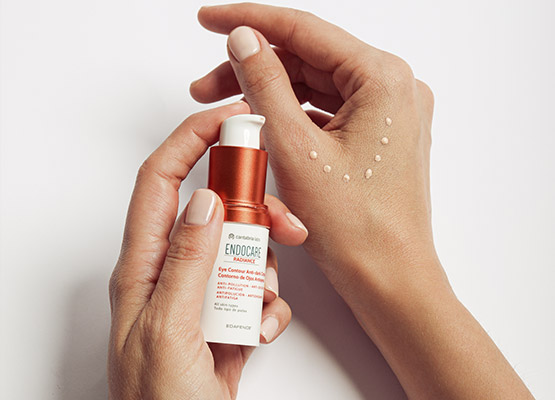 With a creamy, moisturising texture and beige pigments to instantly conceal and correct the appearance of dark circles.