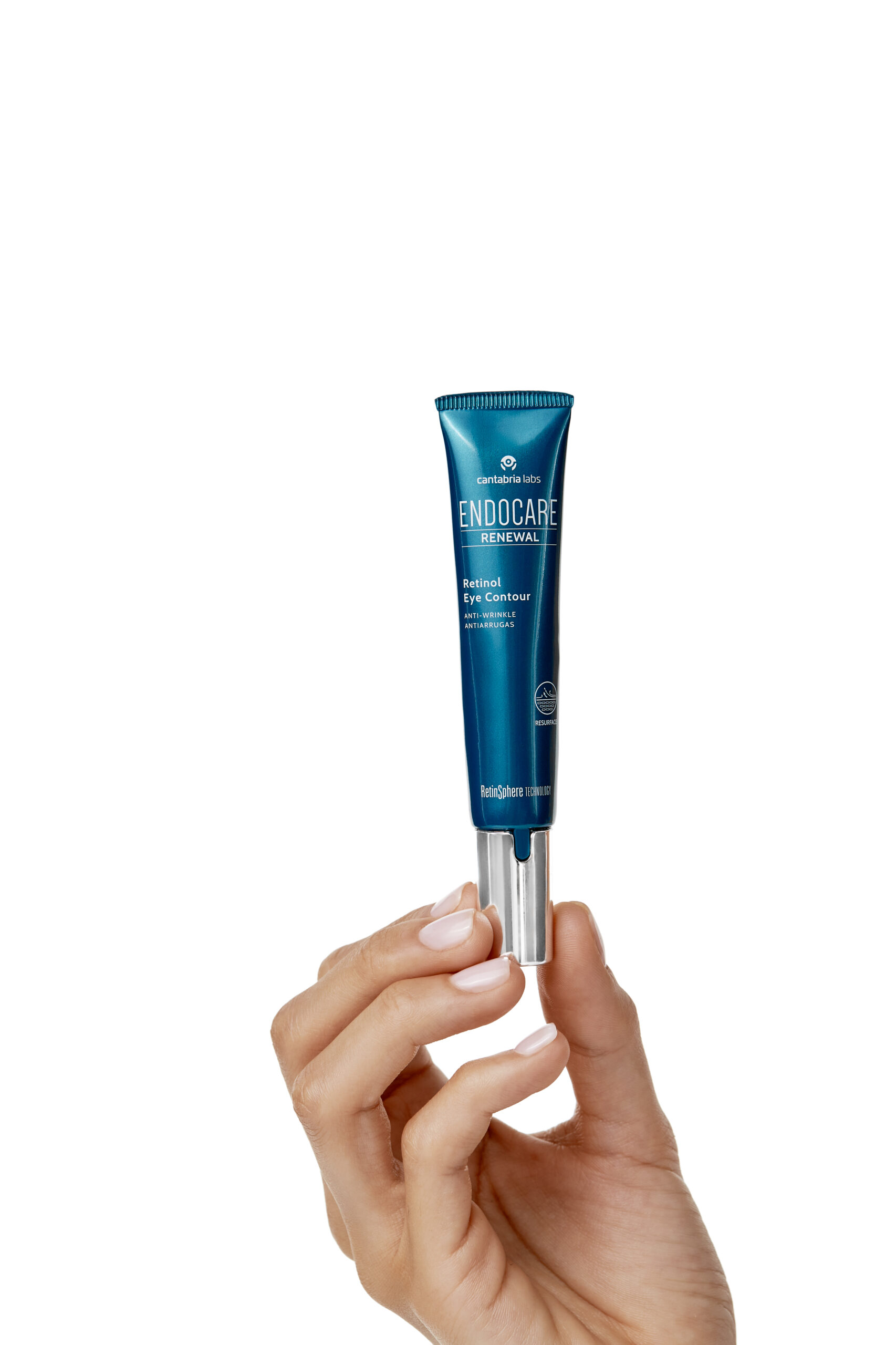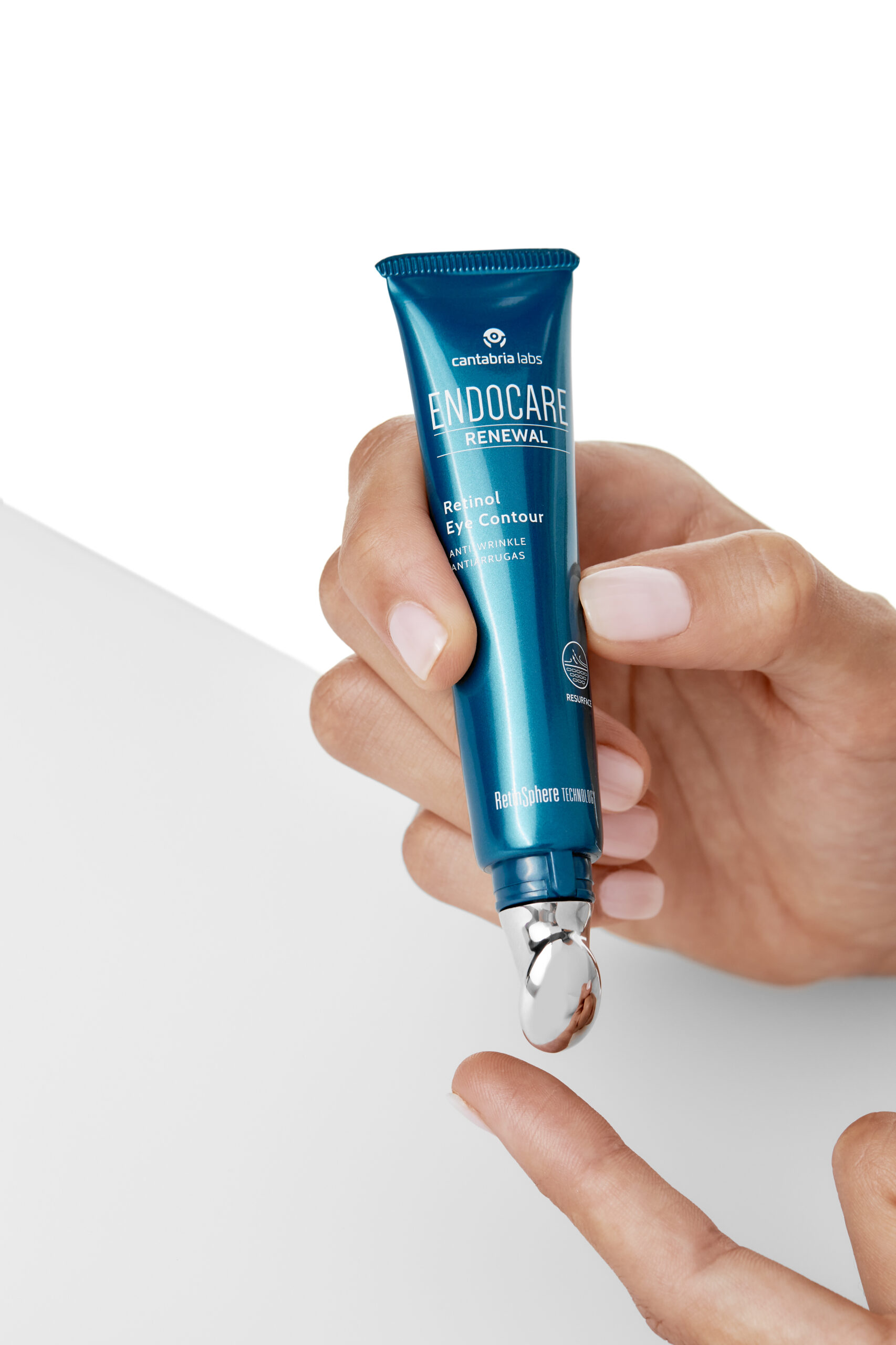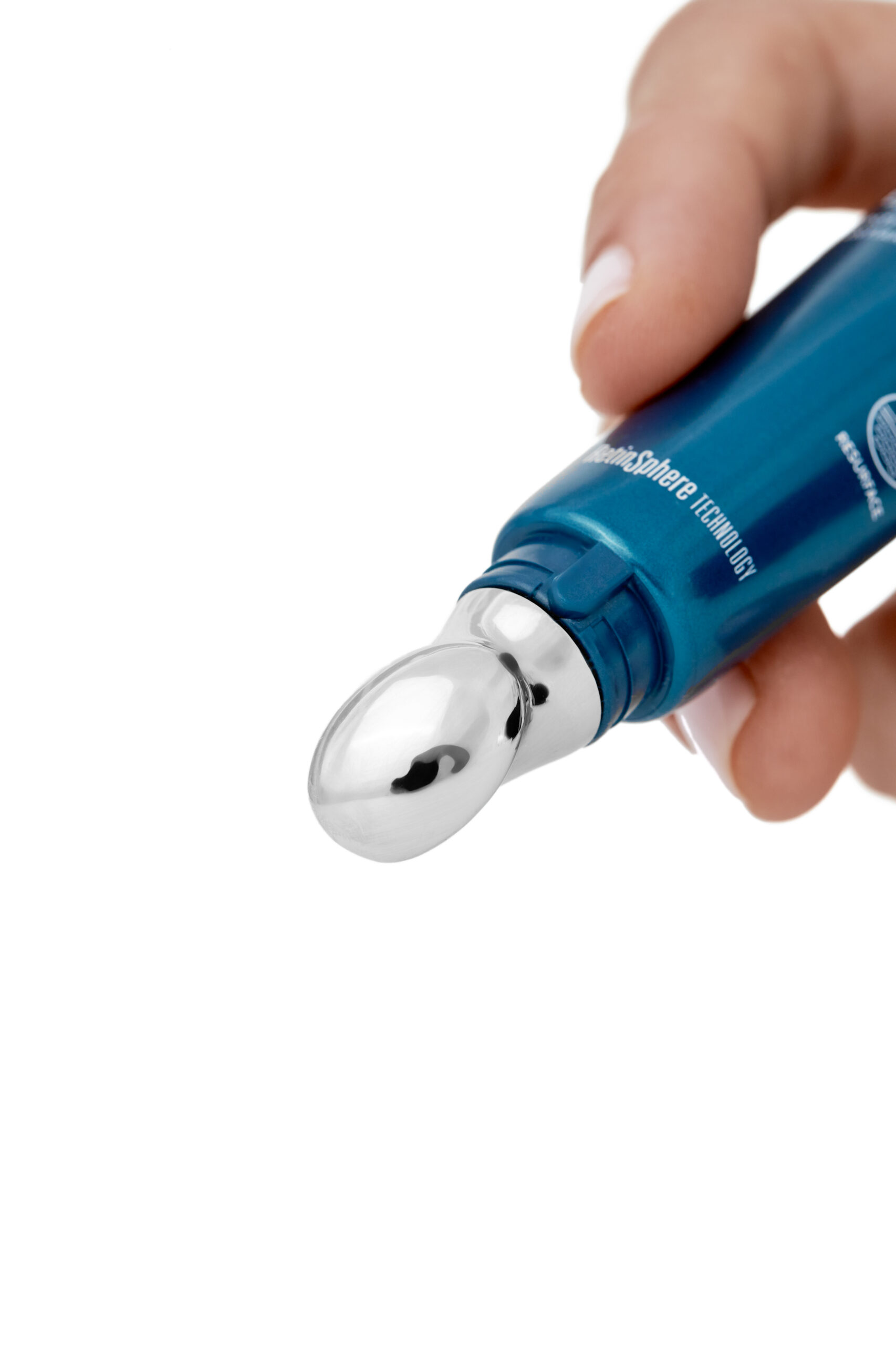 ENDOCARE RENEWAL
Retinol Eye Contour
Eye contour with retinol that smoothes wrinkles and rejuvenates your look.
Serum formulated with Pure Retinol encapsulated in glycospheres that provide effective retexturisation and epidermal renewal. It visibly reduces wrinkles around the eyes and upper lips, unifies skin texture, improving its appearance and luminosity, for a rejuvenated look.
Format: 30 ml
C.N:211718.1
CNP: 728961
Anti-wrinkle
Smooth fine lines
Reduces crow's feet
Rejuvenates the look
Intensive skin renewal and restructuring treatment that improves the signs of overall skin ageing:
– Wrinkles
– Uneven texture
0.05% Pure Retinol formulated in glycospheres
RetinSphere® Technology
Caffeine
Haloxyl
Apply in the evening with the cannula and spread with the metal area on clean, dry skin around the eyes and lips. Subsequently clean the applicator. Avoid direct sun exposure and use SPF50+ sunscreen.
External use. Avoid direct contact with eyes and eyes and mucous membranes. In case of persistent irritation, space out applications or discontinue use. Do not use during pregnancy or breastfeeding. Keep out of reach of children. Store below 40ºC.