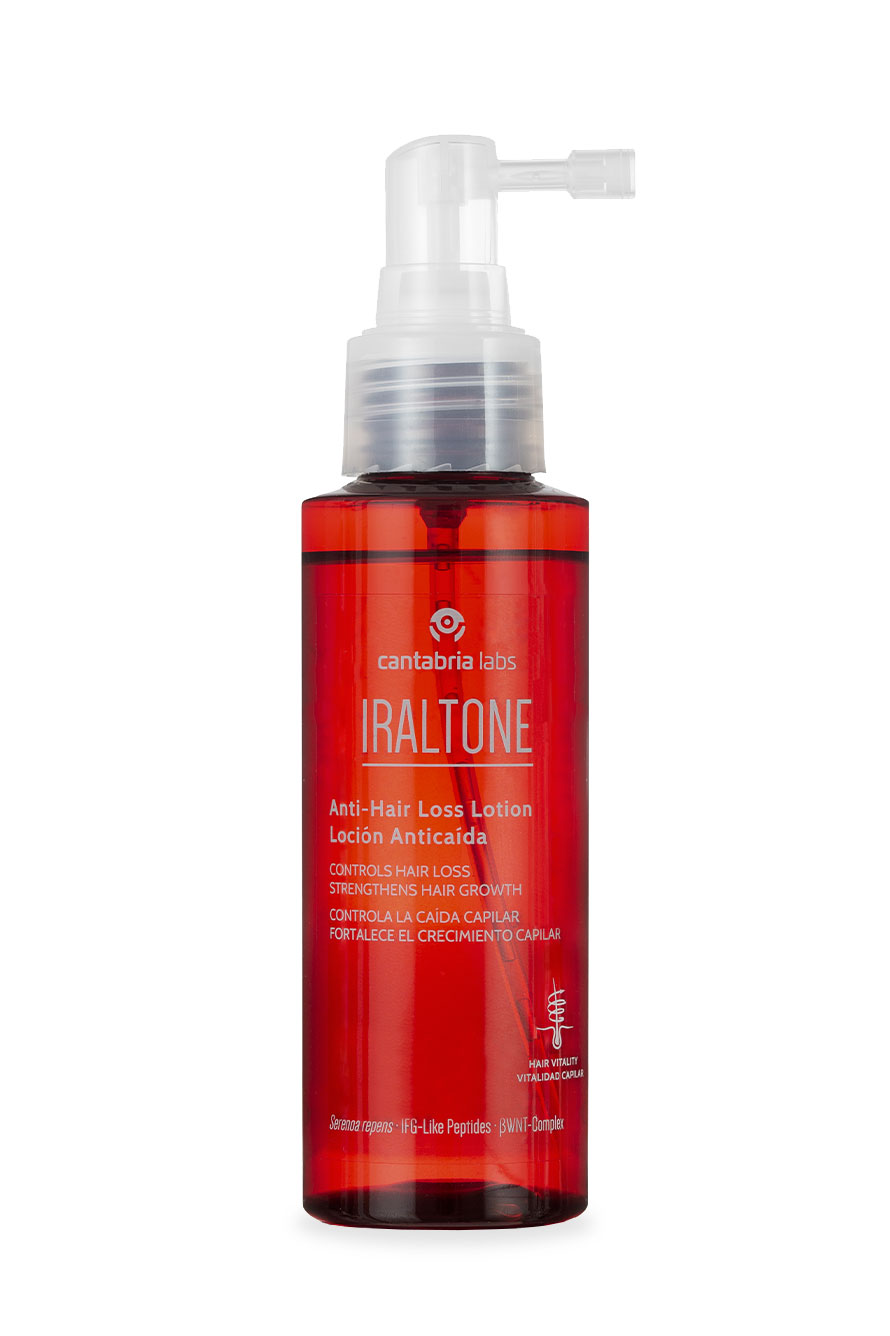 IRALTONE
Anti-hair Loss Lotion
Ultra light lotion that strengthens hair growth and helps control excess hair loss
Triple activity lotion that helps restore hair growth and delay acute hair loss. It acts on the mechanisms involved in excessive hair loss. It is recommended for women and men who suffer from lack of density and hair loss of hormonal origin, seasonal, or related to factors such as stress, poor diet, lack of sleep or hair aging.
Format: 100 ml
**Product NOT available for all international markets
• 100 ml bottle with built-in cannula to facilitate application.
• Ultra light texture
• Leaves no residue
• Does not require washing the hair after application
• Tested under dermatological and ophthalmological control
• Excellent tolerability. Hypoallergenic
• Adjuvant to treatments for hair loss from various origins (androgenic alopecia, telogen effluvium, resting periods in pharmacological treatments, for maintenance…)
• Indicated for women and men
• Improves the factors involved in AGA and FAGA
• Serenoa repens
• IGF-1 analogue peptides
• Wnt/B-catenin pathway activator complex
• Antioxidants
Apply once daily, preferably in the evening, to affected areas of scalp. Use cannula to spray lotion directly onto scalp for better distribution. Massage gently to facilitate absorption.Leave on overnight. No need to rinse.
External use. Do not swallow. Avoid direct contact with eyes and mucous membranes. Flammable: use away from flames, sources of sparks or ignition, or incandescent bodies. Avoid spraying onto irritated skin or into eyes; in case of spillage, rinse with water.
También te puede interesar...