Do you want to join the Cantabria Labs family?
Cantabria Labs is a dynamic pharmaceutical company with continuous growth, made up of a multidisciplinary team of entrepreneurial people with a great desire to innovate.

Every day we try to achieve the best version of ourselves with optimism and joy. We embrace our origins, our values and we differentiate ourselves by our positive, restless, scientific and unique personality.

If you are a non-conformist, innovative and caring person, you are ready to be part of this great family that celebrates life! Discover the vacancies available to become part of the #celebraters team
Cantabria Labs Difa Cooper
Una healthcare company che celebra la vita abbracciando la scienza e l'innovazione per costruire un futuro migliore
Cantabria Labs Portugal
Comprometemo-nos a trabalhar em equipa, por e para todos os que partilham do nosso espírito empreendedor, da nossa capacidade de inovação e da nossa globalização. Estes são os nossos recursos fundamentais de hoje para o futuro, com o objetivo de responder às necessidades dos doentes.
Cantabria Labs Morocco
Le nôtre est un effort d'équipe par et pour les autres avec l'entrepreneuriat, l'innovation et la proximité comme ressources fondamentales et une feuille de route incontournable.
Cantabria Labs México
Nos apasiona #innovar y #emprender para construir juntos un futuro mejor. Celebramos la vida. Lo nuestro es un trabajo en equipo por y para los demás con el emprendimiento, la innovación y la cercanía como recursos fundamentales y hoja de ruta ineludible.
Cantabria Labs China
Cantabria Labs is a dynamic company that is constantly growing, formed by a multidisciplinary team of people who are eager to innovate and embrace new projects.
Cantabria Labs Nutrición Médica
Cantabria Labs Nutrición Médica ha sido creada por profesionales con amplia experiencia y trayectoria en el sector farmacéutico y nutricional. para ofrecer productos que cubran necesidades nutricionales específicas y al mismo tiempo presentaciones que aporten un valor añadido dentro de la Nutrición Clínica.
Cantabria Labs Stangest
Cantabria Labs Stangest está especialmente dedicada a los animales de compañía, con más de 20 años de experiencia en la fabricación de complementos nutricionales para perros y gatos.
Latest from Communication Area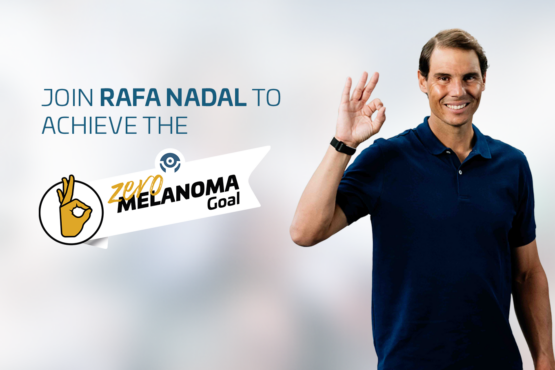 Cantabria Labs presents its new awareness campaign "Objective Zero Melanoma 2023", supported by its ambassadors Rafa Nadal and Sara Andrés, and...