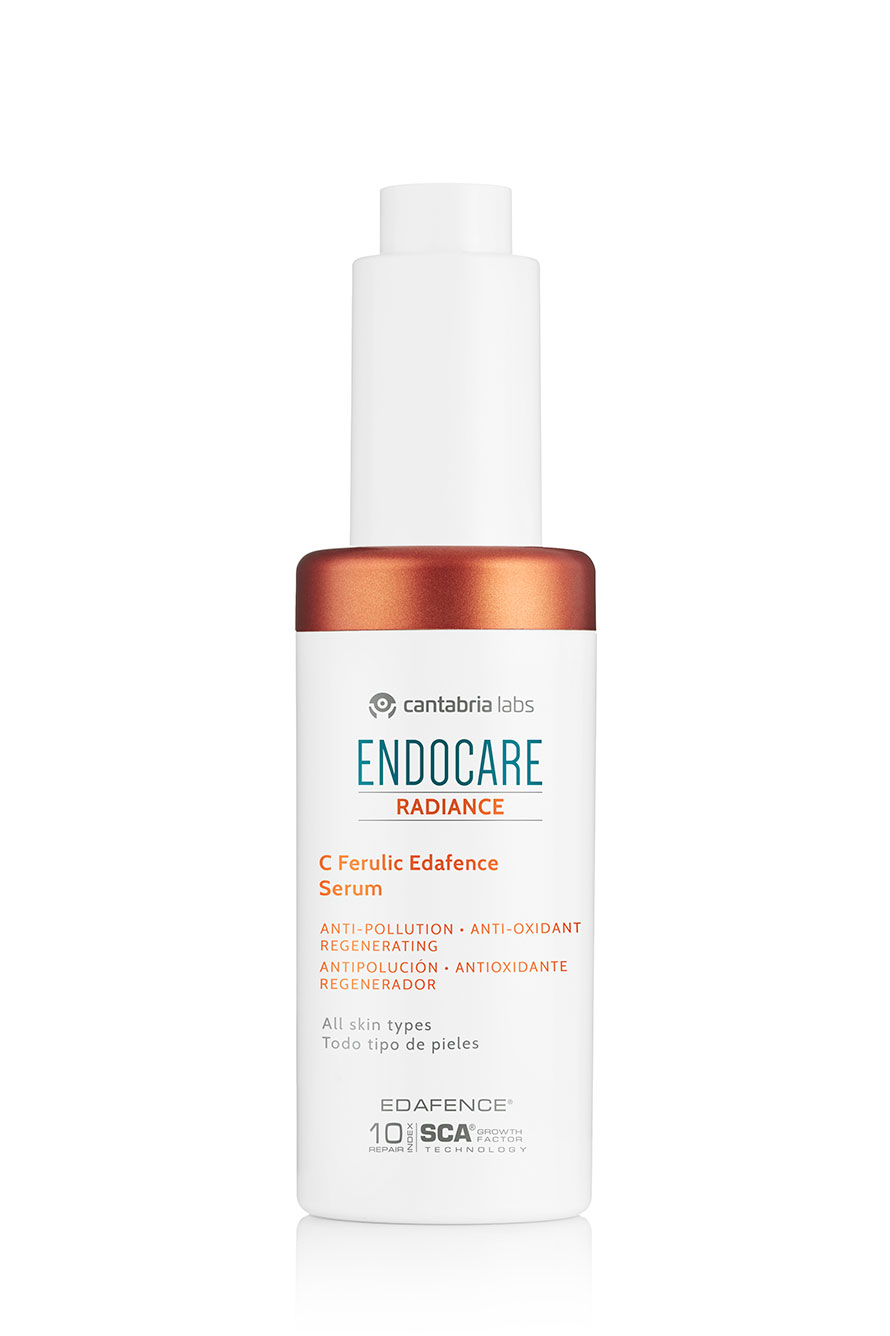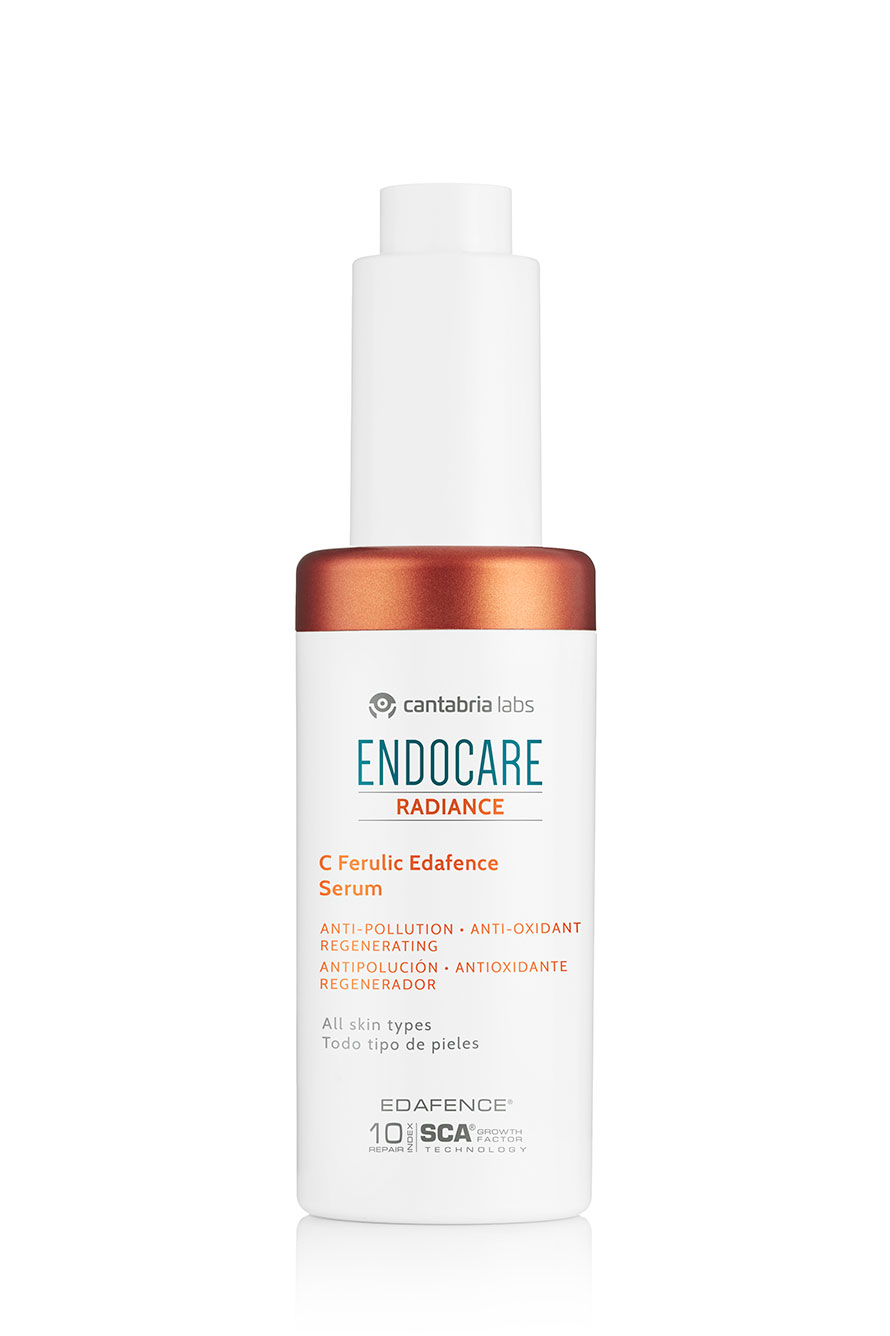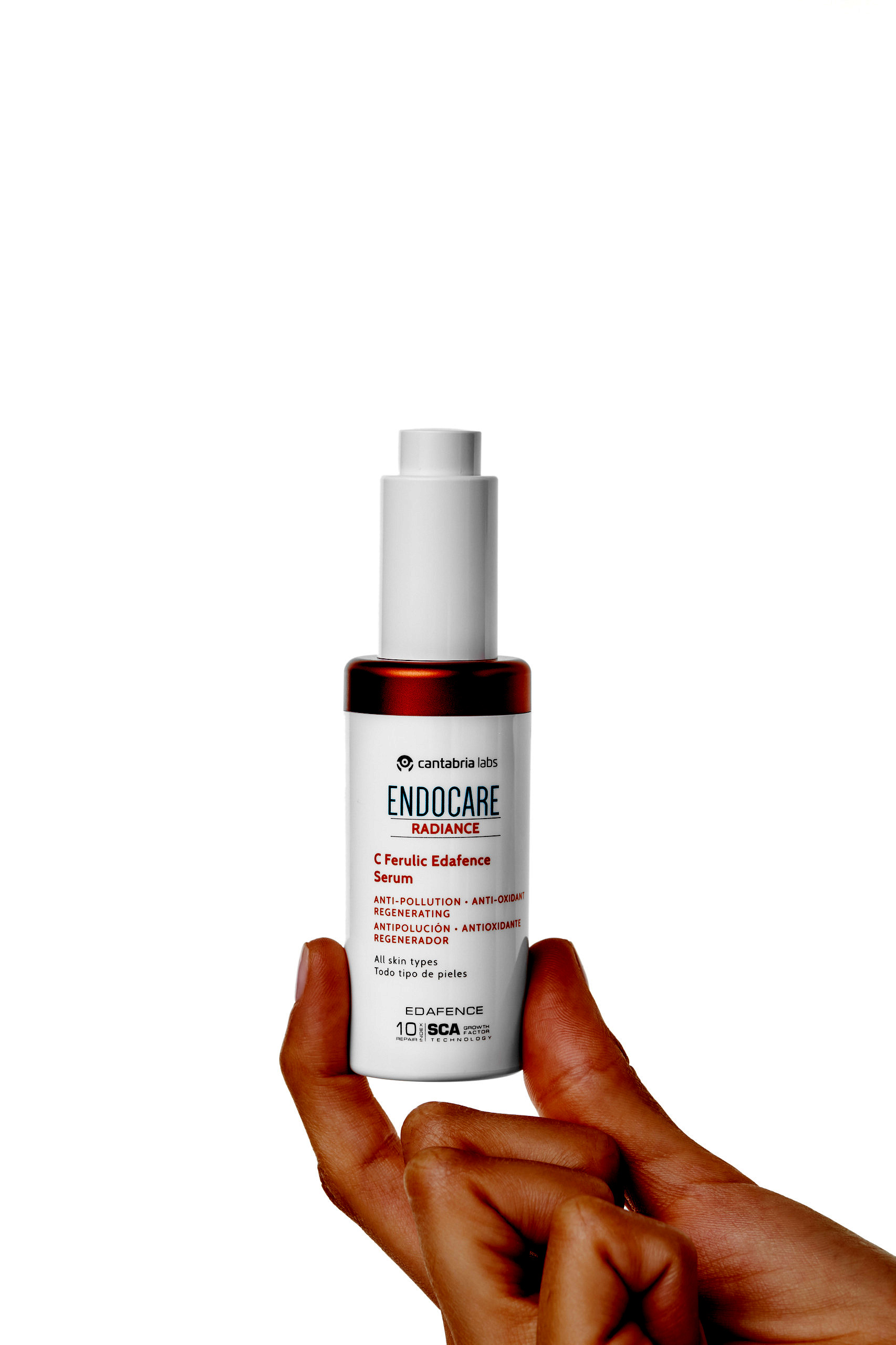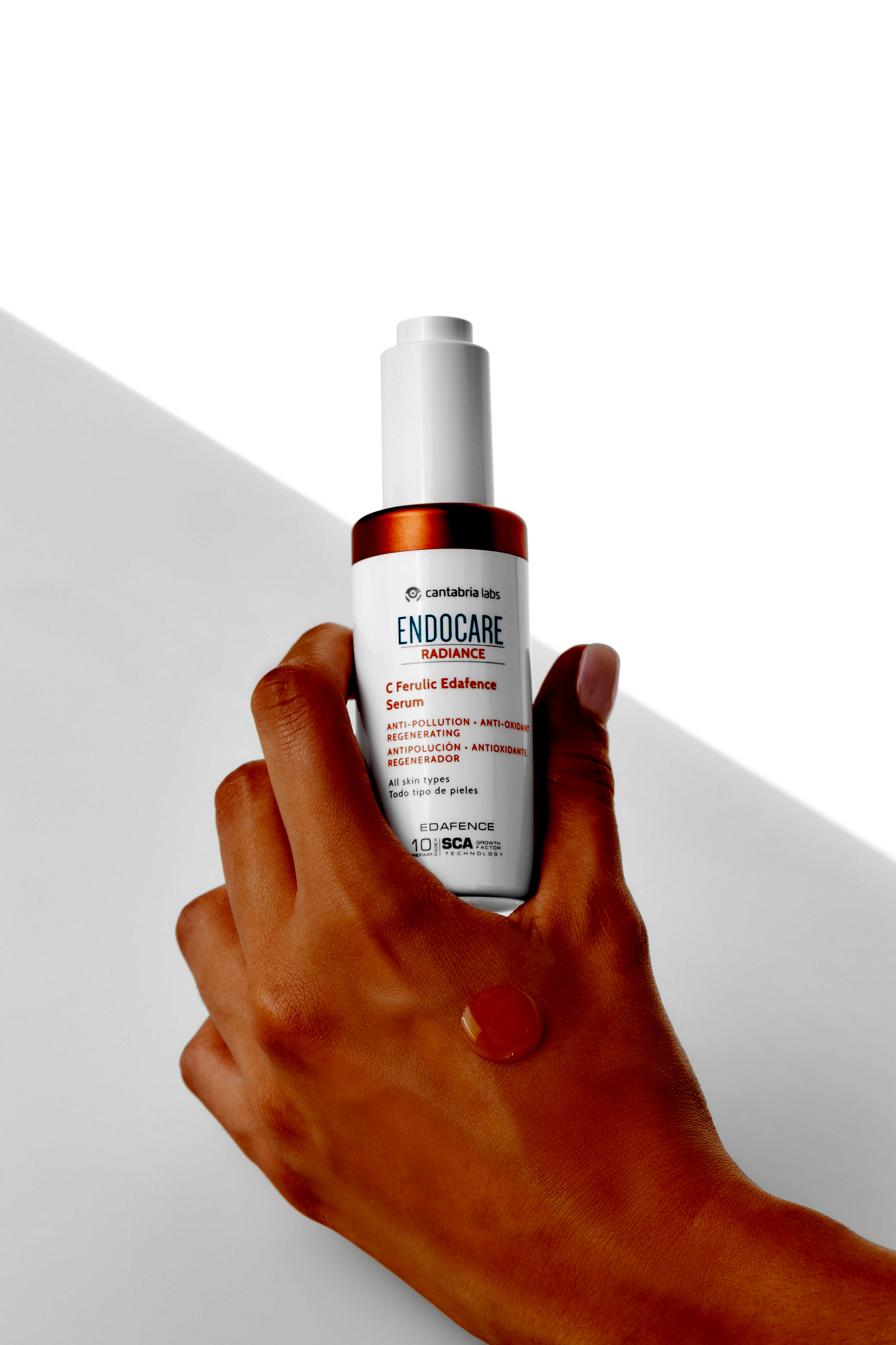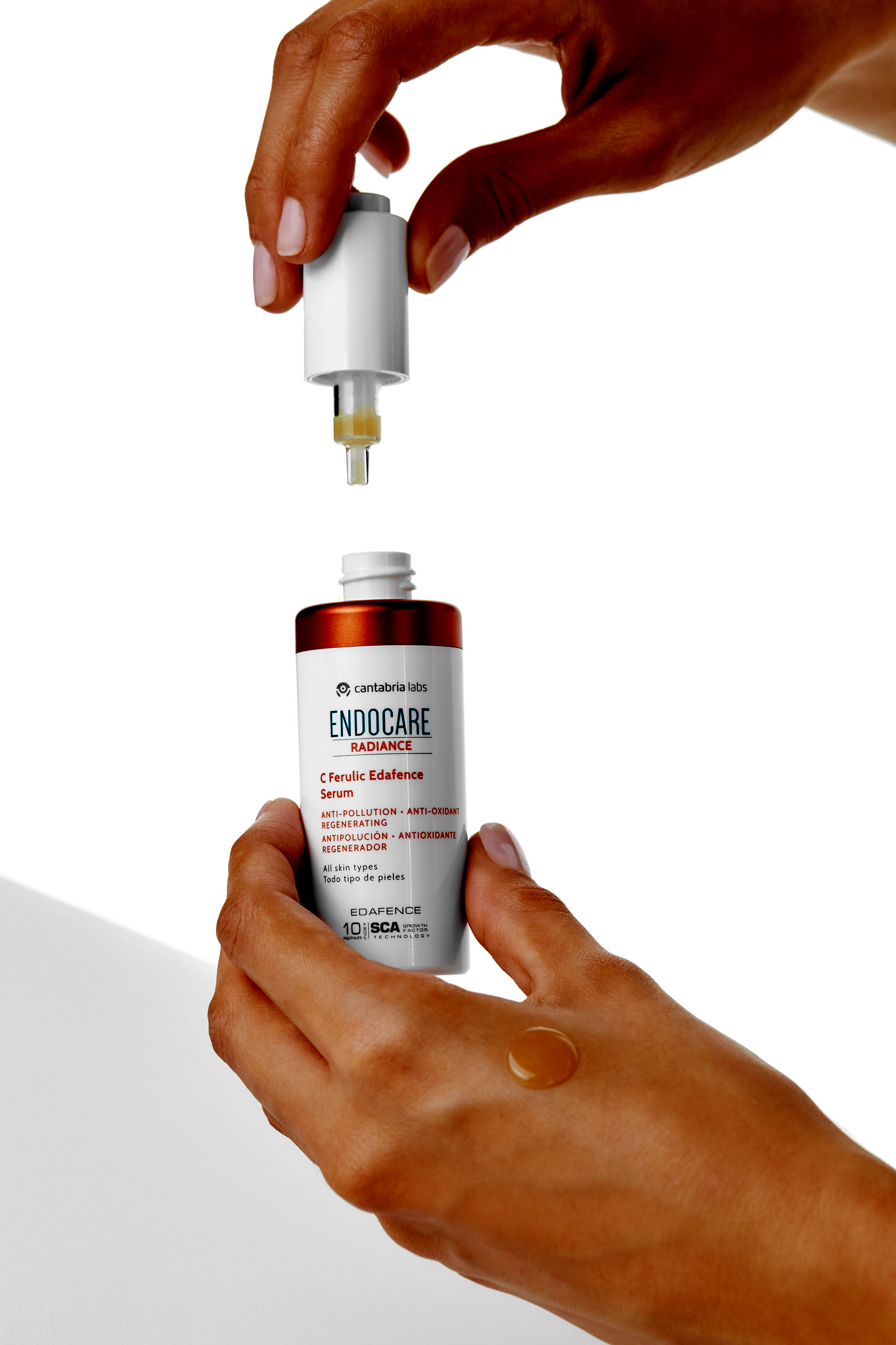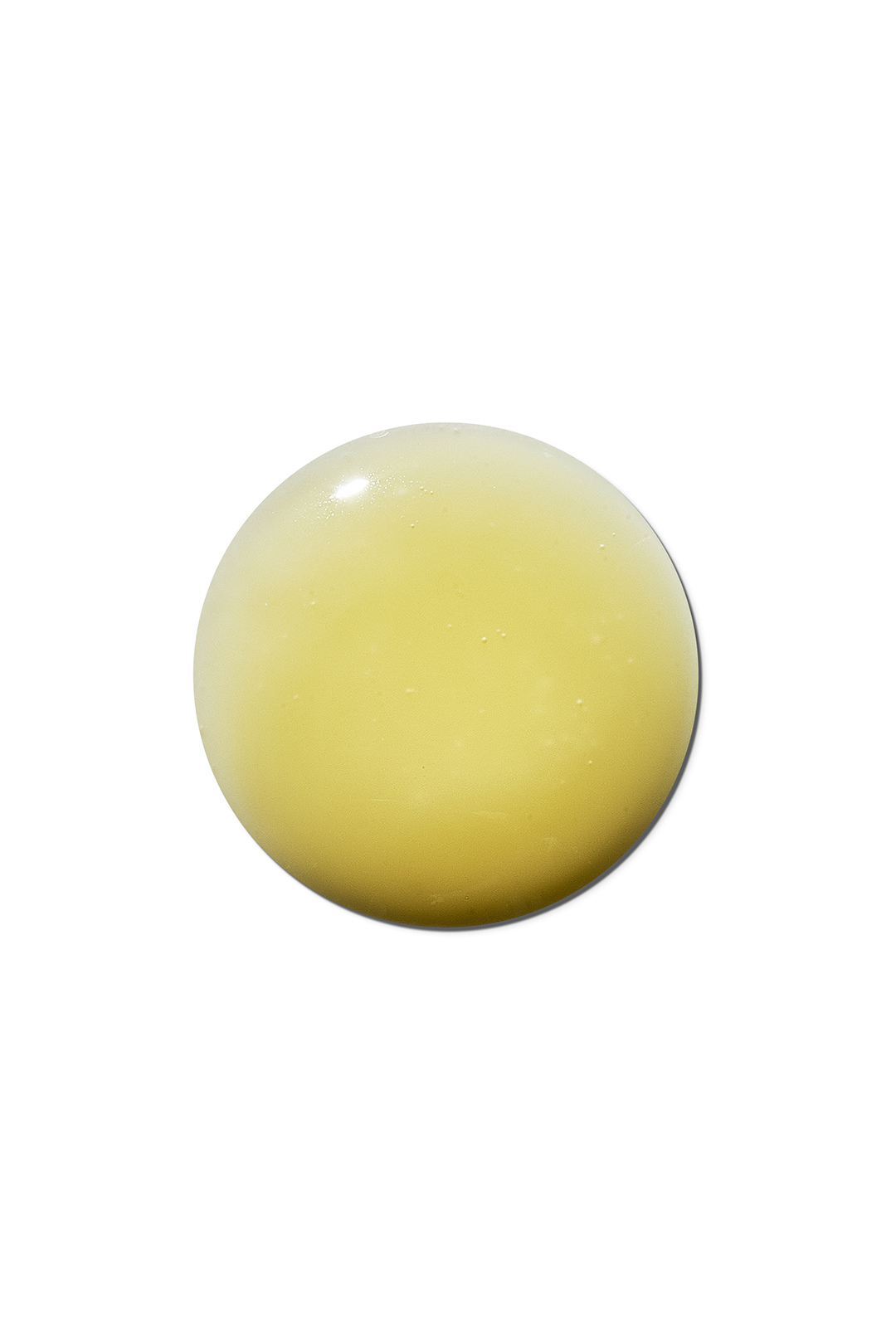 ENDOCARE RADIANCE
C Ferulic EDAFENCE® Serum
Antipollution, antioxidant
Fast-absorbing serum that protects the skin from damage caused by environmental stressors (free radicals, urban contaminants) Ideal for all skin types. Noncomedogenic.
Its formula combines EDAFENCE®, innovative anti-pollution technology with proven efficacy, against heavy metals, tobacco smoke and urban pollutants with our SCA® Growth Factor Technology with antioxidant activity and repair. In addition, its complete antioxidant formula includes vitamin C and ferulic acid.
Format: Serum 30 ml
Antipollution
Antioxidant
Improves skin barrier function
All skin types
Noncomedogenic
Daily treatment to protect the skin from damage caused by external aggressors (free radicals, heavy metals, tobacco smoke, urban pollutants) Specific anti-pollution action.
EDAFENCE® Powerful Anti-pollution Defence
SCA® Growth Factor Technology
Vitamin C
Ferulic Acid
Apply 1-2 times daily to cleansed skin on the face, neck and neckline. Use broad-spectrum sunscreen.
External use. Avoid contact with eyes, contour areas and mucous membranes. In case of irritation due to the high concentration of active ingredients, space out applications until the skin becomes accustomed or discontinue application. It is recommended to wash your hands thoroughly after application of the product. Store at a temperature below 30°C. Product colour may vary due to high concentrations of active ingredient without affecting product efficacy. Noncomedogenic. Tested under dermatological control.