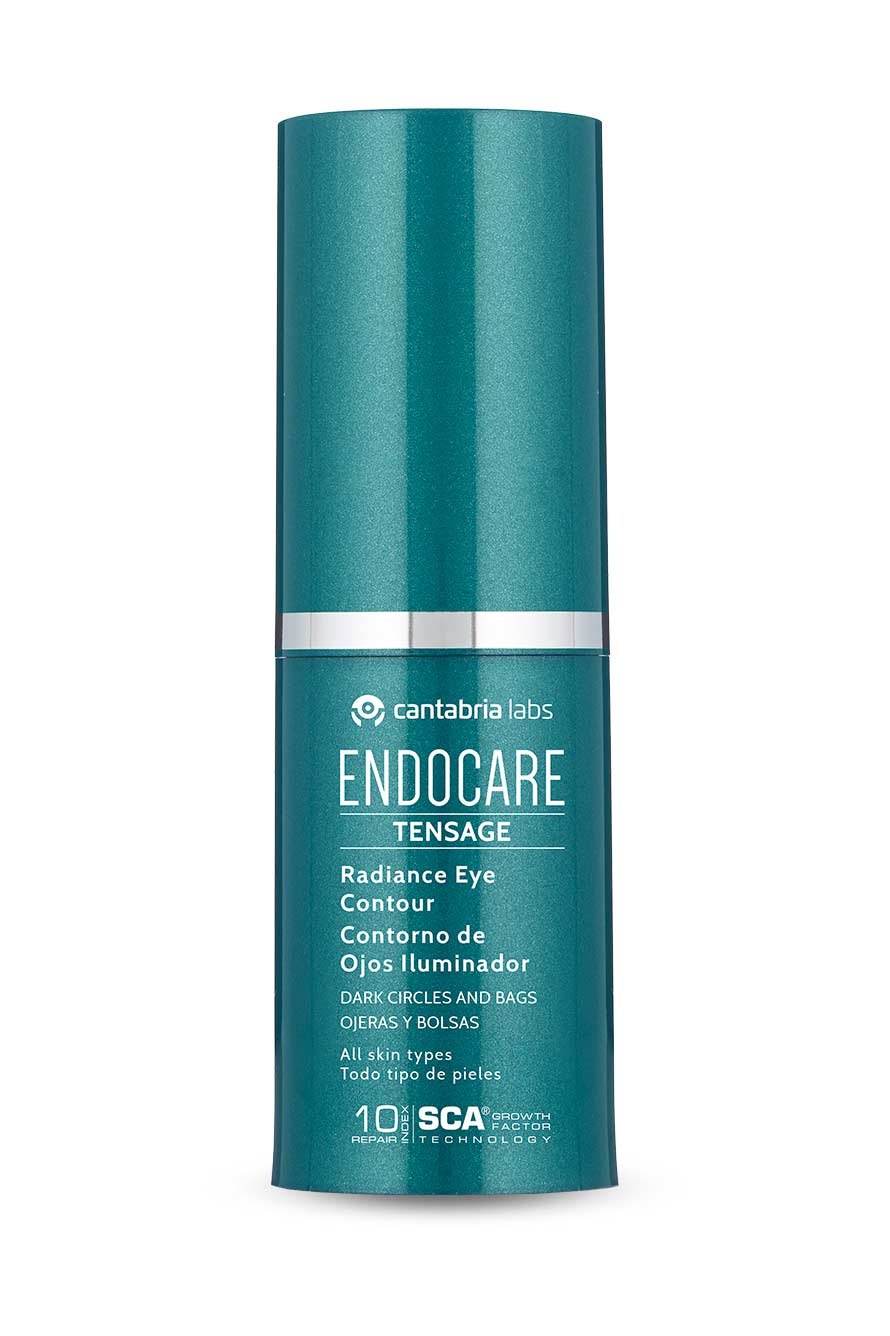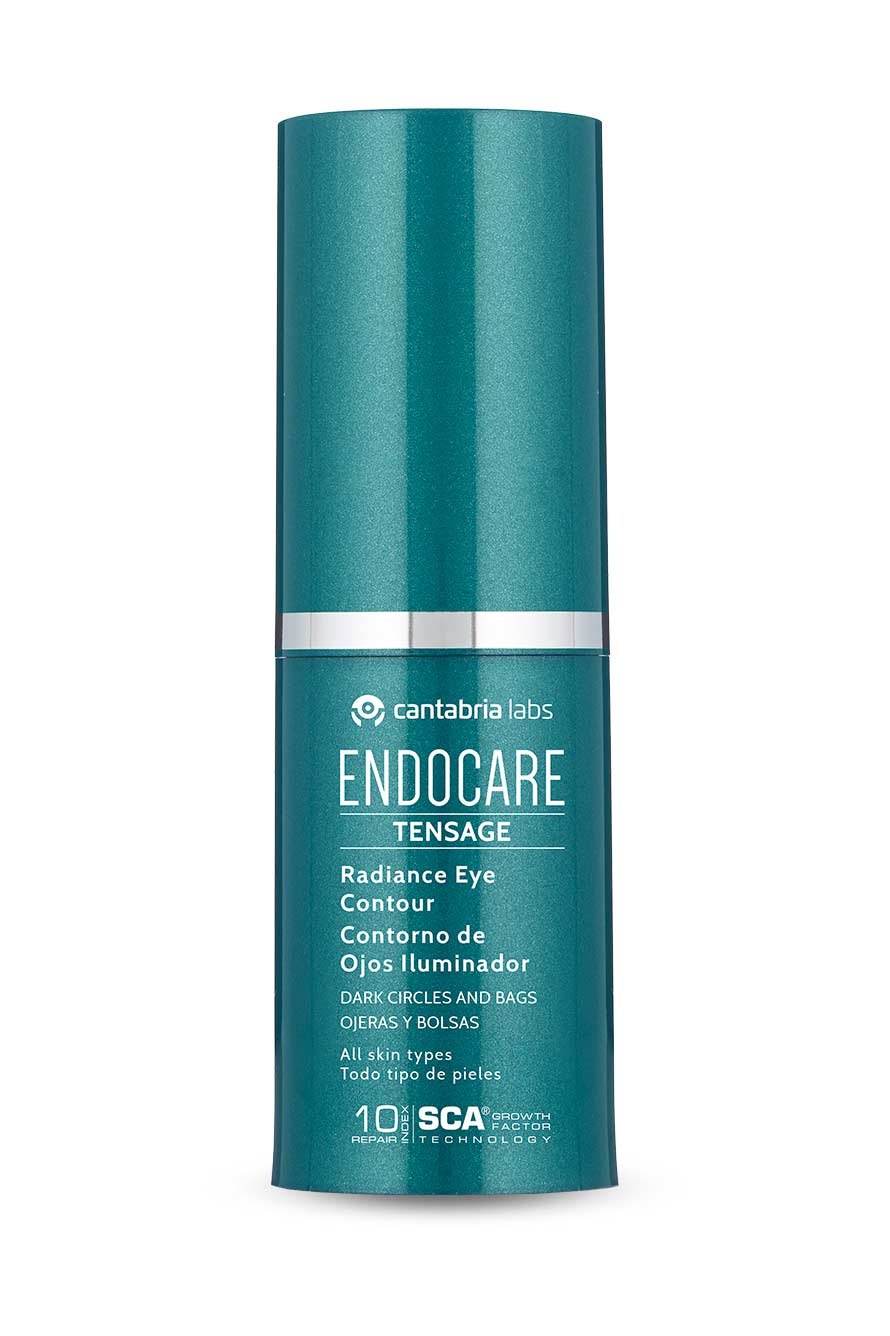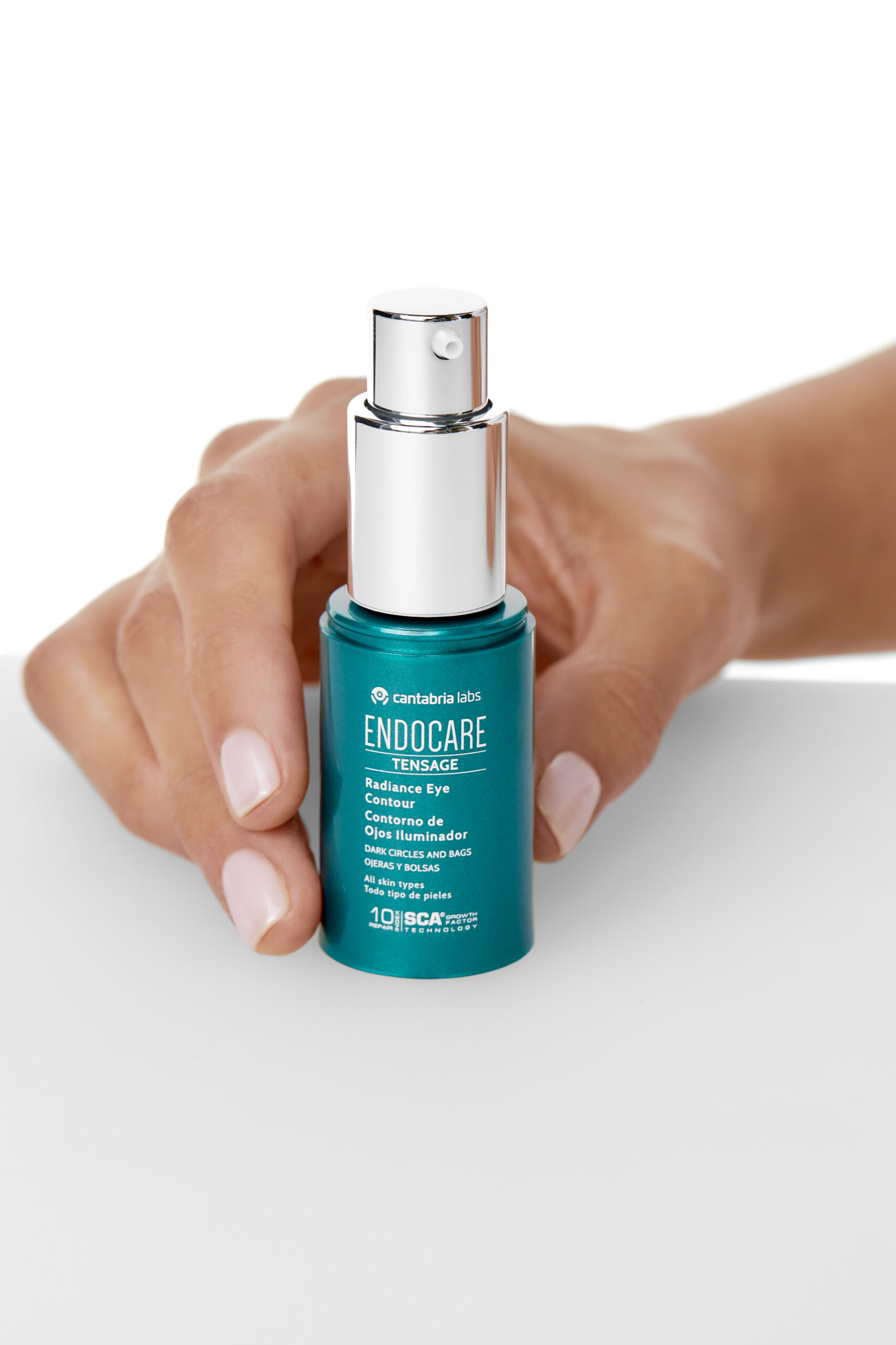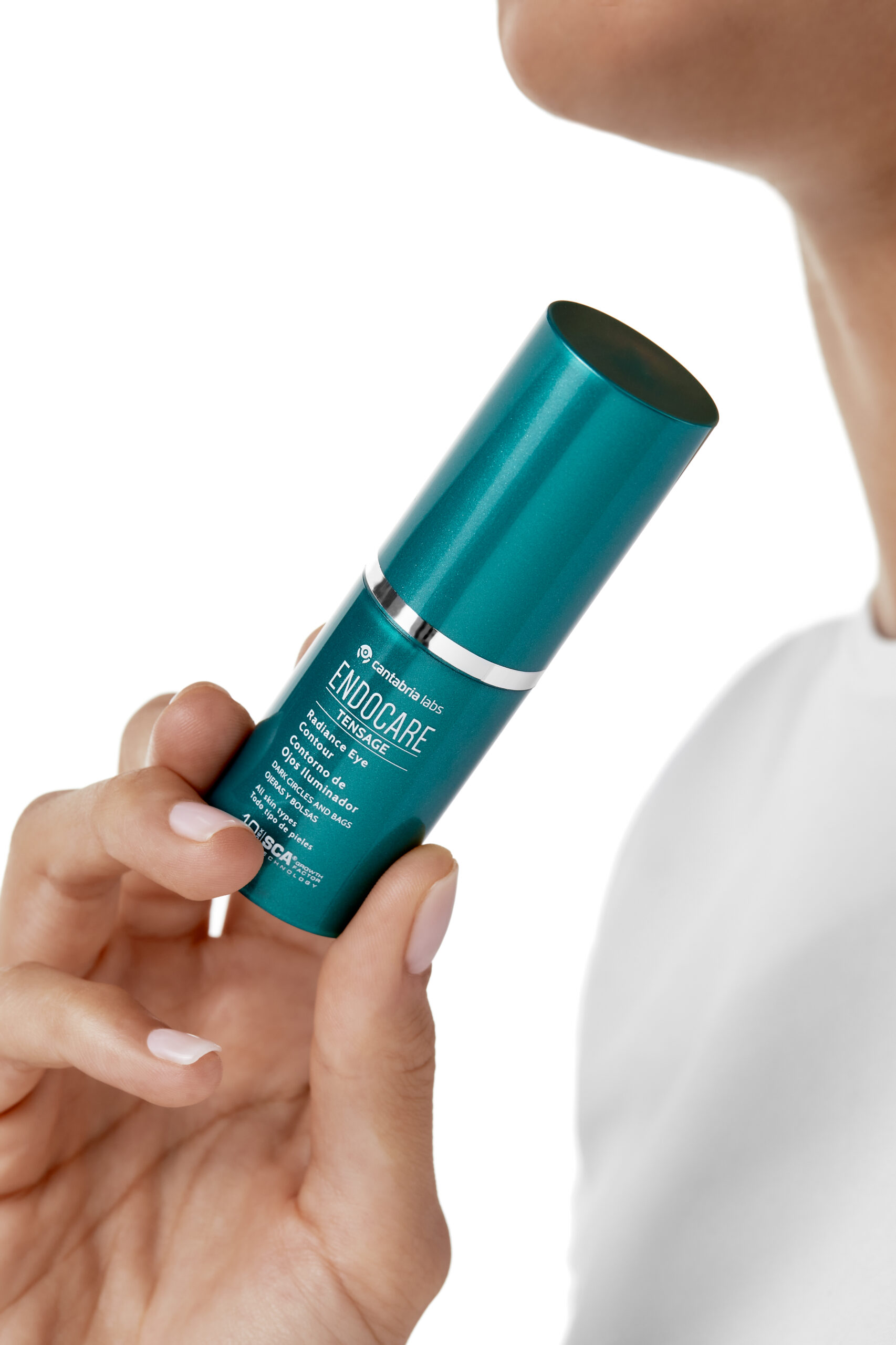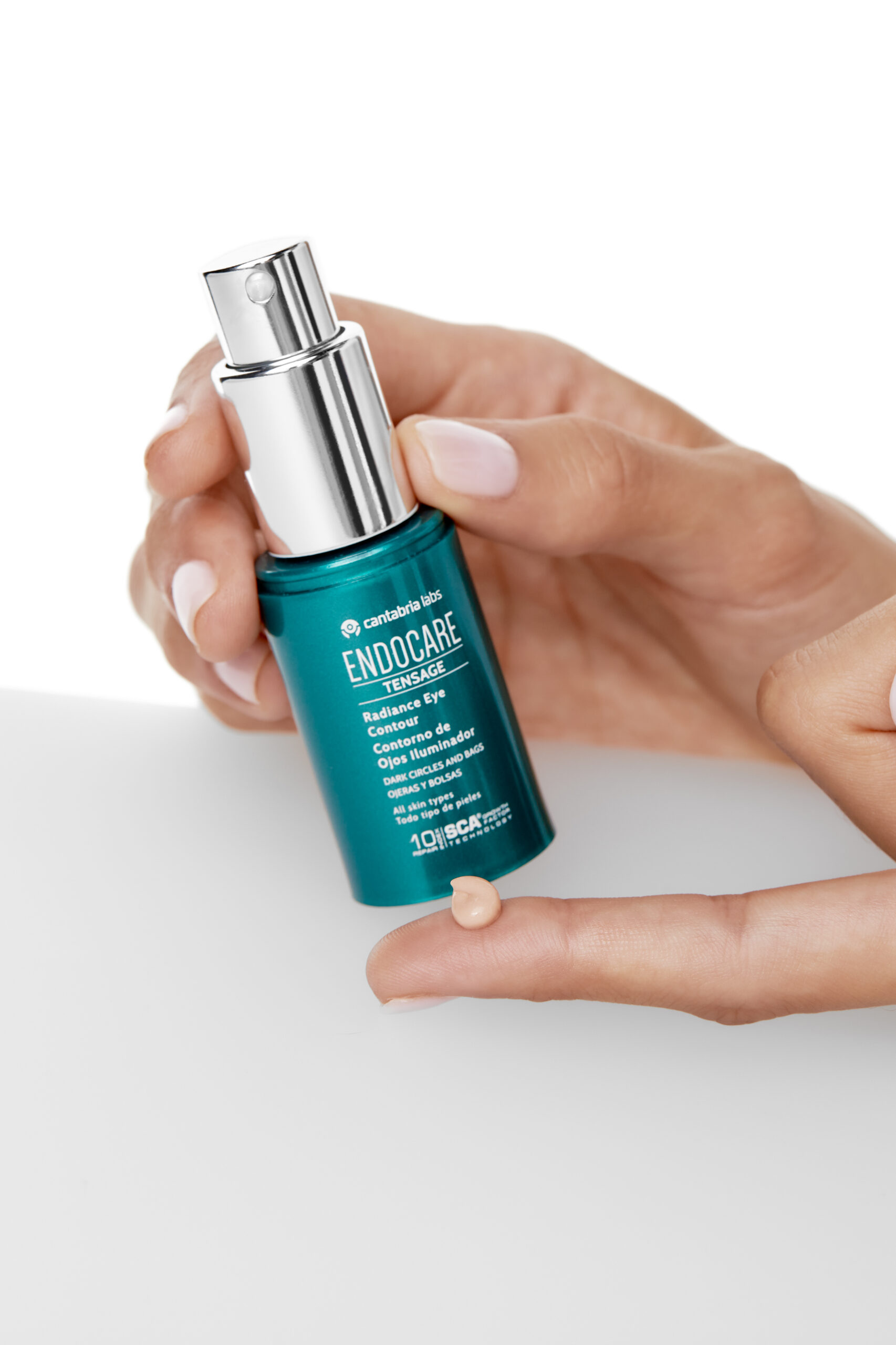 ENDOCARE TENSAGE
Illuminating Eye Contour
Provides luminosity and reduces bags and wrinkles
Fluid textured eye contour with ingredients that help reduce bags and fine lines. Its coloured micropigments illuminate the area of the eye contour by blurring dark circles.
Format: 15 ml
Immediate firming effect
Revitalizing: Eliminates signs of tiredness
Reduces the pigmentation of dark circles
Illuminator
Specific anti-aging treatment for the correction of dark circles, bags, lack of firmness and expression lines.
Flash treatment for dull skin: instant effect for the face eradicating signs of fatigue.
Ideal as post-procedure supplement.
SCA® Growth
Factor Technology
Tensderm
Eyeseryl and Syn-coll
Coloured Pigments
Apply a small amount morning and/or night by dabbing.
External use. Possible temporary itching sensation at the time of application. Store at a temperature below 40ºC.