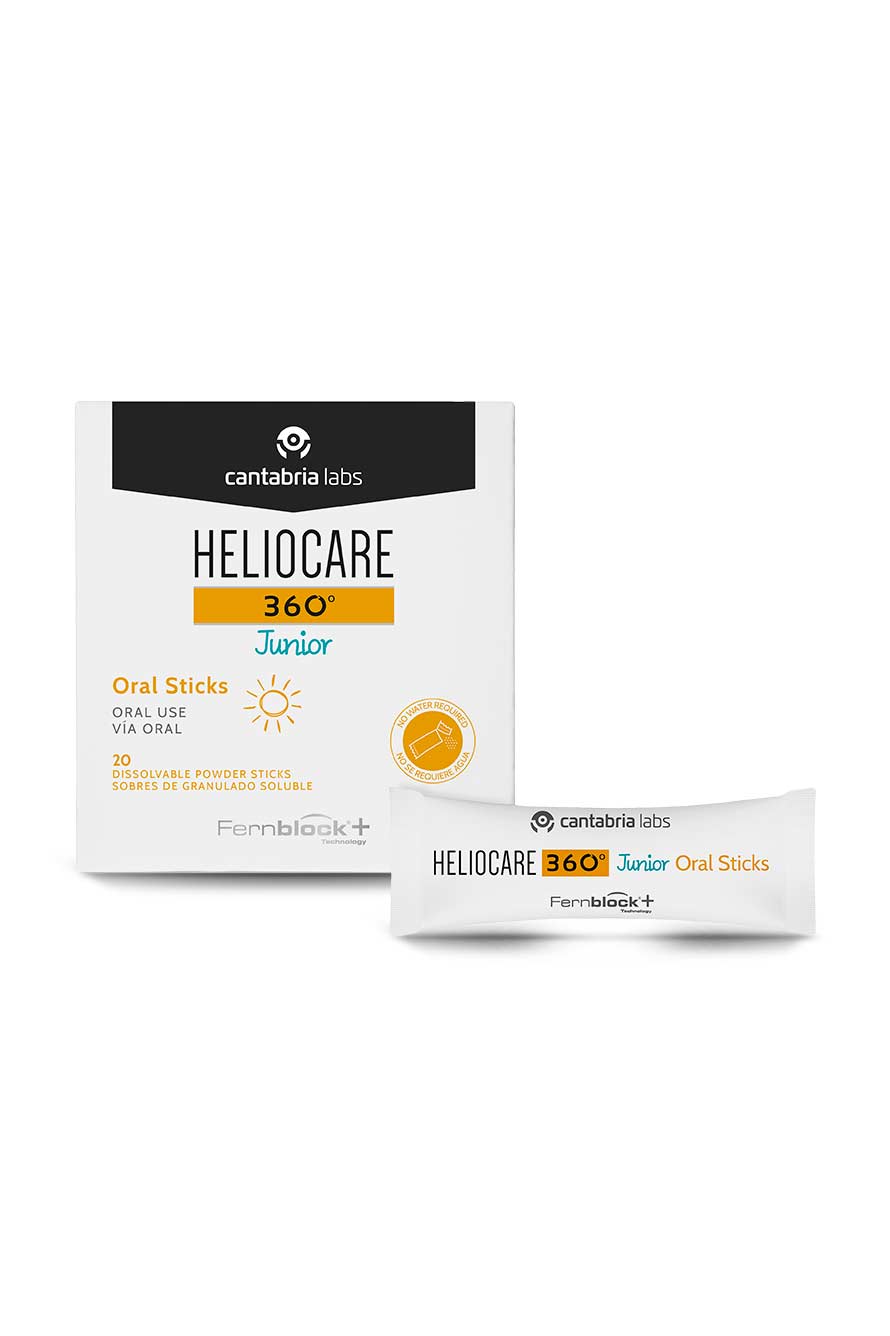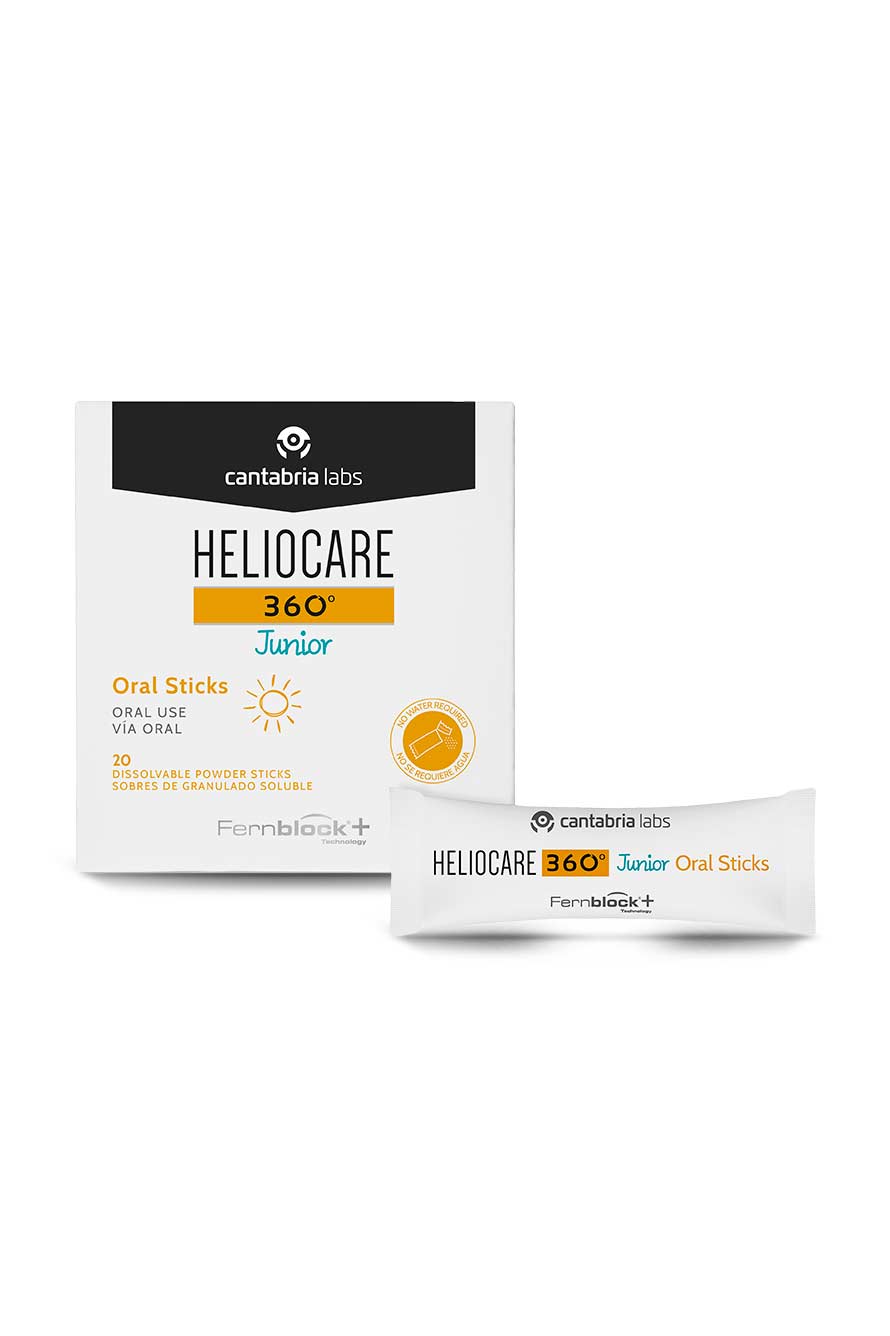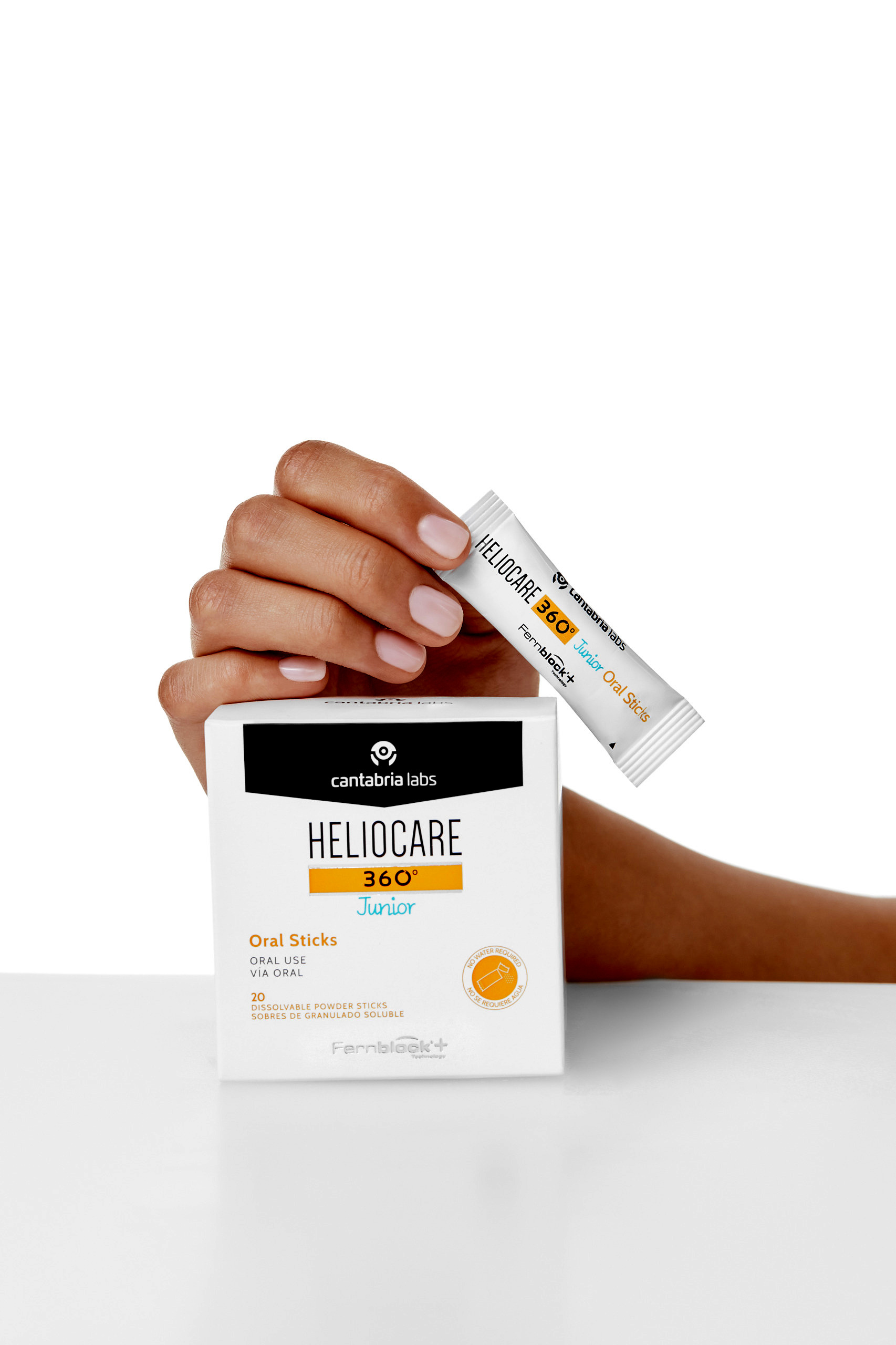 HELIOCARE 360º
Junior Oral Sticks
Photoprotection from inside for children
Natural in origin, oral photoprotection sticks with Fernblock®+ increase skin resistance of little ones to the sun, reducing the risk of sunburn. They also help to protect those difficult-to-reach areas (scalp, eyes, ears, etc.). A comfortable format, granules in sachets, without needing to dissolve in water and with a pleasant orange flavour. Colorant and gluten free.
Effective after the first sachet. Always combined with topical photoprotection, it is recommended to take it half an hour before intense sun exposure.
Format: 20 sachets
Protection
Sun damage repair
Antioxidant
Effective from the first shot
Orange flavour
No water required
From 4 years of age
No colorants
Gluten-free
With sweetener
Children before intense sun exposure or with sun allergy or atopic skin.
The contents can be dissolved directly in the mouth, in water or fruit juice. Take 1 sachet a day before sun exposure in children aged 4 years and older, and 2 sachets in children aged over 10 years. Do not exceed the recommended daily dose.
During sun exposure it is important to apply suitable topical photoprotection. Food supplements should not be used as a substitute for a varied and balanced diet and a healthy lifestyle. Keep out of reach of younger children. Keep tightly closed in a cool, dry place. Excessive consumption can cause laxative effects.