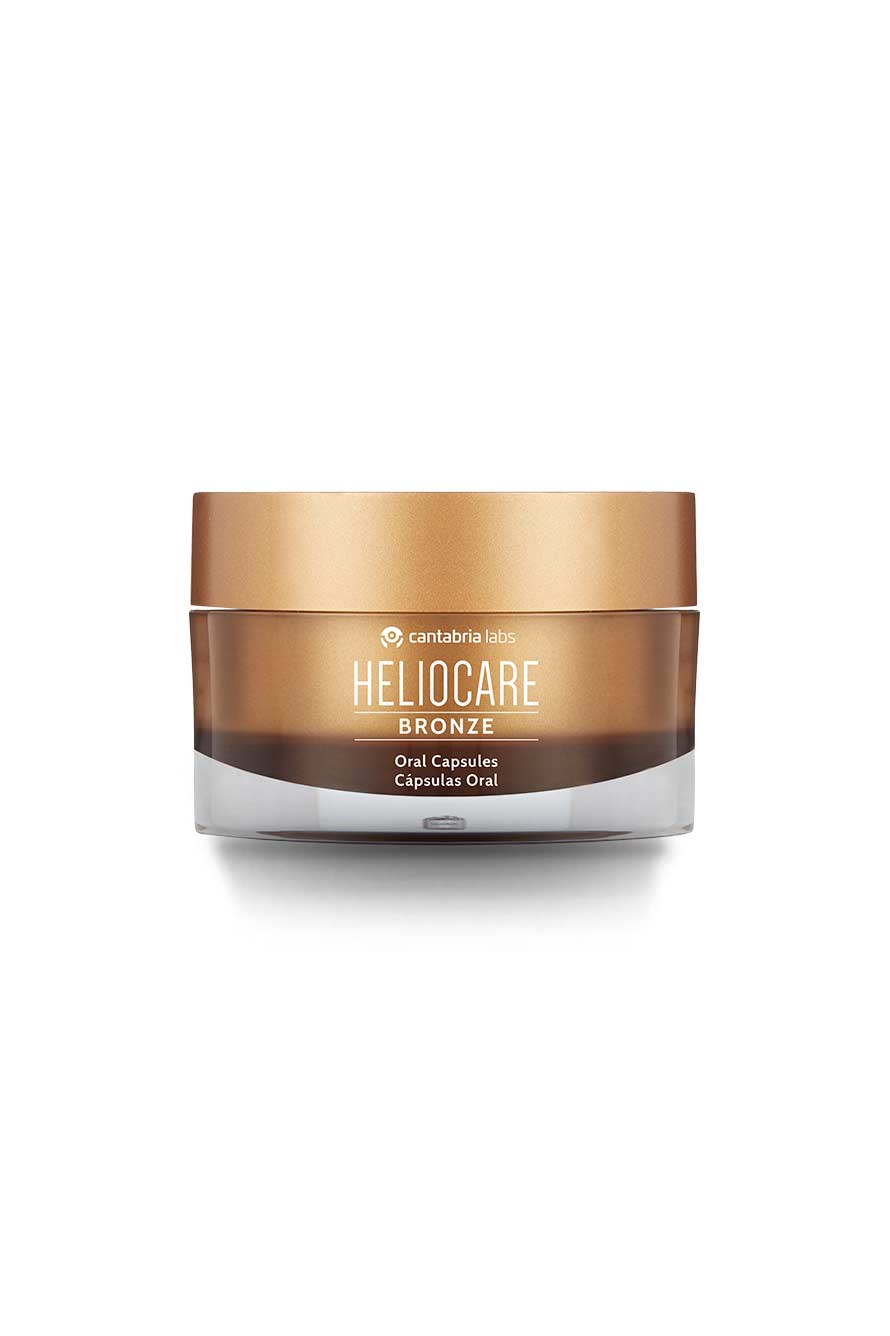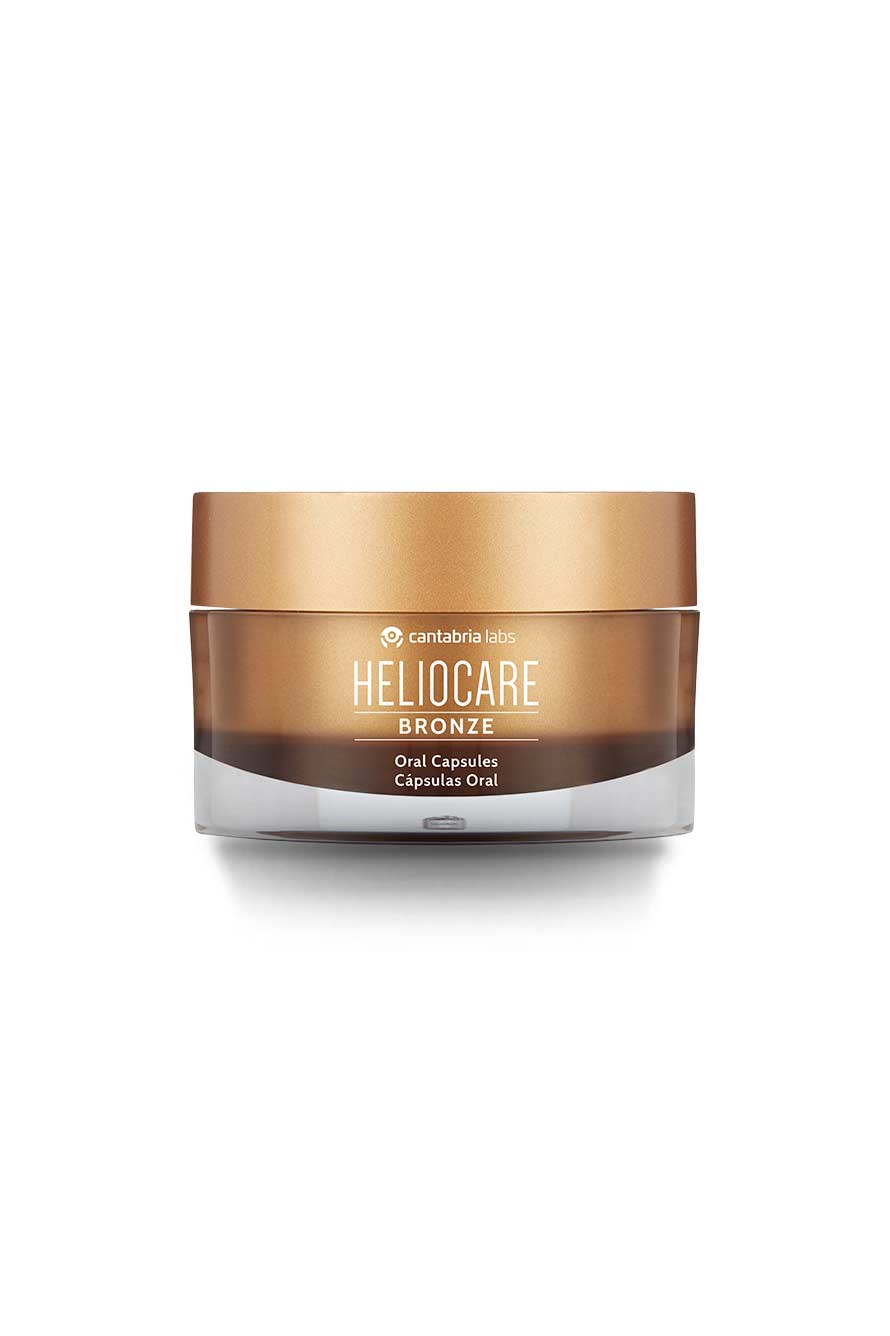 HELIOCARE Advanced
Oral Capsules Bronze
Photoprotection from the inside with tanning accelerator
Its ingredients stimulate the natural synthesis of melanin and naturally accelerate and enhance tanning by up to 22.6%*. Its formula includes Fernblock® which increases the skin's resistance to the sun. Combined with topical photoprotection, it protects the skin, accelerates tanning and helps it last longer.
* Double-blind, randomized, placebo-controlled assessment of the efficacy of a dietary supplement in improving tanning.
Format: 30 capsules.
Protection
Sun damage repair
Antioxidant
Tanning accelerator
Effective from the first capsule
Skin free from dark spots that seek to speed up tanning.
120 mg Fernblock®
50 mg Forskolin
4.8 mg Beta-carotene
Take 1 capsule daily. Do not exceed the recommended daily dose.
During sun exposure it is important to apply a suitable topical photoprotector. Food supplements should not be used as a substitute for a varied and balanced diet and a healthy lifestyle. Keep out of reach of young children. Keep tightly closed in a cool, dry place. Not recommended for skin with dark spots or a tendency to pigmentation or smokers.