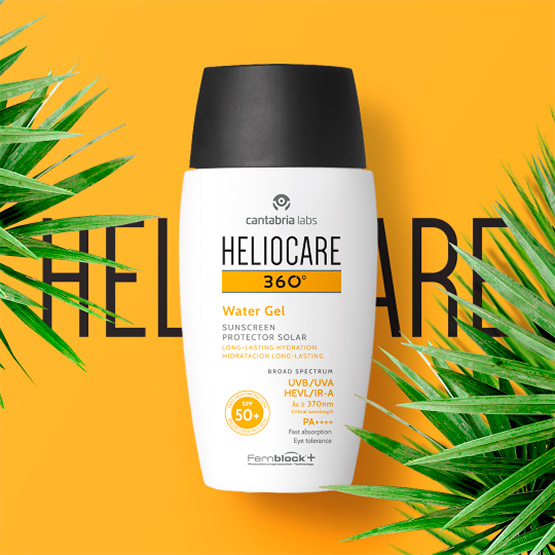 Fernblock®
Exclusive standardised Polypodium leucotomos extract
It is our innovative, patented technology present in all HELIOCARE products. Naturally occurring, it comes from the tropical Polypodium Leucotomos fern that has developed unique protection mechanisms against the sun.
This technology was developed by Cantabria Labs in collaboration with Harvard Medical School and its effectiveness has been demonstrated in numerous scientific journals.
Beyond sunburn protection, Fernblock® offers us four new levels of protection that help prevent photoaging and the onset of certain skin cancers.
SCA® Growth Factor Technology
Technology rich in growth factors obtained from the purified secretion of Cryptomphalus aspersa
SCA® Growth Factor Technology, is a technology rich in growth factors that is present in most of ENDOCARE's products. It comes from the secretion of Cryptomphalus aspersa, a natural source of skin regeneration with antioxidant and restorative properties. It has been developed by Cantabria Labs thanks to the research carried out by Dr. Rafael Abad in his studies on radiotherapy at Ramón y Cajal Hospital.
It has the ability to repair and stimulate aged cells to behave like young cells and has been designed specifically for the treatment of photoaging and recovery of skin affected by dermocosmetic techniques.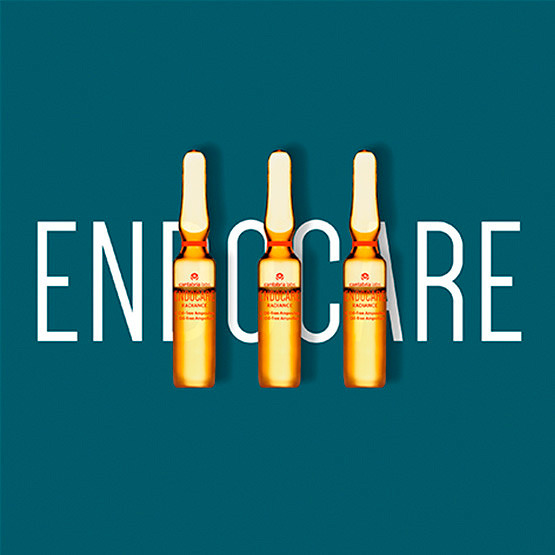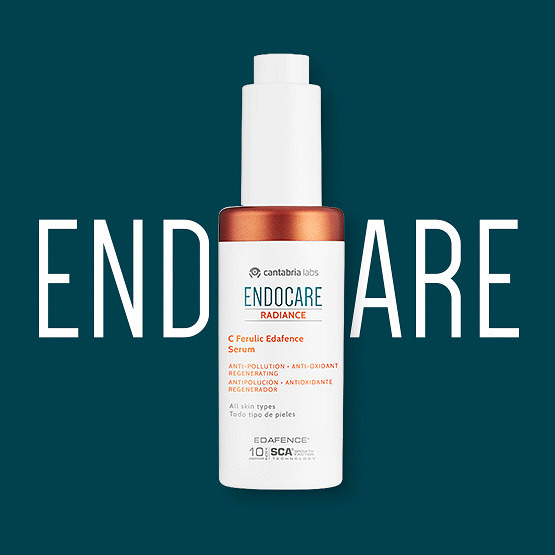 EDAFENCE® Powerful Anti-pollution Defence
Standardised Deschampsia antarctica extract with proven efficacy against pollution
It is the first patented, anti-pollution technology present in our brands ENDOCARE and NEORETIN that has proven effective against external aggressors. It is extracted from Deschampsia antartica, a plant in the Antarctica that survives in extreme environmental conditions. Cantabria Labs has developed an extraction process that allows the complete preservation of its beneficial activity. It helps prevent and repair skin damage caused by pollution, UV radiation, free radicals and environmental stressors, as well as demonstrating powerful, anti-aging activity.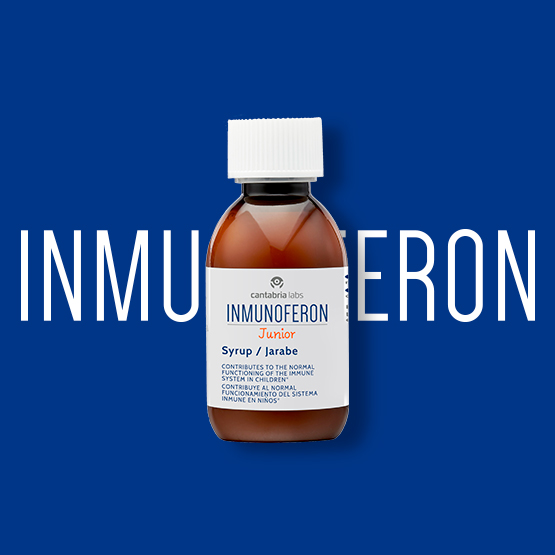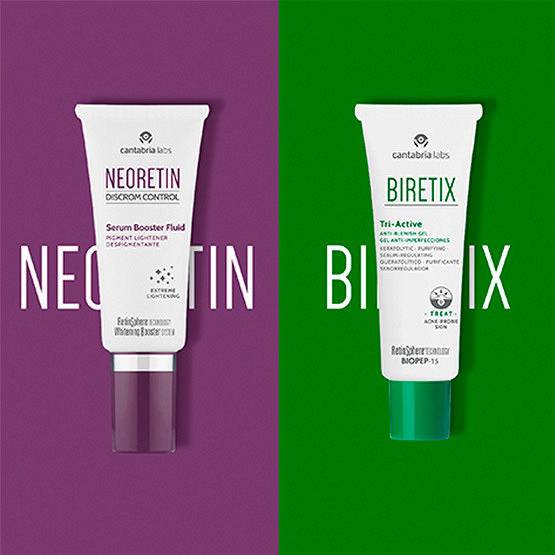 RetinSphere® Technology
Next-generation retinoid combination with high efficacy and tolerability
RetinSphere® Technology is the patented technology of Cantabria Labs present in its brands NEORETIN (depigmenting), BIRETIX (acne-prone) and ENDOCARE (Anti-aging).
It is a combination of next generation retinoids with high efficacy and tolerability that stimulates epidermal renewal and enhances the penetration of the active ingredients. The skin is smoothed and promotes a uniform tone.
IFC® CAF Skin Stem Activation
Technology rich in stem cell activator growth factors.
Technology developed by Cantabria Labs that activates stem cells to stimulate the production of new skin cells.
IFC® CAF Skin Stem Activation is present in Endocare Cellage anti-aging products and combats the loss of dermal density and the appearance of deep wrinkles.
Obtained from gastropods raised on a specialised farm (CellHelix), the eggs of which are collected and processed biotechnologically. Its effectiveness, in the differentiation of stem cells into keratinocytes and fibroblasts, has been clinically proven.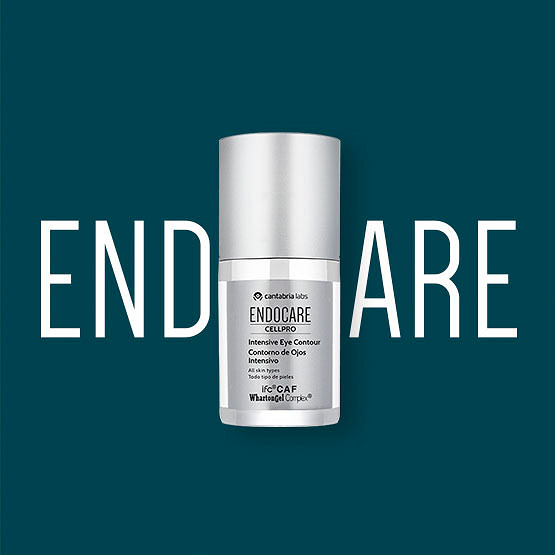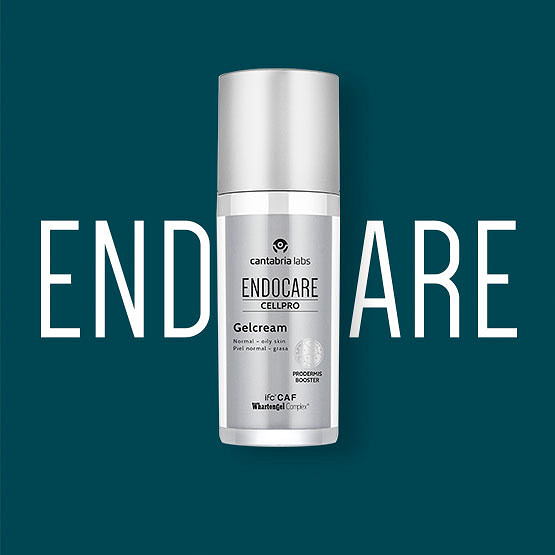 Wharton Gel Complex®
Hyaluronic acid and glycosaminoglycan acid complex (GAG) for extracellular matrix renewal
Exclusive biomaterial with regenerative properties in which various growth factors are present and whose composition recreates that of the Extracellular Matrix (ECM).
Its blend of sulfated glycosaminoglycans (GAGs) and naturally occurring hyaluronic acid is obtained from Wharton's jelly through a purification process developed by Histocell, a Spanish company specialising in cell therapy, Regenerative Medicine and tissue engineering.
Latest from Communication Area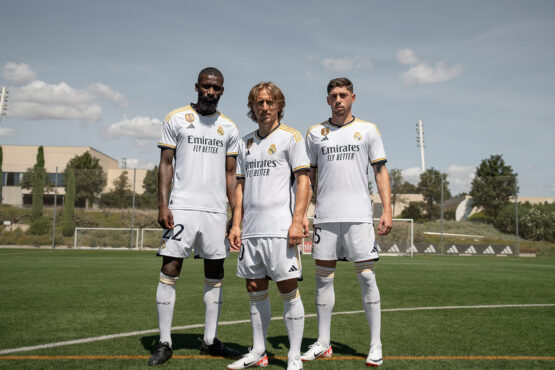 In line with its goal to improve people's health and quality of life, Cantabria Labs, in partnership with Real Madrid...