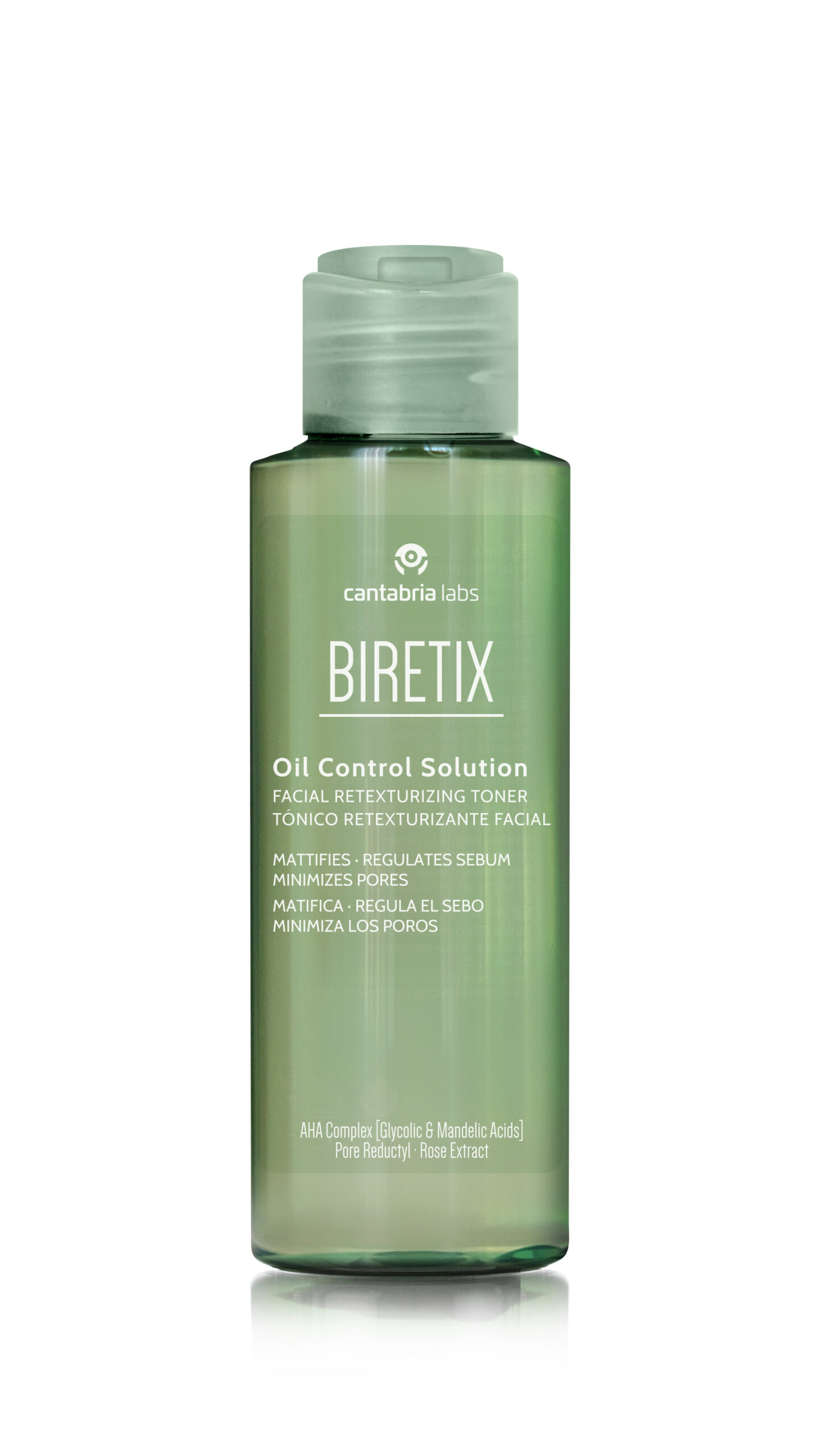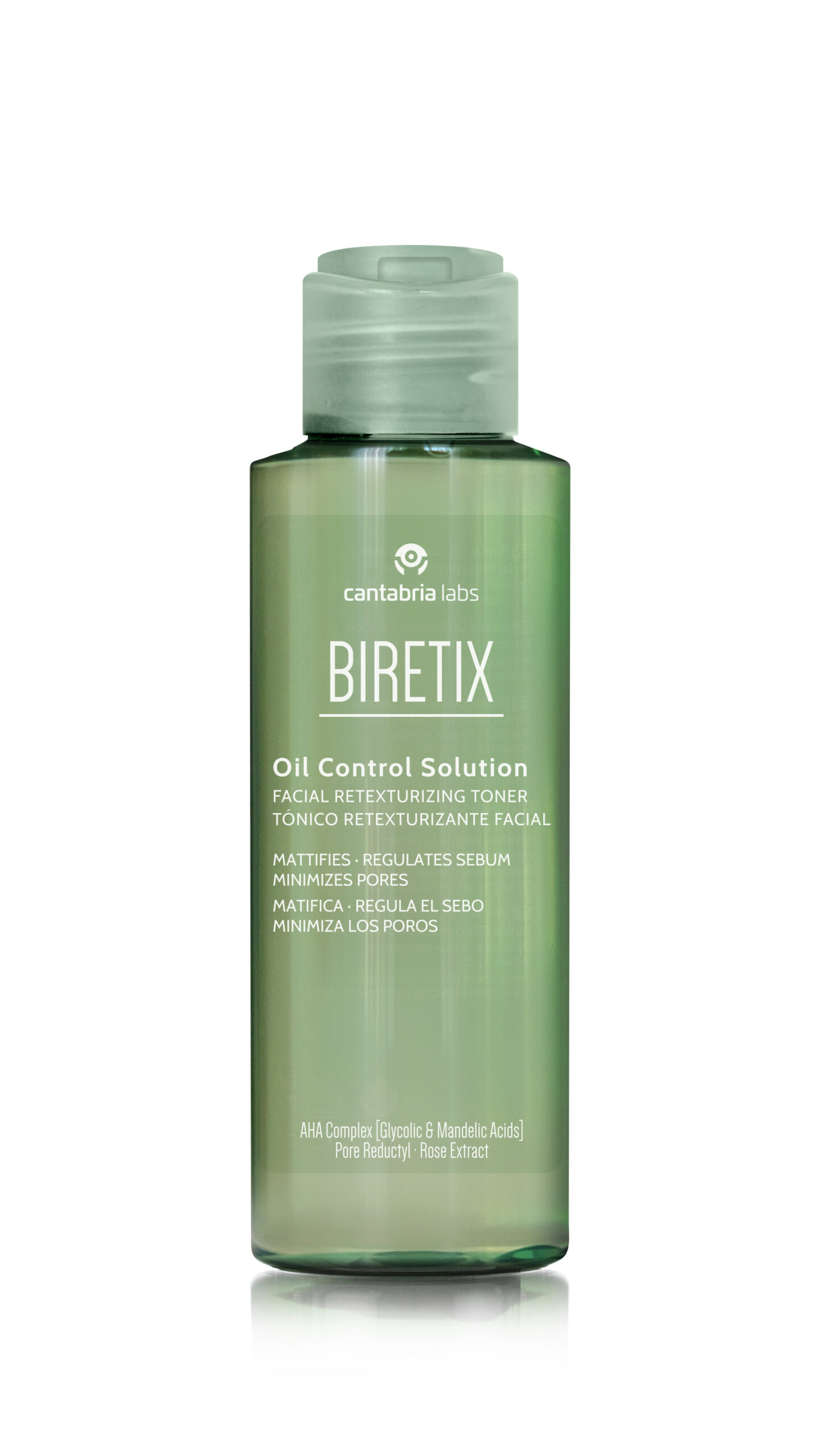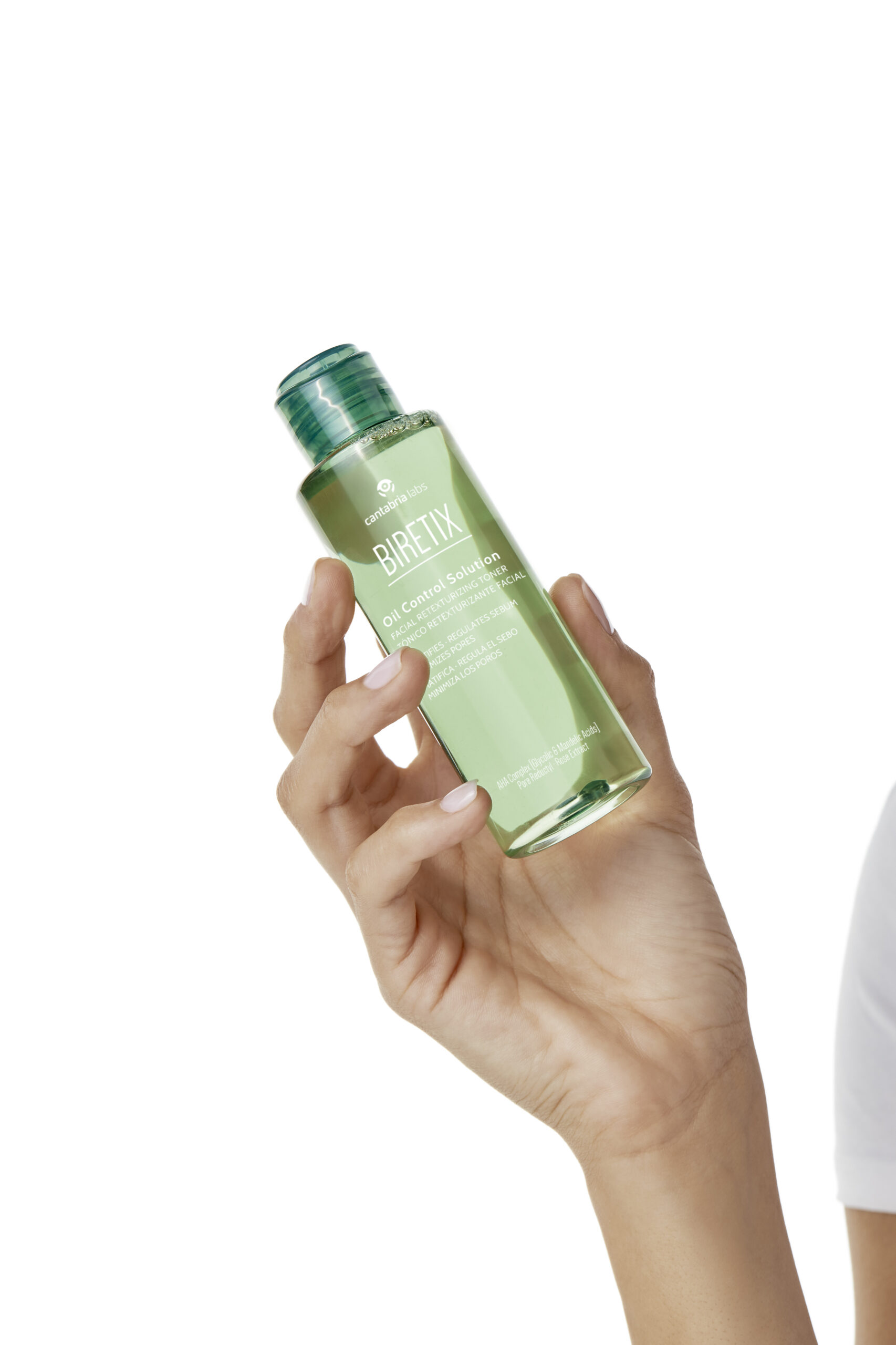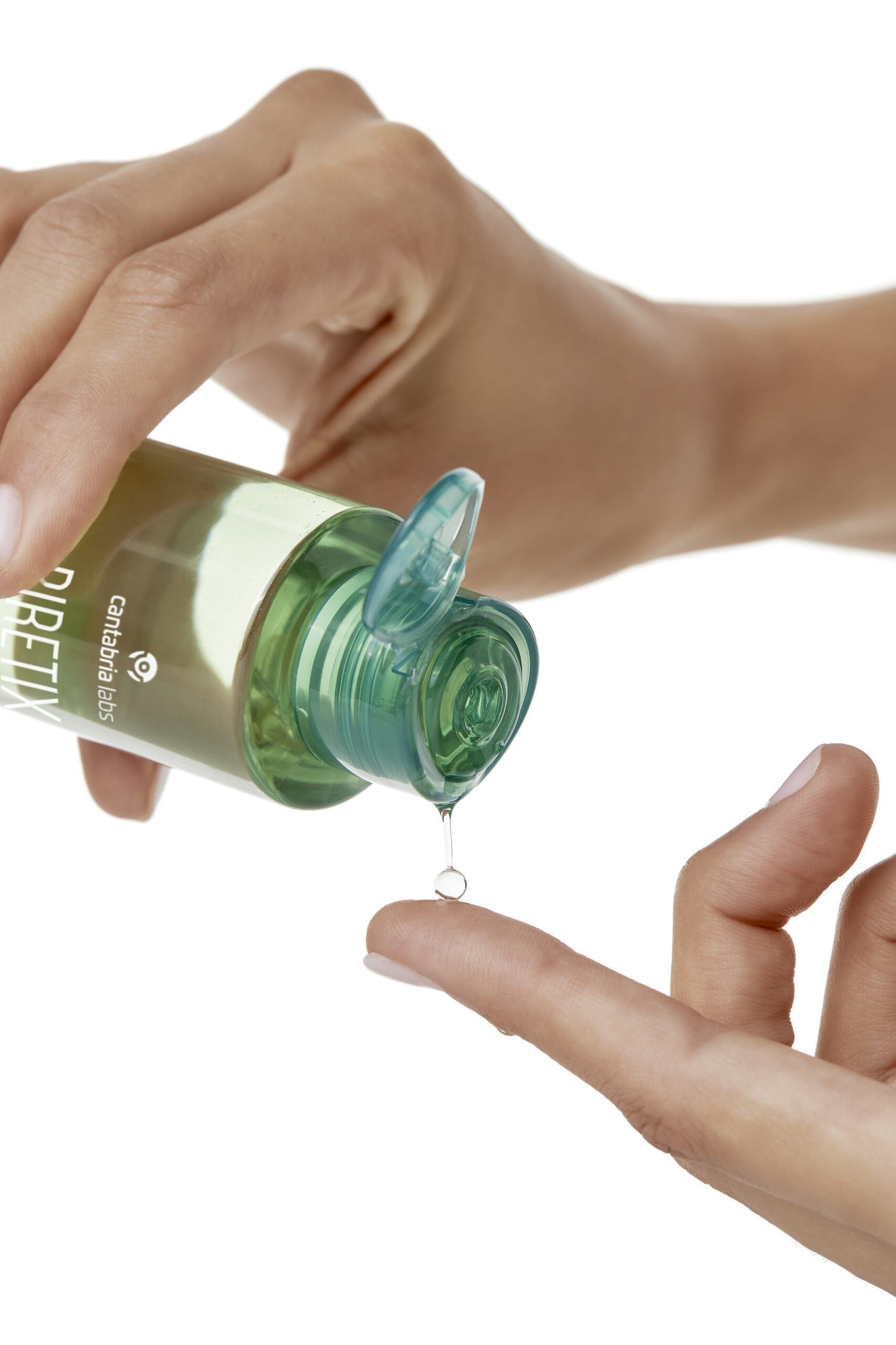 BIRETIX
Biretix Oil Control Solution
Skin-activating facial solution with triple mattifying, sebum-regulating and pore-minimising action. Reduces shine by 95% from the first application.
Biretix Oil Control Solution is a facial solution with exfoliating and mattifying properties. Thanks to the combination of glycolic and mandelic acid, it helps to renew the epidermis for an anti-ageing action and to reduce post-inflammatory hyperpigmentation. It is used on oily and acne-prone skin to reduce shine and refine pores without drying the skin.
Suitable for sensitive oily skin thanks to its soothing and antioxidant ingredients.
100 ml bottle
Ultra-light texture and pleasant fragrance
Optimal pH, suitable even for sensitive oily and acne-prone skin.
Non-comedogenic.
Dermatologically tested.
Biretix Oil Control Solution is recommended for use after gentle cleansing to prepare the skin for improved penetration of the active cosmetic ingredients of the routine adapted for oily and acne-prone skin. Reduces skin shine from the first application, exfoliates the skin to prevent clogged pores, resulting in more even-looking, luminous skin. Non-comedogenic. Tested under dermatological control.
8% Glycolic Acid
1.5% Mandelic Acid
Pore Reductyl
Rose Extract
Apply once or twice daily to clean, dry facial skin with a cotton pad, avoiding the eye area.
External use.
Avoid direct contact with eyes and mucous membranes. If this occurs, rinse with plenty of water.
A slight stinging is normal during the first few applications. In case of persistent irritation, space out applications or discontinue use.
Use sunscreen with a high protection factor during use.
Keep out of reach of children.
Avoid extreme temperatures.