Body photoprotection
We spend many long months without exposing our body to the sun and, when we do, its impact is much greater than on other, more frequently-exposed areas.
Discover HELIOCARE body sunscreens. They provide wide spectrum protection with amazing textures and the same high quality as facial formulations. Enjoy the sun without it harming your skin.
Do you know that your skin has memory?
Five cases of sunburn can double your chances of suffering from skin cancer. HELIOCARE Body adapts to your needs and lifestyle. Complete photoprotection formulations that contain anti-oxidant and repair actives to help prevent and counteract sun damage for healthy living in the sun.
To ensure a high level of photoprotection, sunscreen should be reapplied frequently, generously and uniformly.
Latest from Communication Area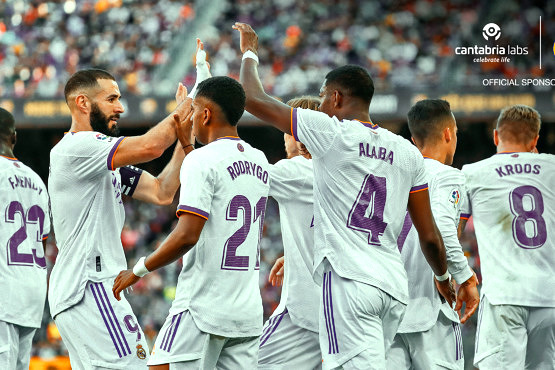 Cantabria Labs, in its commitment to extend skin healthcare, has closed a sponsorship agreement with Real Madrid. The agreement, initially...