Oral Photoprotection
Heliocare is a pioneer and reference brand for sun protection from the inside, a new way of effectively boosting your skin's resistance to the sun (1). It is an ideal complement to topical sunscreen, providing more complete and in-depth protection while enjoying the sun.
In addition, people don't generally apply a sufficient quantity of sunscreen, nor often enough, and certain areas of the body are usually left uncovered (scalp, eyelids, ears, etc.).
Can a capsule boost my skin's resistance to the sun?
Yes. By simply taking a capsule containing our patented Fernblock Technology® we can activate repair mechanisms in the deepest layers of our skin where sun screen cannot reach. Its effectiveness has been demonstrated in over 50 international scientific and medical publications.
Oral photoprotection should be used as a complement to topical photoprotection to ensure optimum skin protection.
Our oral photoprotection products
1. Schalka S. et al. "Benefícios do uso de um composto contend extrato de polypodium leucotomos na reduçao dapigmentaçao e do eritema decorrentes da radiaçao ultraviolet" Surg Cosmet Dermatol 2014;6(4):344-8. ermatol.
2. Ou-Yang H. et Al. J Am Acad Dermatol 2012;67:1220-7 / Couteau C et Al Int J of Pharmaceutics 2012; 437:250-252
Latest from Communication Area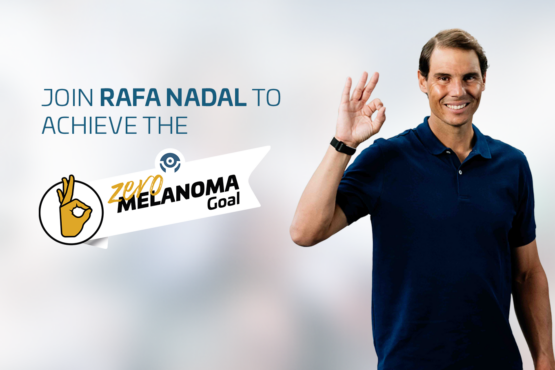 Cantabria Labs presents its new awareness campaign "Objective Zero Melanoma 2023", supported by its ambassadors Rafa Nadal and Sara Andrés, and...