Photoprotection for Children
Children's skin requires special care and protecting it is our responsibility. With HELIOCARE Pediatrics we offer advanced and wide spectrum photoprotection with easy-to-apply textures and convenient formats to meet the specific needs for maximum protection of children's skin.
Teaching our little ones the importance of protecting themselves from the sun and how to do so is the best way to prevent future damage.
Is children's skin different?
Yes, it is more vulnerable to the sun. It is thinner, the stratum corneum is 30% thinner, and children´s immune systems are not fully developed.
In addition, children do not know how to apply sunscreen correctly and damage that occur at an early age can have serious consequences later in life.
Latest from Communication Area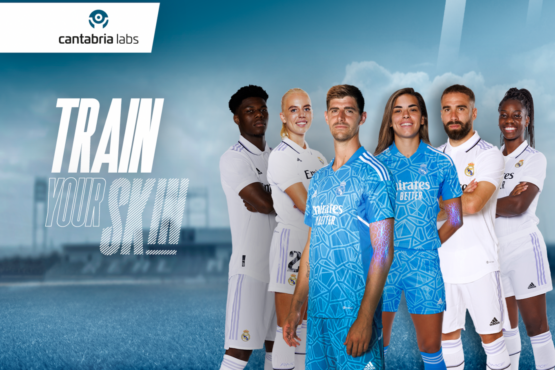 The Spanish pharmaceutical company Cantabria Labs, together with the Real Madrid Football Club, launches its #TrainYourSkin campaign, which aims to...