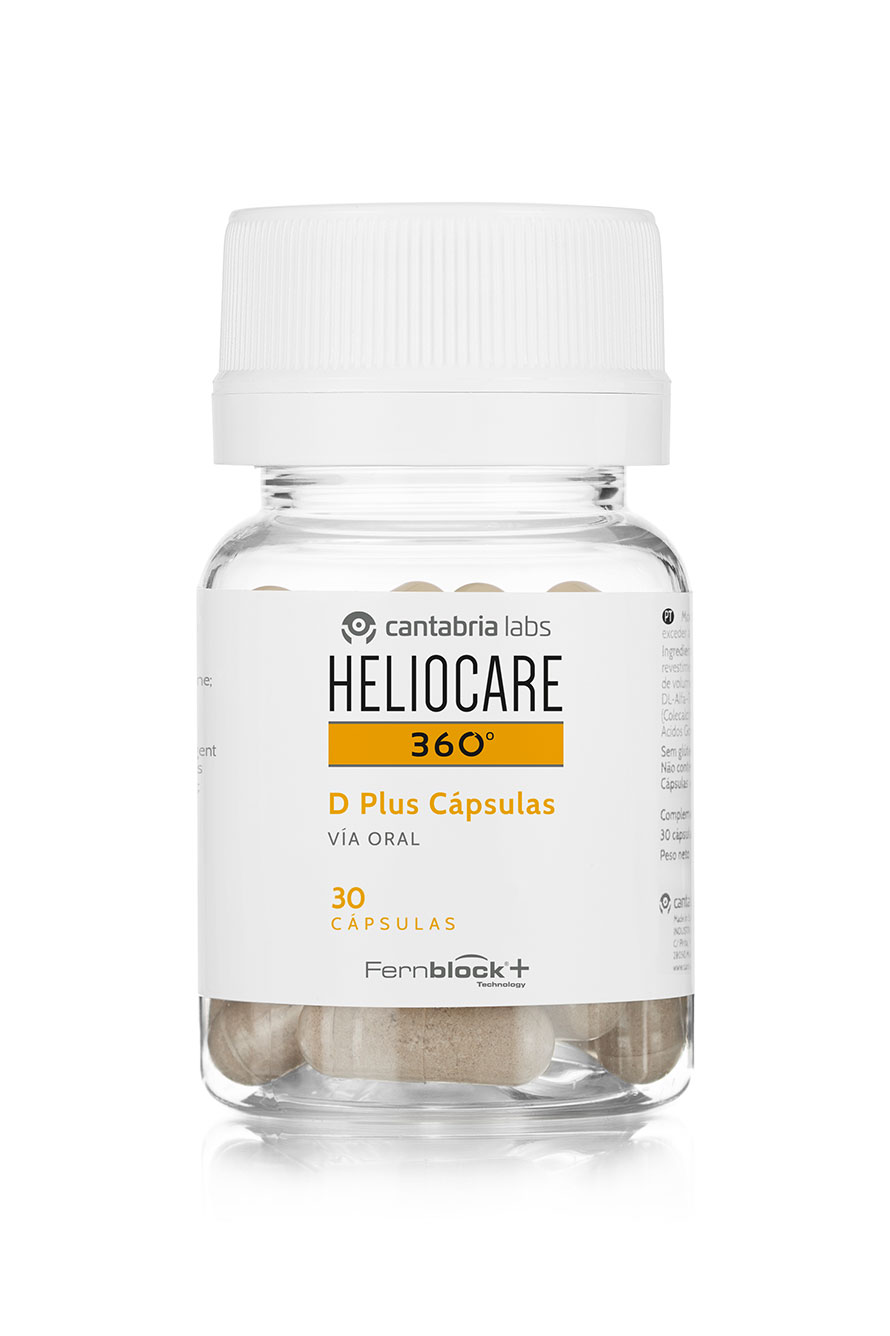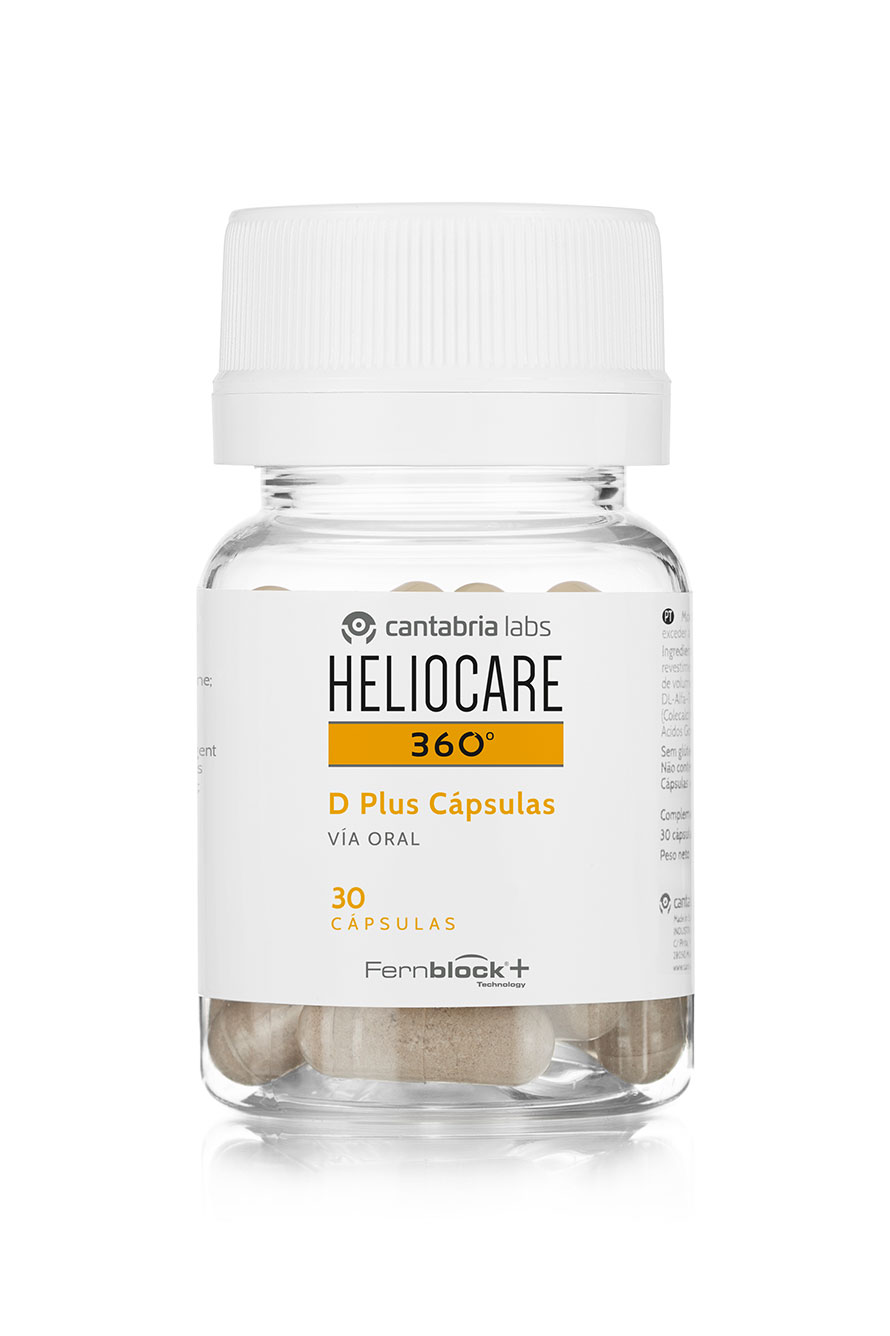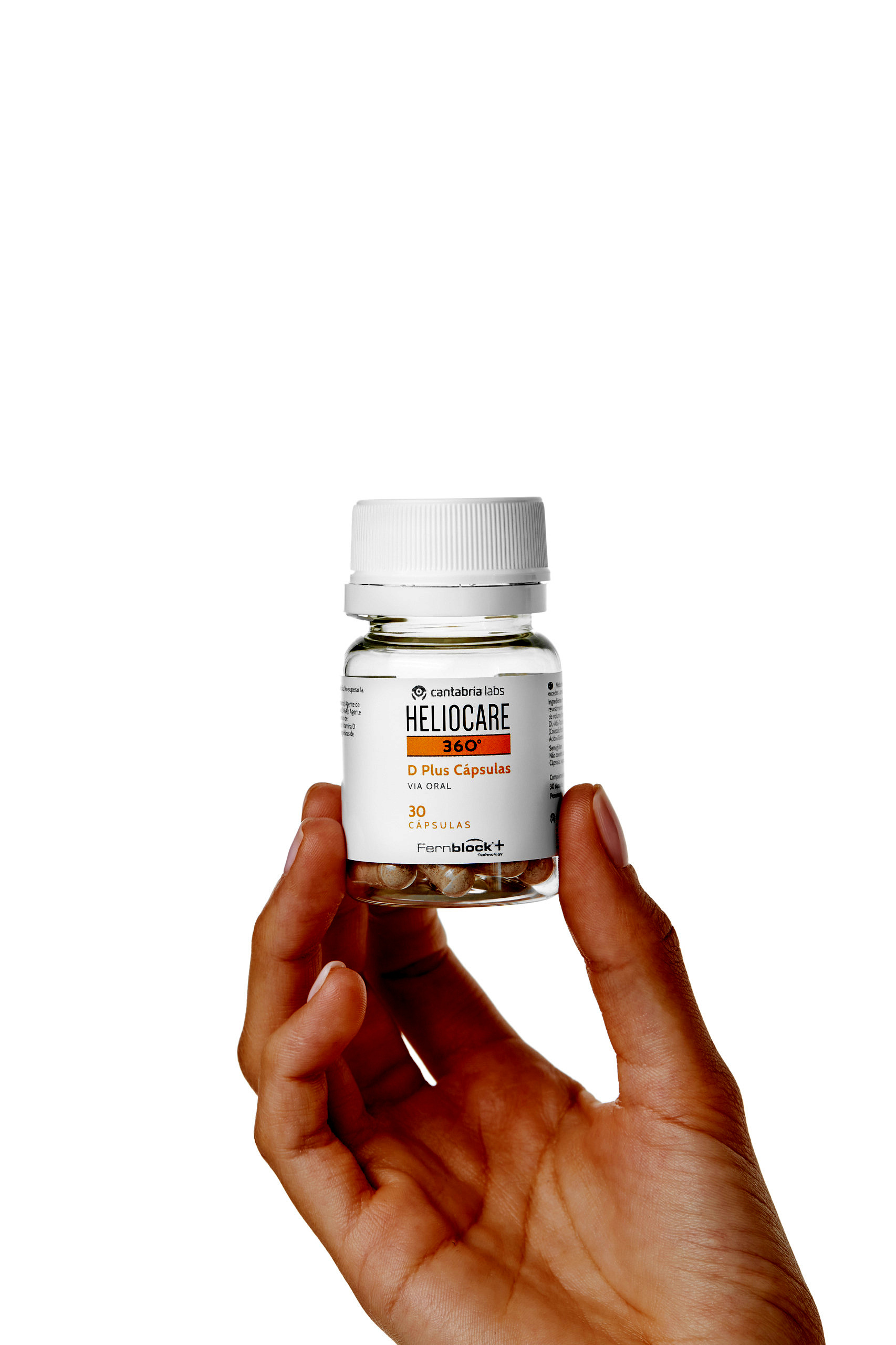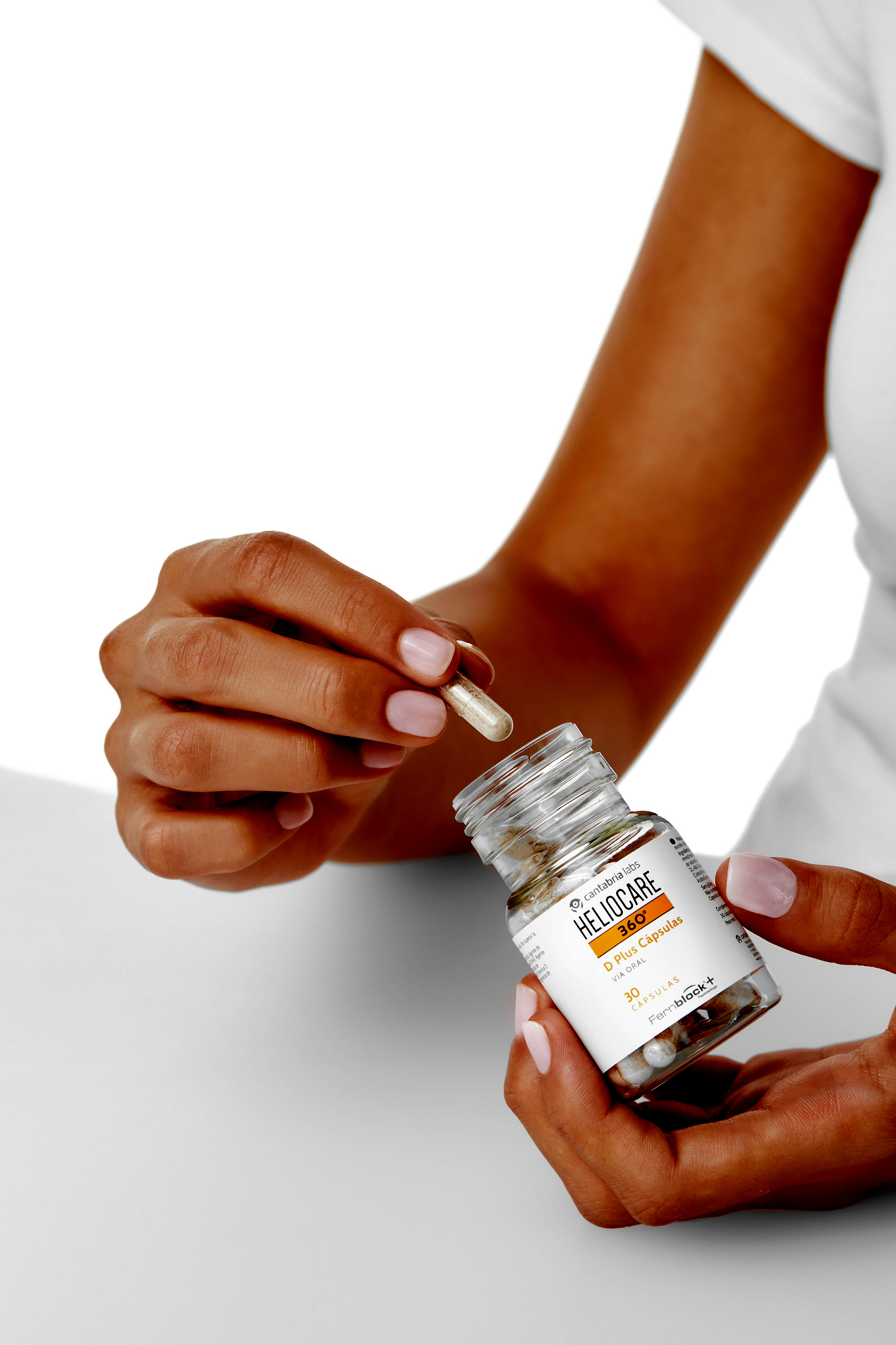 HELIOCARE 360º
D Plus Capsules
Photoprotection for periods of high sun intensity with vitamin D. Oral supplement.
Capsules with high content in Fernblock®+, which increases skin's resistance to the sun from the first intake, neutralizes and repairs sun damage. Combinate with topical photoprotection for a homogeneous and more complete protection. Its formula includes vitamins D and E, and niacinamide. Gluten-free.
Format: 30 capsules
Protection
Sun damage repair activity (Fernblock®+)
Anti-oxidant
Prevention of photoaging and sunspots
With Fernblock+, effective from the first administration
Gluten-free
Vegan capsule
All skin types with high sun exposure and those with skin disorders.
360 mg Fernblock®+
16 mg Niacinamide
5 µg Vitamin D
12 mg Vitamin E
Take 1 capsule daily before sun exposure. Do not exceed the recommended daily dose.
During sun exposure it is important to apply a suitable topical photoprotector. Food supplements should not be used as a substitute for a varied and balanced diet and a healthy lifestyle. Keep out of reach of young children. Store in a dry place away from light and heat.
Latest from Communication Area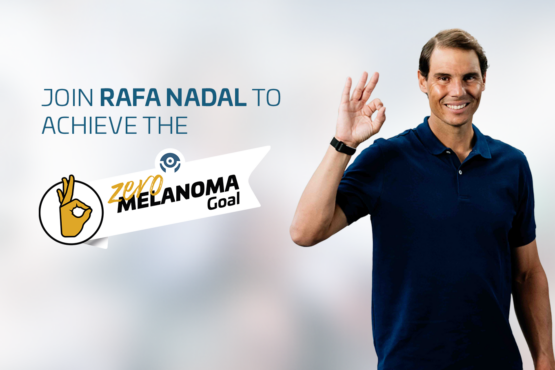 Cantabria Labs presents its new awareness campaign "Objective Zero Melanoma 2023", supported by its ambassadors Rafa Nadal and Sara Andrés, and...