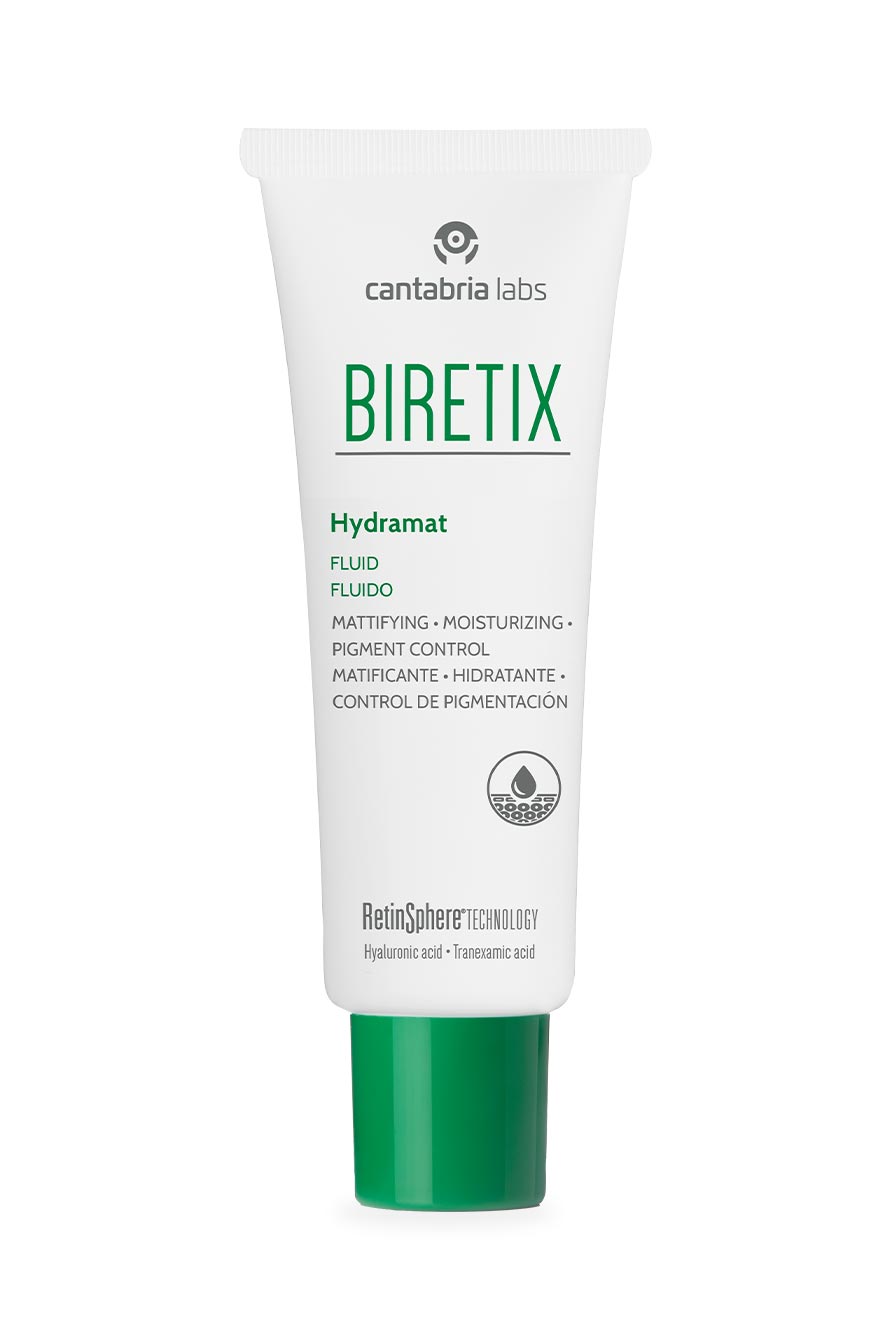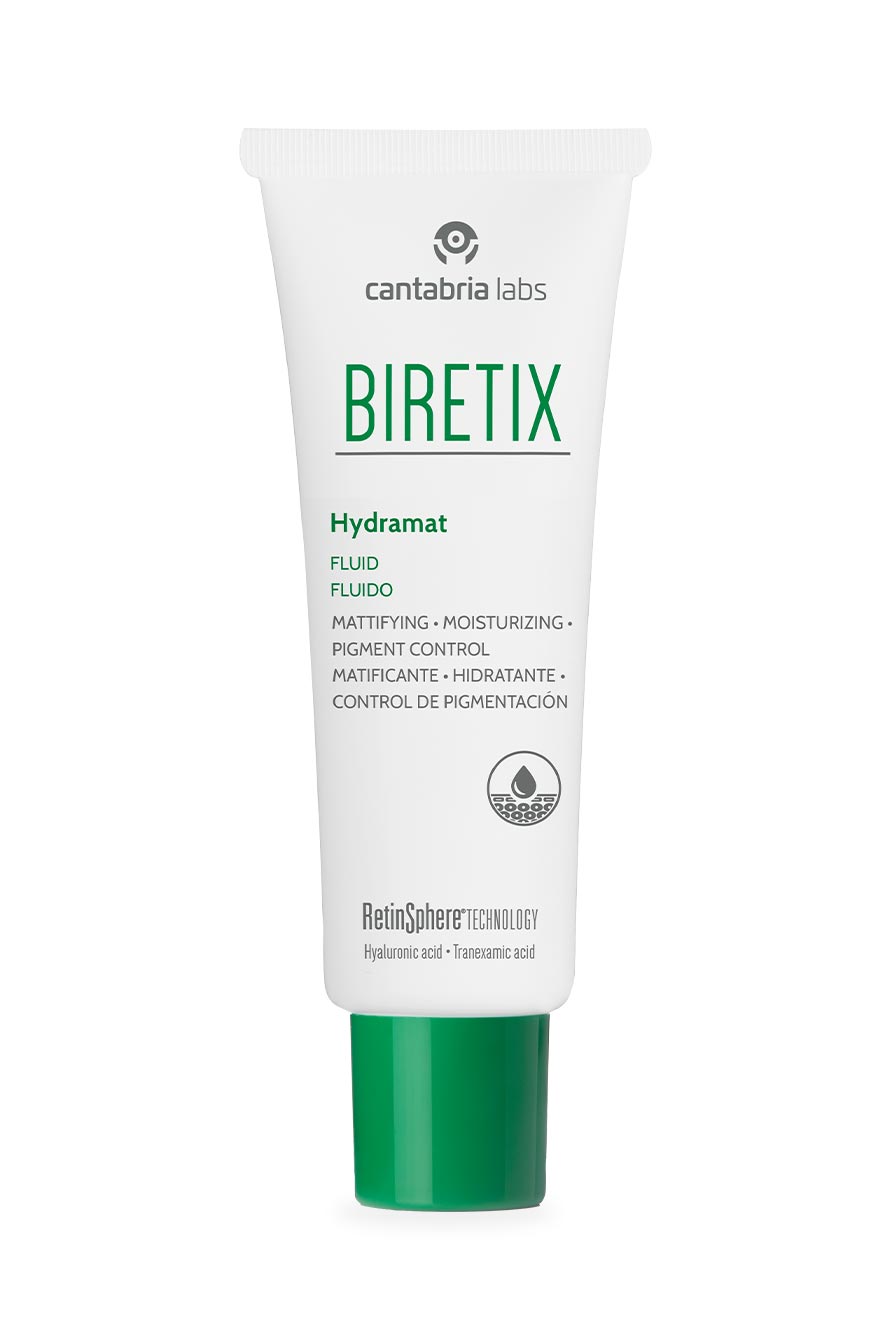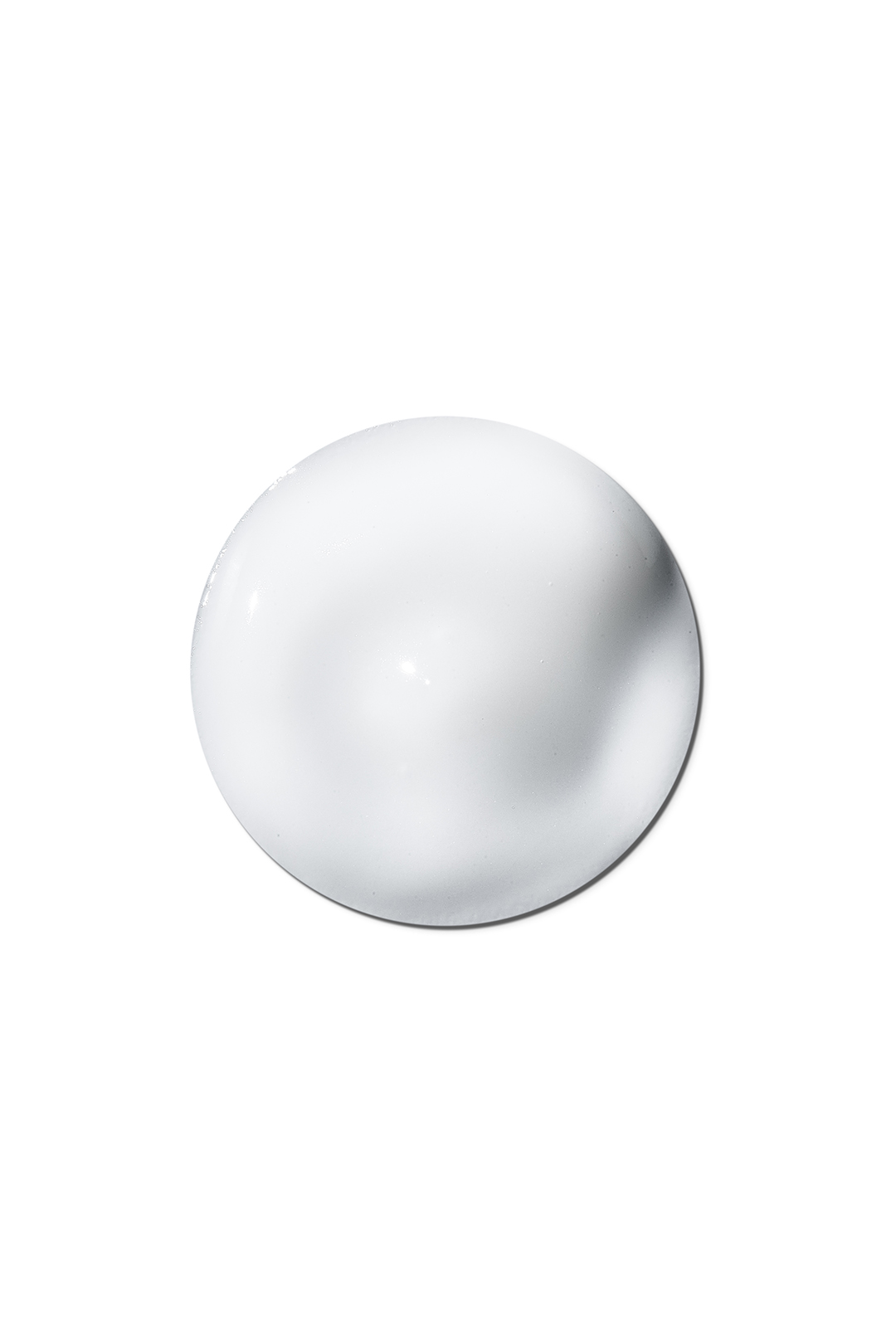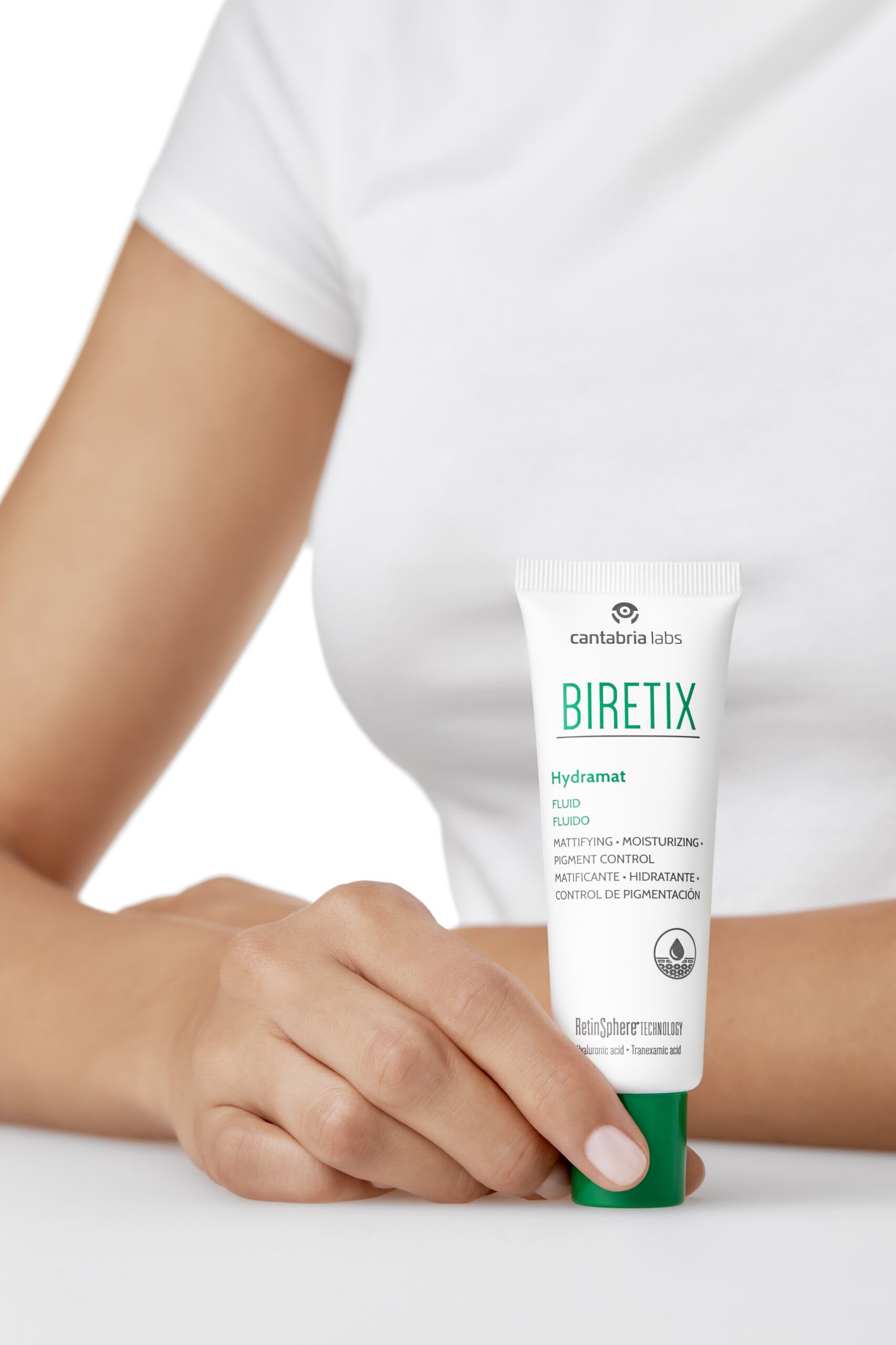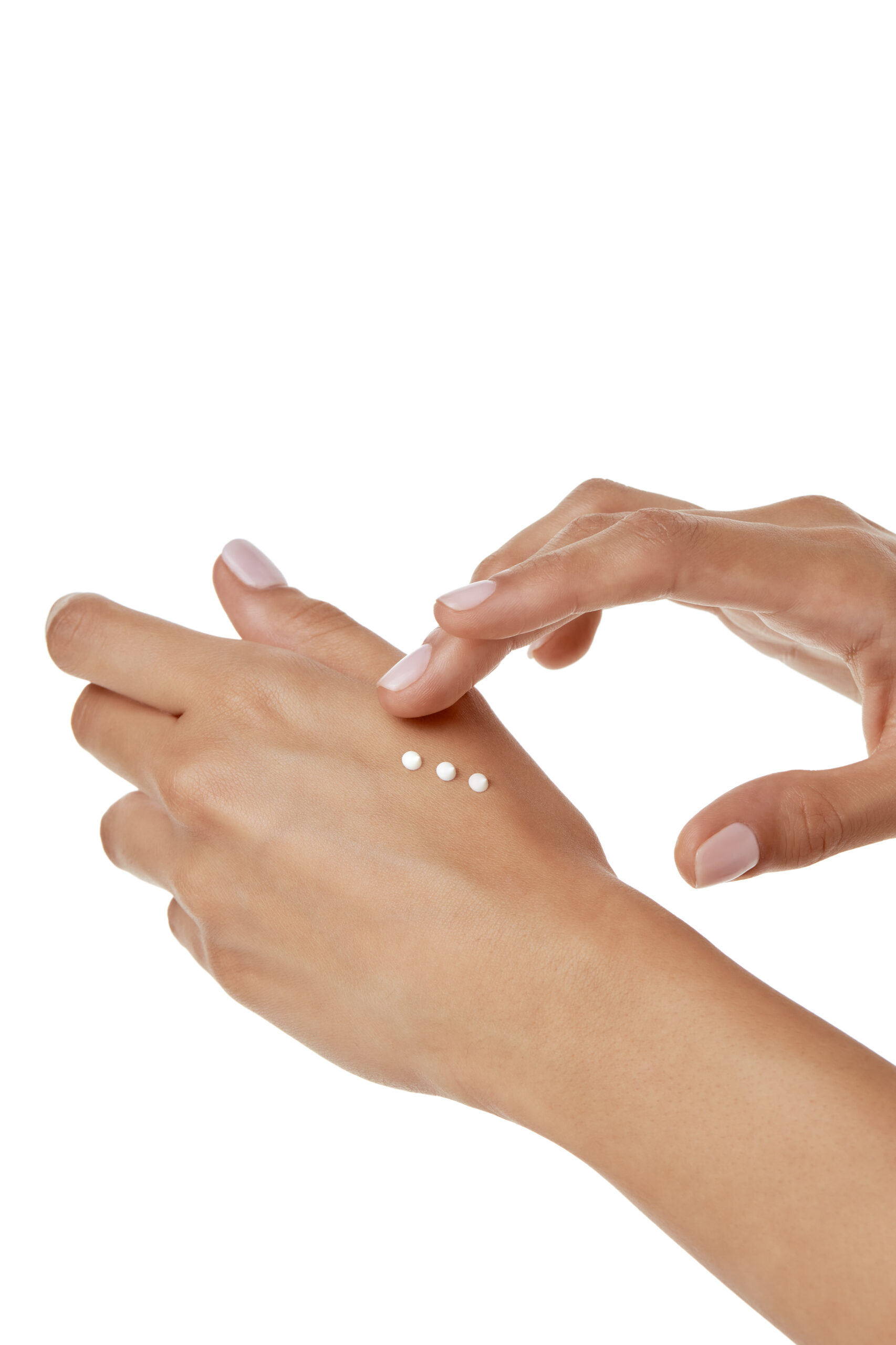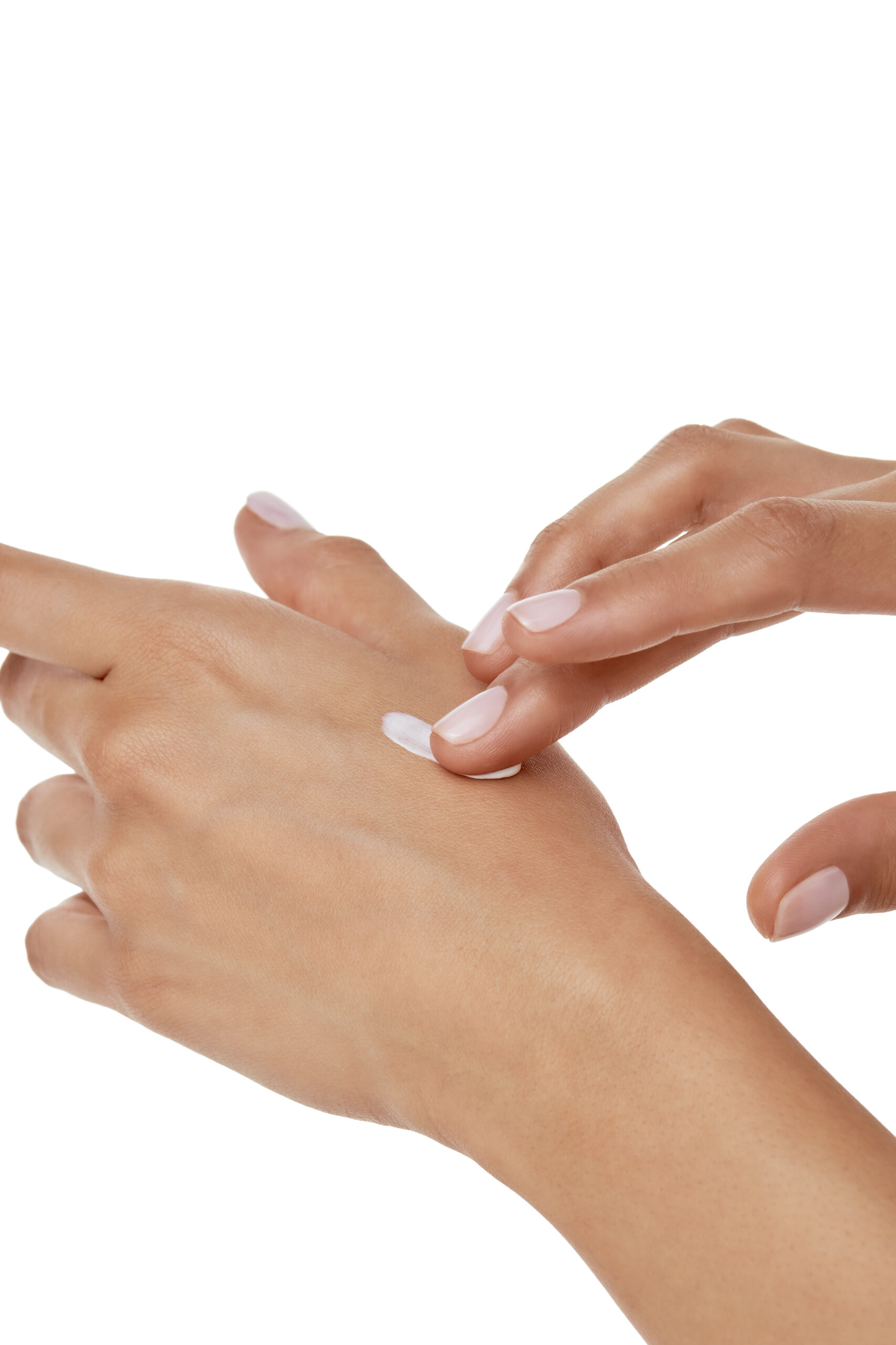 BIRETIX
Hydramat
Moiturizing. Mattifying. Pigment Control
Light, fast-absorbing fluid for the daily care of oily skin with imperfections.
Its exclusive combination of sebum-regulating and mattifying active ingredients helps reduce excess sebum and shine, while its hydrating complex quickly and durably restores the the skin barrier. RetinSphere® Technology provides a mild keratolytic action that helps renew the skin and together with tranexamic acid, reduce post-inflammatory hyperpigmentation.
Format: tube 50 ml
Mattifying
Moiturizing
Pigment Control
Non Comedogenic
Tested under dermatological and ophthalmological control
Tested on sensitive skin.
Light fluid for acne-prone skin with hydrating, soothing, sebum-regulating and mattifying activity. It also reduces hyperpigmentation and inflammation.
RetinSphere® Technology
Long-lasting ultra-hydrating system with cross-linked hyaluronic acid
Complejo Sebum-regulating Complex: Niacinamida+ Zinc
Sistema Mattiying System: Silica microparticles and absorbent and mattifying powders
Tranexamic Acid
Shake before use. Apply sufficient quantity once or more frequently per day as needed, evenly on clean skin by gently massaging until completely absorbed.
External use.
Avoid direct contact with the eyes and mucous membranes. If this occurs, rinse with water.
A change in color does not affect the efficacy and tolerance of the formula. Store at a temperature below 30ºC.