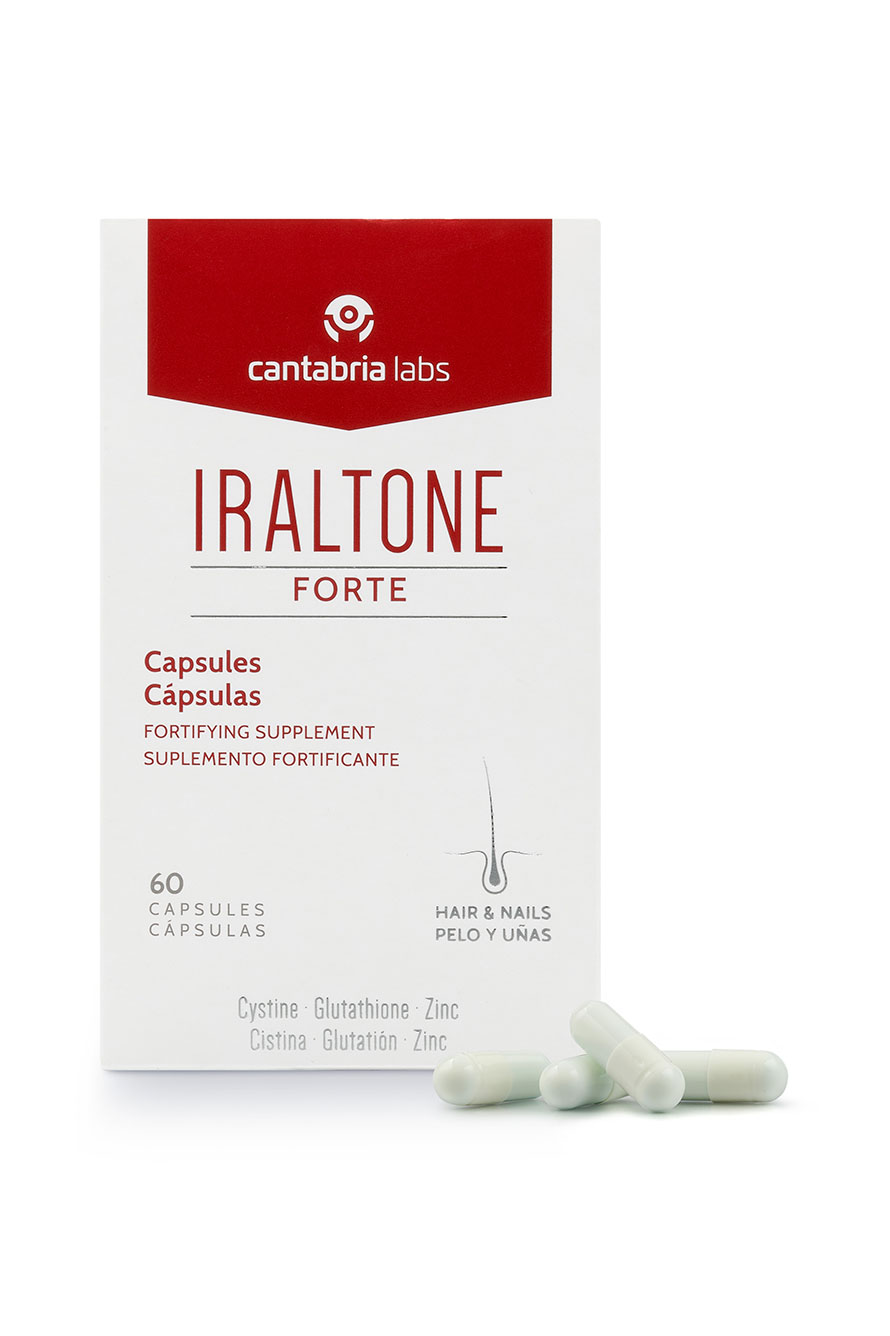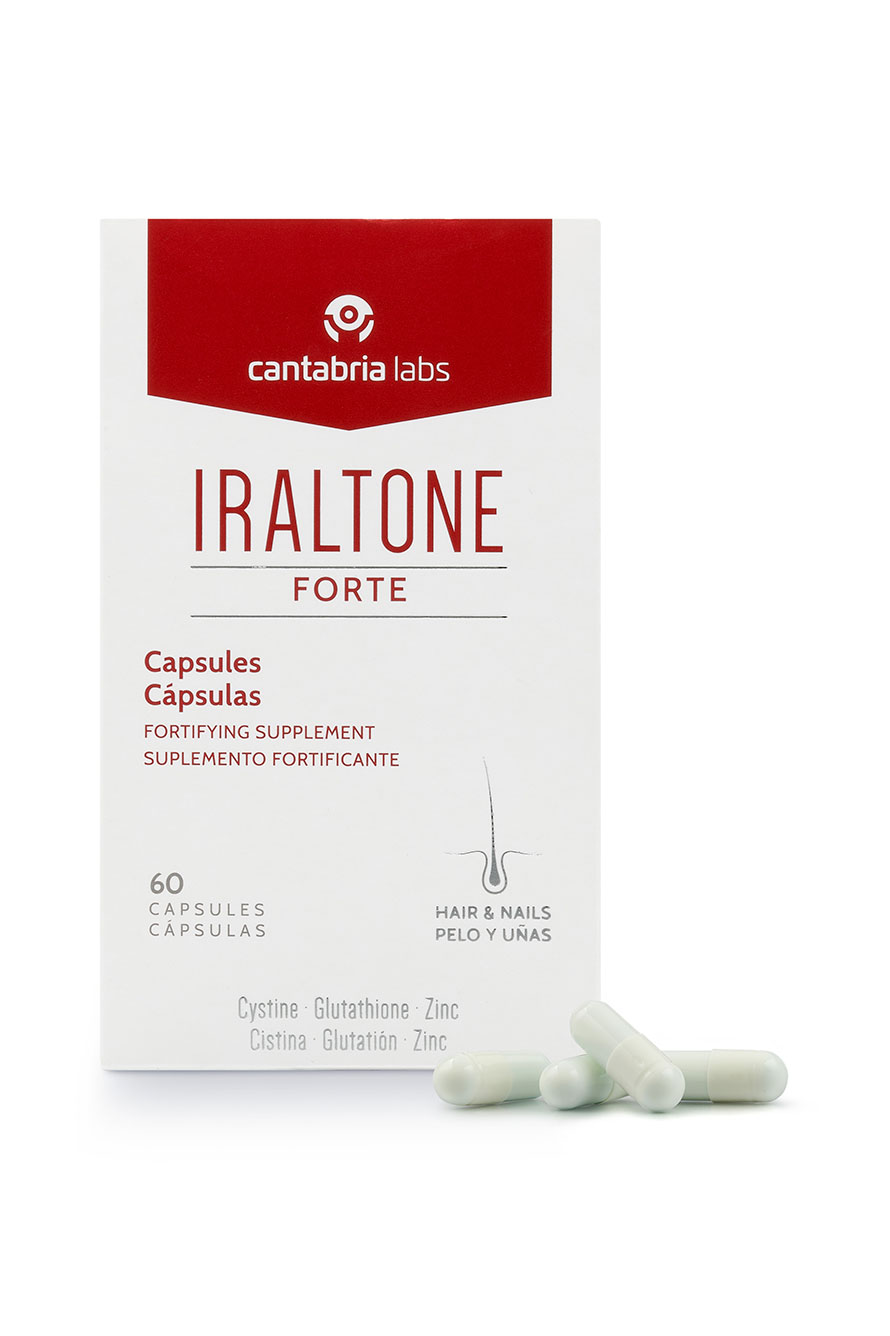 IRALTONE
FORTE Capsules
Managing acute or seasonal hair loss
Food supplement that has been formulated to manage acute hair loss and strengthen hair and nails. Thanks to the combination of L-Cystine, glutathione, vitamins B5 and B6, copper and zinc that helps maintain hair and nails. Vitamin B6 is involved in the cysteine synthesis, the constituent amino acid of hair and nail keratin.
Gluten-free.
Format: 60 hard capsules.
Strengthens weakened hair and nails
Gluten-free
Indicated for acute or seasonal capillary loss.
Weakened, thin, brittle and dull hair.
Weakened and brittle nails.
Weight loss diets or poor eating habits that may affect hair.
Supplement to hair loss treatments
L-Cystine
L-Glutathione
Zinc
Copper
Group B vitamins
Take one capsule a day, preferably in the morning with a glass of water.
Do not exceed the recommended daily dose.
Not recommended for pregnant or breastfeeding women.
Food supplements should not be used as a substitute for a varied and balanced diet and a healthy lifestyle.
Keep out of reach of young children. Keep tightly sealed in a cool, dry place.