Rafa Nadal and the three steps to fighting melanoma
For World Melanoma Day, Cantabria Labs is once again promoting an "ok" and healthy lifestyle in the sun    
To mark World Melanoma Day, Cantabria Labs has relaunched its "Give your all for what matters, protect yourself from the sun" campaign, where athlete Rafa Nadal outlines the three main steps in ensuring a healthy lifestyle in the sun.
Even though an ever-increasing number of Spaniards are aware of the dangers of exposure to solar radiation and have taken steps to improve their outdoor habits1, there is still a lot of work to be done to raise awareness: skin cancer is the most common type of cancer and the incidence of melanoma (the most serious kind, not because it is the most common, but because it is the most deadly) is increasing faster than any other.
With simple hand gestures, Nadal invites  us to learn about and memorise the three keys to being "ok" while out in the sun. Using the  universally-recognised gestures, he communicates the essential tips on how to give your all for #whatmatters: protect and repair your skin, combine oral photoprotection with sunscreen , and check your moles and visit your dermatologist.
Protect and repair your skin
To prevent skin cancer in general, and more specifically melanoma, dermatologists recommend a set of measures that include wearing sunglasses and a hat; using high-SPF sunscreen that doesn't just protect, but also repairs sun damage; reapplying sunscreen every two hours; boosting sunscreen with oral photoprotection; and avoiding sun exposure in the middle of the day as much as possible. And this applies all year round, not just in the summer.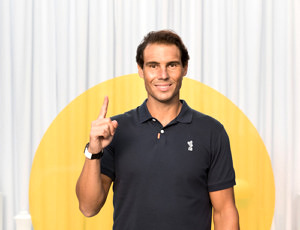 Oral photoprotection and  sunscreen
As mentioned above, it is important to use a broad-spectrum sunscreen that protects against the four types of radiation (UVB, UVA, VISIBLE and INFRARED) and includes antioxidants and repair  ingredients that help neutralise free radicals and repair sun damage. But to achieve  complete protection, it's also necessary to combine sunscreen with oral photoprotection, as studies show that most people do not apply enough product, forget certain body parts, and do not reapply as often as necessary.
Cantabria Labs was a pioneer in the discovery of oral photoprotection over 25 years ago with  Fernblock® technology. The efficacy of  HELIOCARE® Oral capsules has been demonstrated in  over 60 studies published in high-impact scientific and medical journals with more than 1,200 patients.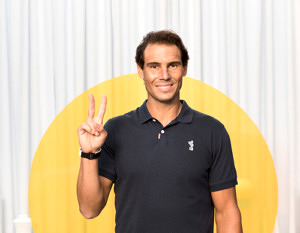 Check your moles and visit your dermatologist
According to dermatologist Lourdes Navarro, the best way to significantly lower the melanoma mortality rate is early diagnosis through self-examination to detect if any moles have changed in shape, size or colour and to visit the dermatologist at least once a year.
For this  reason, Rafa Nadal recommends that we check our skin every once in a while (making it a habit to check yourself once a month would be ideal!) to prevent any scares or future bad news. A quick check of the skin on the entire body shouldn't take more than a few minutes, which is enough for a person who is familiar with their own body to detect any significant changes.
The ABCDE rule, recommended by experts as the key to early detection of this disease, suggests having a look at our moles to check whether they present Asymmetry or irregular Borders, are evenly Coloured, are more than 6 mm in Diameter, or are Evolving and changing in shape, colour, size or symptoms.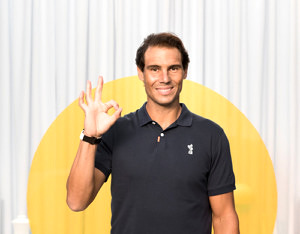 Give your all for #whatmatters
Every year, Cantabria Labs works to spread its awareness campaign for a healthy lifestyle in the sun. To do this, it collaborates with Rafa Nadal to help achieve its  goal of improving peoples' quality of life. Various entities and foundations also join Rafa Nadal each year in sharing our HELIOCARE tips and recommendations,  placing the focus on #whatmatters. The Copa del Rey MAPFRE regatta, the Rafa Nadal Academy by Movistar, and the Madrid Tennis Federation are some of the organisations involved in promoting these three important steps.