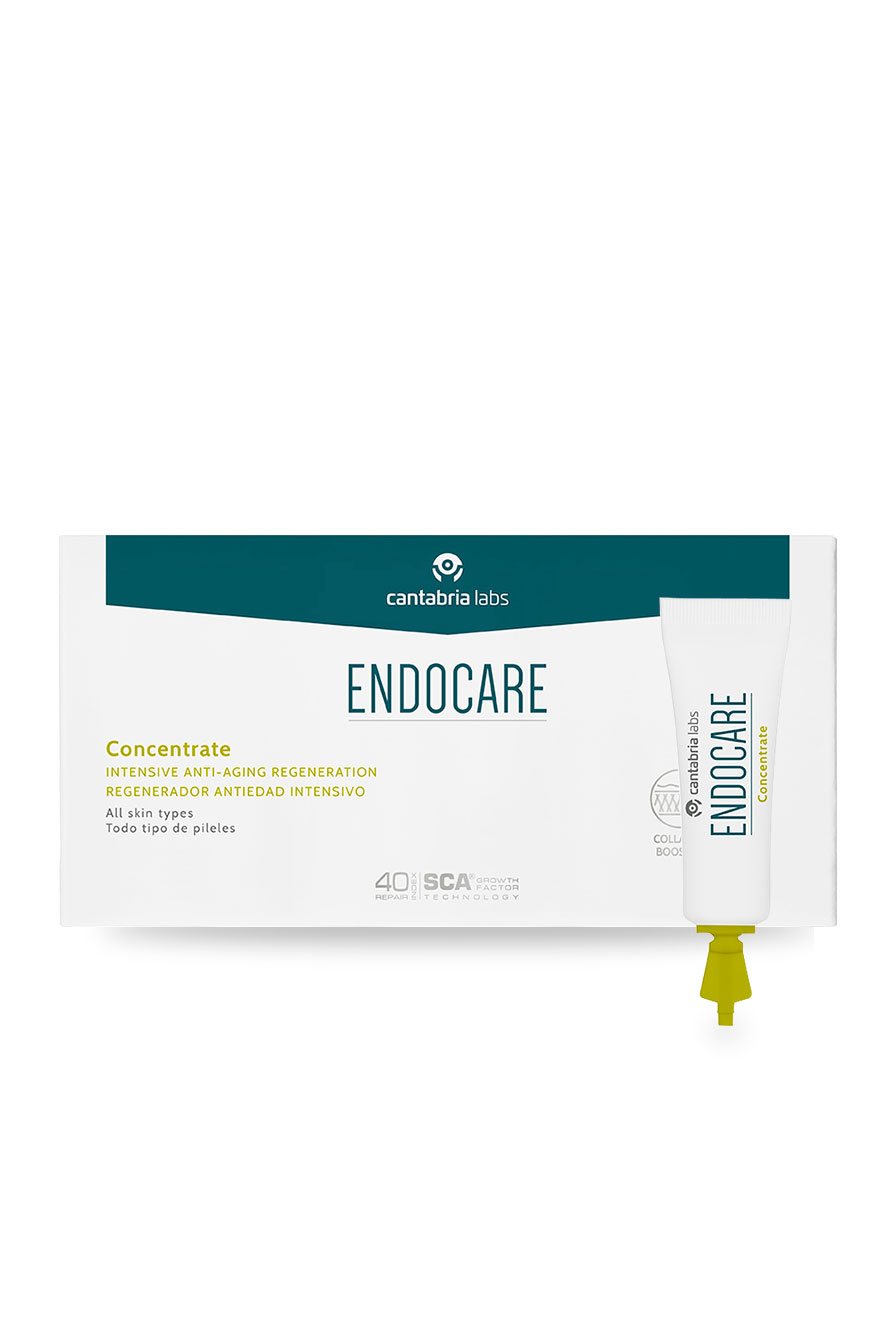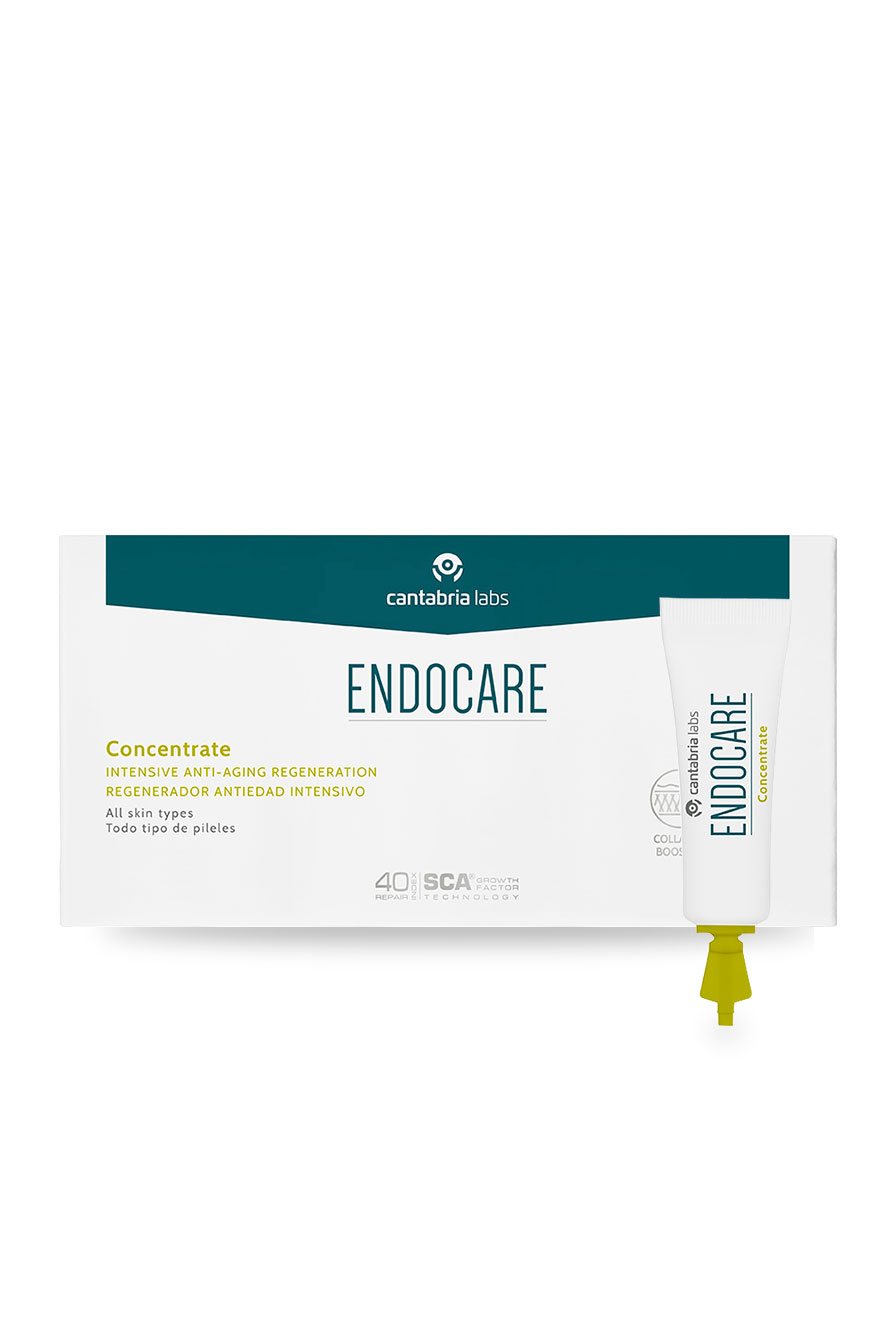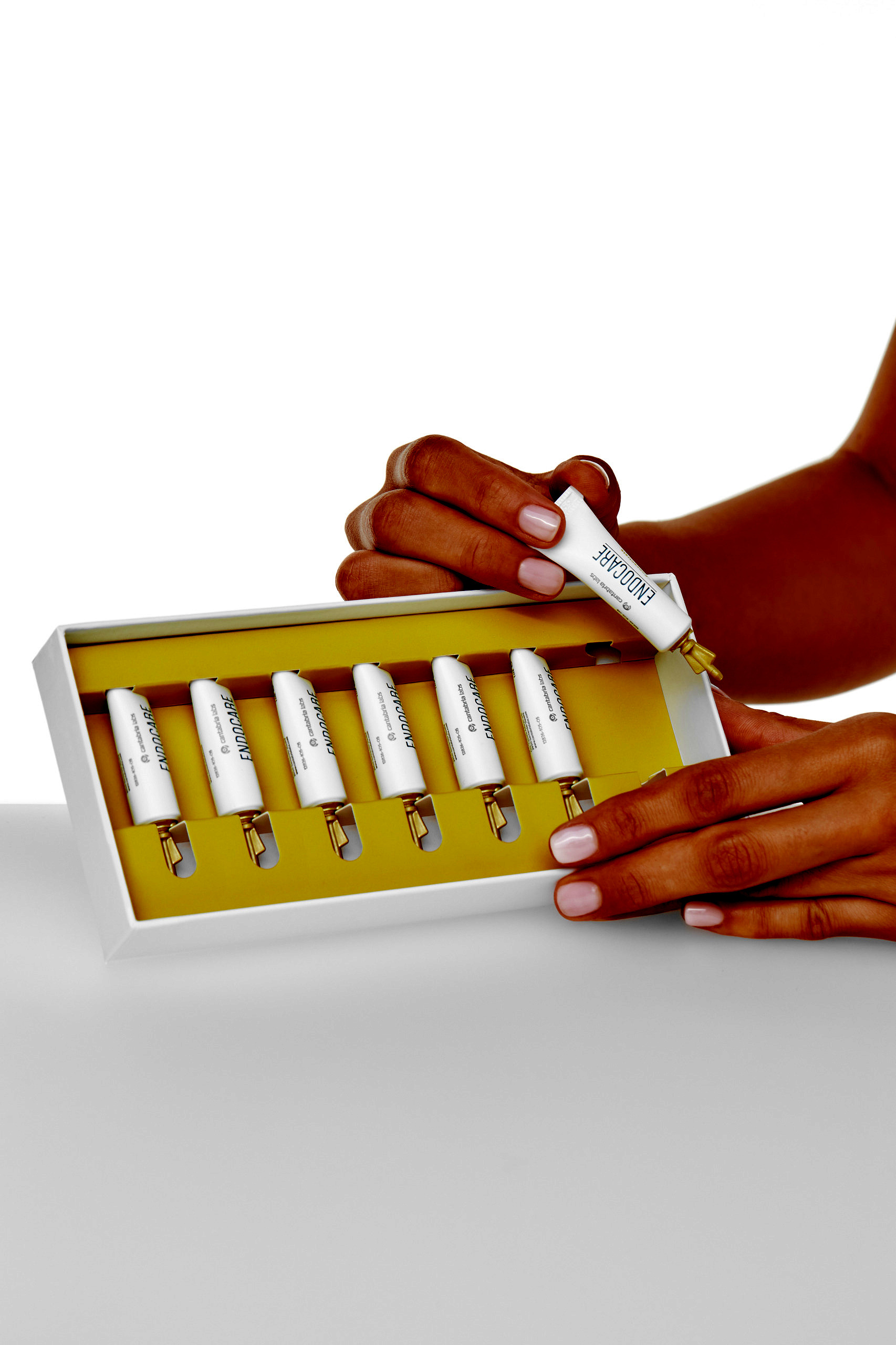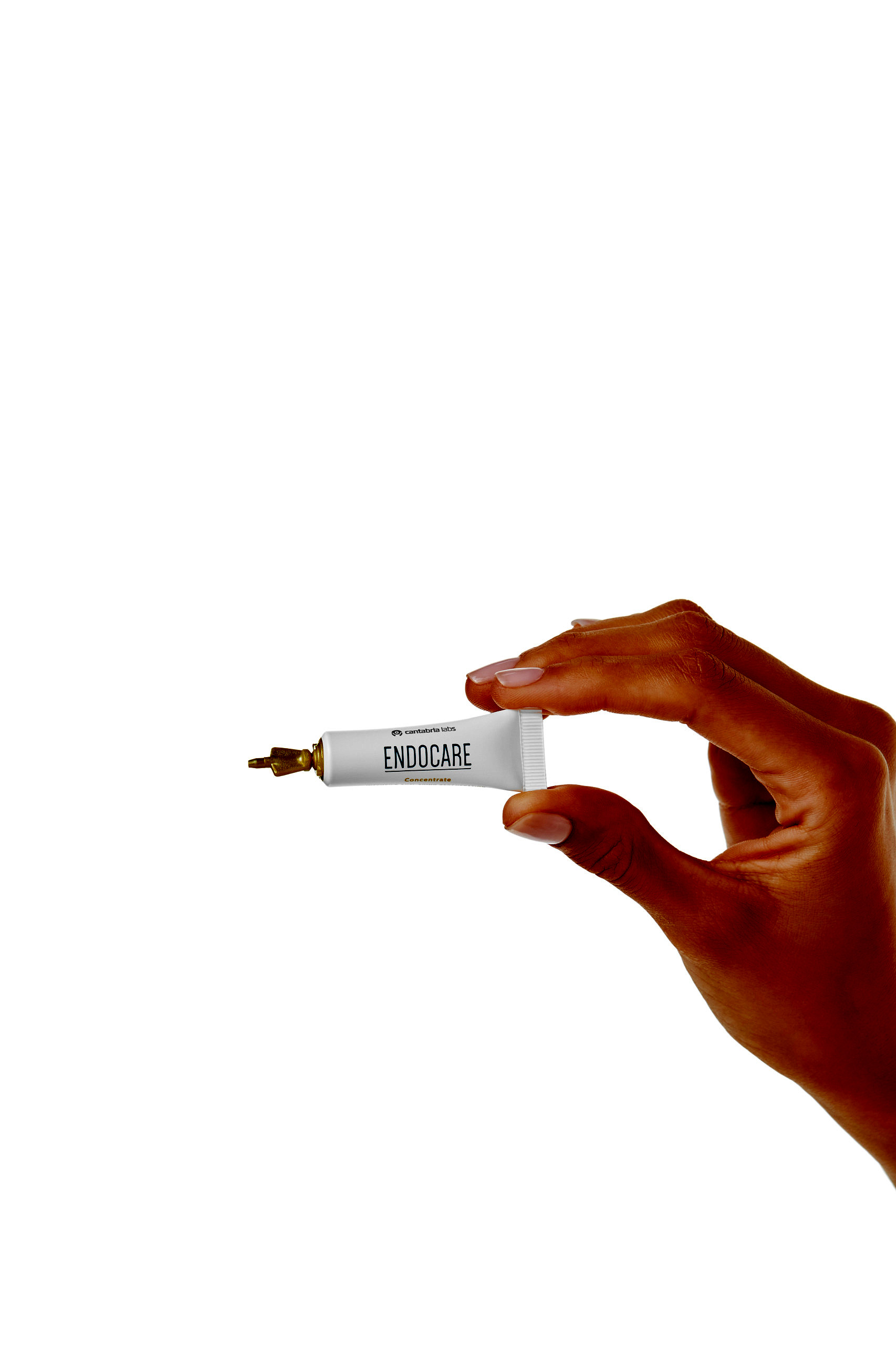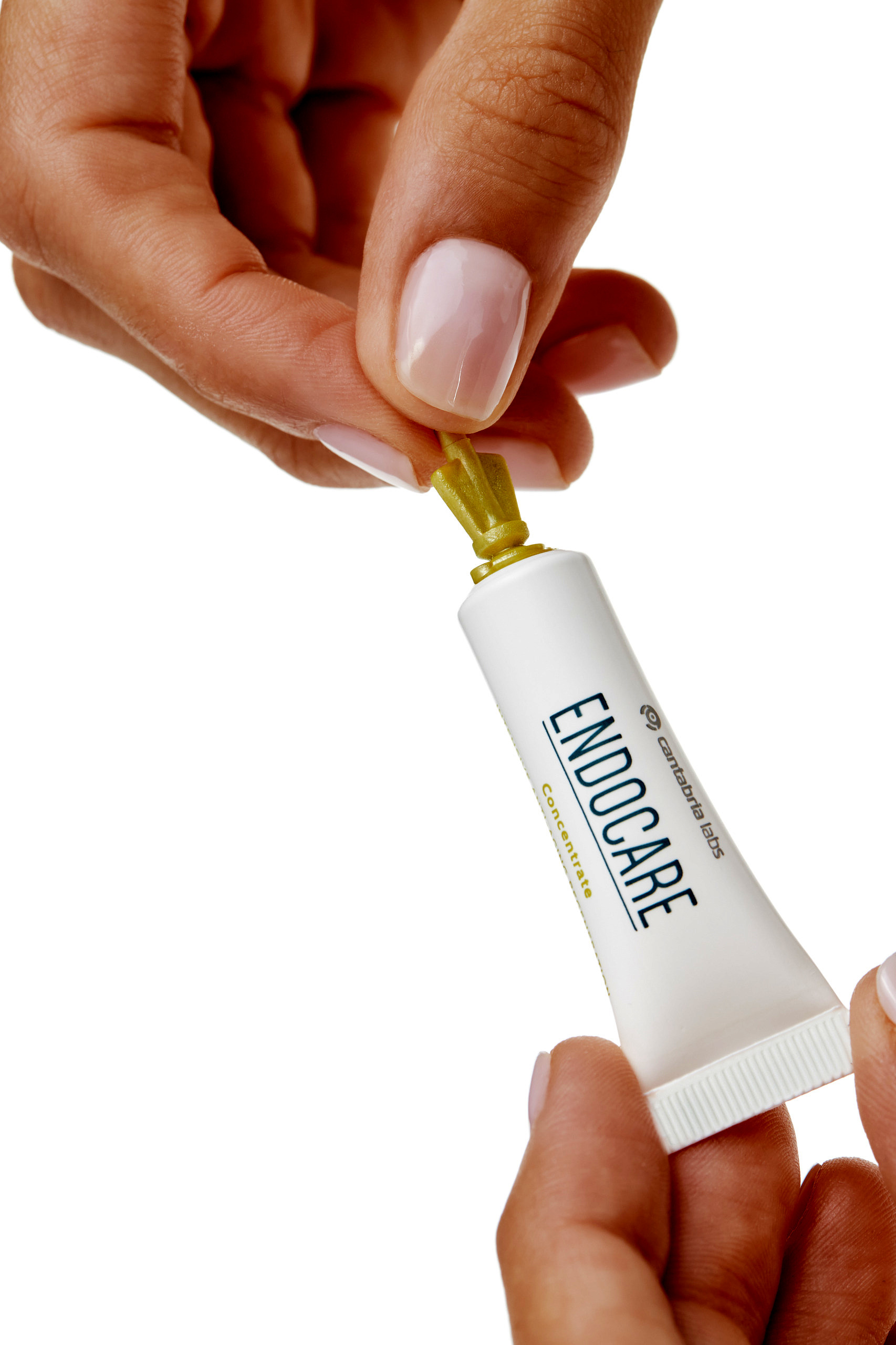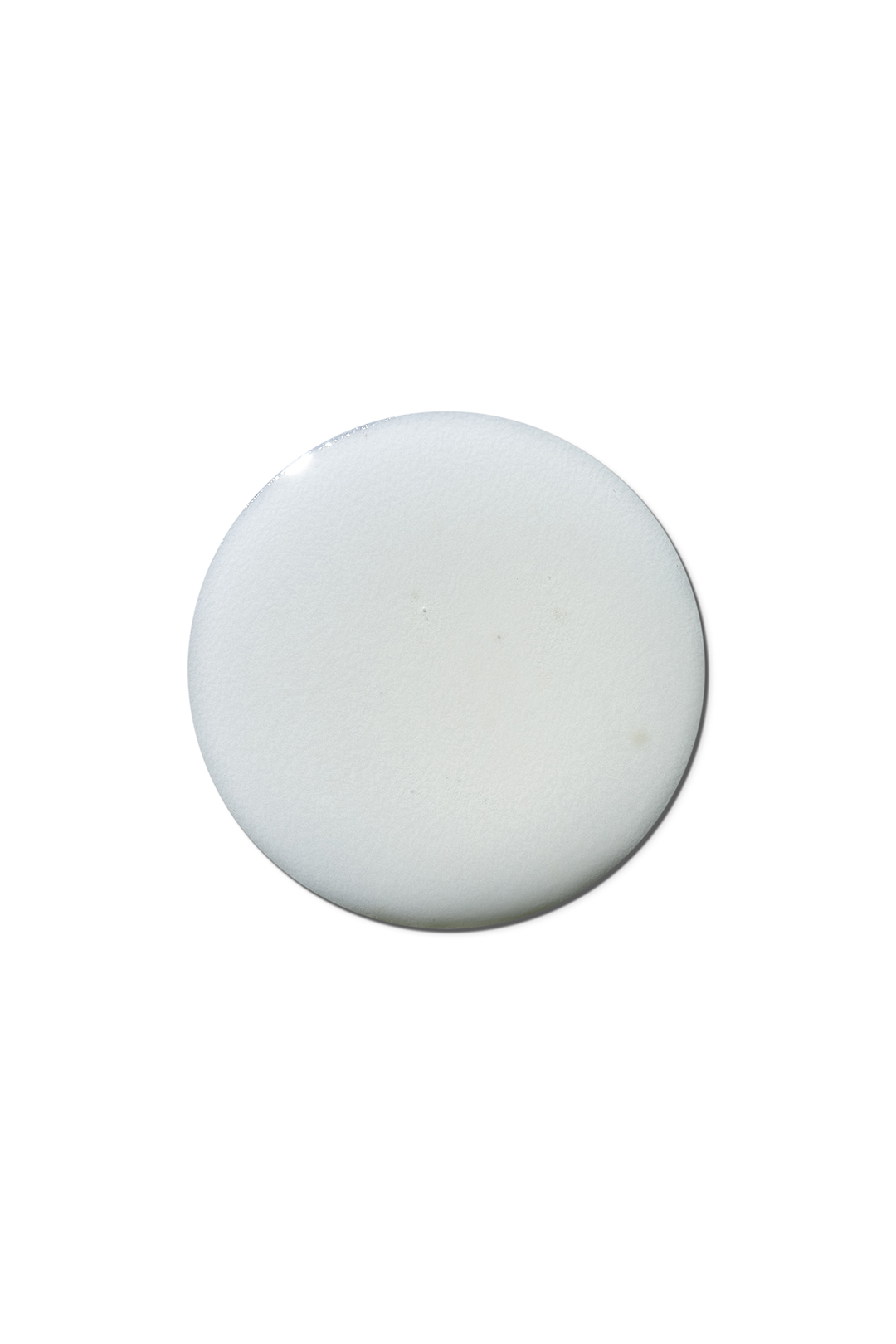 ENDOCARE ESSENTIAL
Concentrate
Firming and renewing
Intensive treatment ampoules to fight visible signs of aging. Its high concentration of active ingredients helps to renew collagen, elastin and hyaluronic acid, essential components of the dermal support structure.
Skin becomes softer, smoother and firmer and wrinkles and fine lines are reduced. In addition, the presence of vitamins C and E helps protect against structural damage caused by oxidative stress.
Format: 1 ml * 7
Intensive regenerator
Non-comedogenic
Tested under dermatological and ophthalmological control
Intensive treatment that helps combat the visible signs of aging. Intense regenerative activity also makes it ideal for use after dermocosmetic procedures. All skin types.
SCA® Growth Factor Technology
Vitamin C
Vitamin E
Hydrosystems (Hygroplex and Pentavitin)
Apply the contents of the single dose to cleansed skin on the face and neck. Intensive treatment: Apply one single dose a day, preferably at night, for one week. Flash treatment: Apply a single dose before makeup.
External use. In the ingest. Shake before use. Store at a temperature below 40ºC.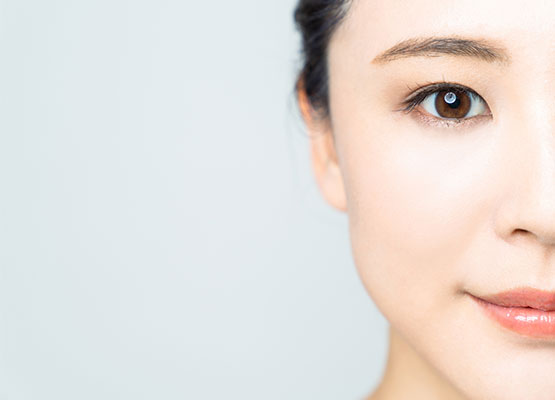 High regenerating potency for triple efficacy after ablative fractional laser
The application of a cosmetic regimen formulated with SCA Growth Factor Technology 40% such as Endocare Concentrate, immediately after laser procedures such as non-ablative and CO2 ablative fractional laser, and during the following days, can accelerate cutaneous healing after the damage caused by the laser, significantly decrease the side effects associated and enhance procedure outcomes, making it a valuable tool for skin care specialists. SCA 40 should be used following laser dermoaesthetic procedures to ensure maximum patient compliance and satisfaction.
1. Vitale M, Perez-Davo A, Zhihao C, Nobile V, Truchuelo MT. Evaluation of the Efficacy of a New Intensive Antiaging Treatment Based on the Combination of the Secretion of Cryptomphalus aspersa, Vitamin C and Proteoglycans. J Clin Cosmet Dermatol. 2018