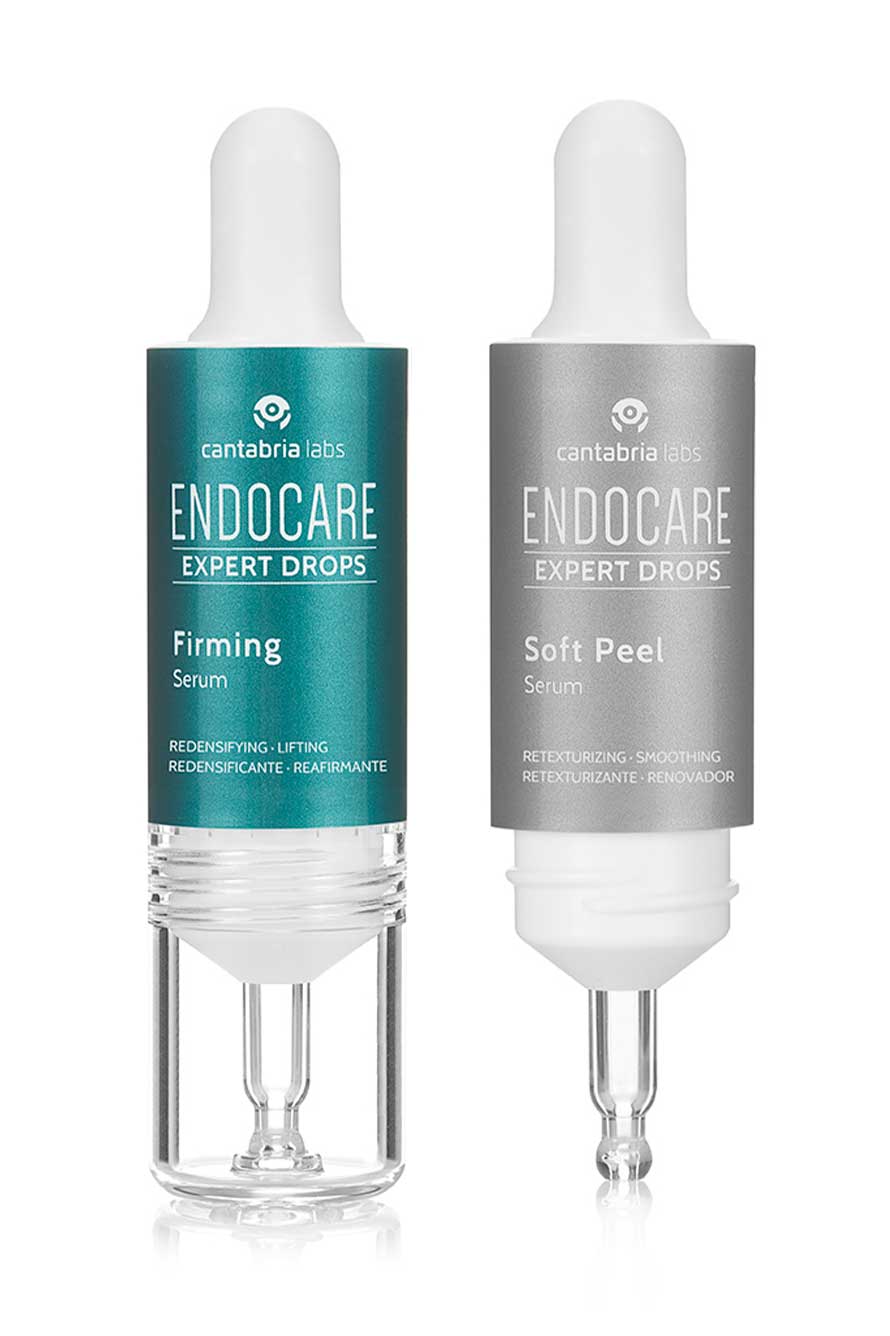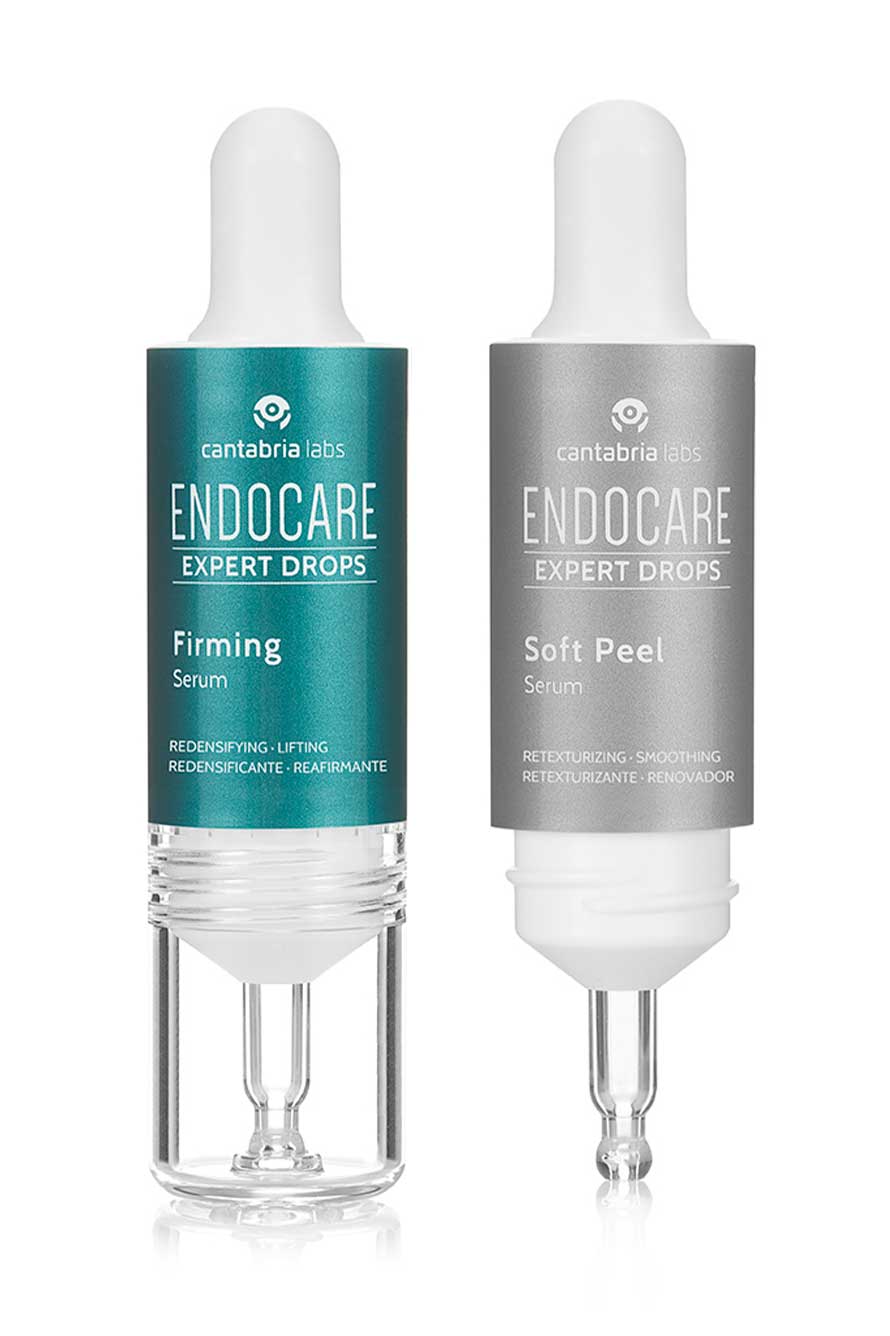 ENDOCARE EXPERT DROPS
Firming Protocol
Redensifying, lifting. Retexturising, renewal.
Day and night protocol for daily use with a serum texture and a combination of active ingredients and patented technologies from Cantabria Labs for firmer and smoother skin.
ENDOCARE EXPERT DROPS Firming Serum Redensifying Lifting. Day treatment with a combination of SCA® and Collagen Boost Complex active ingredients that regenerate and reaffirm the skin in depth, providing juiciness and smoothness. For firmer and smoother skin.
ENDOCARE EXPERT DROPS Soft Peel Serum Retexturizing Smoothing. Night treatment formulated with retinol and a synergy of active ingredients that constitute a double chemical and enzymatic peeling that works by promoting cell renewal. For a more even skin texture, reduce wrinkles and improve skin tone.
Format: EXPERT DROPS Firming: 1 x 10 ml. EXPERT DROPS Soft Peel: 1 x 10 ml
Redensifying
Lifting
Anti-pollution
Retexturizing
Renewal
All skin types
Non comedogenic
Tested under dermatological and ophtalmological control
Daily day and night anti-aging treatment for moderate signs of skin aging such as lack of firmness, wrinkles and expression lines.
Skin that suffers from lack of elasticity and density or with uneven texture.
FIRMING: SCA®, Collagen Boost, EDAFENCE®
SOFT PEEL: Retinol, Bakuchiol, Enzymatic Peeling, Niacinamide, Vitamin B5
Apply Firming in the morning and Soft Peel at night to clean, dry.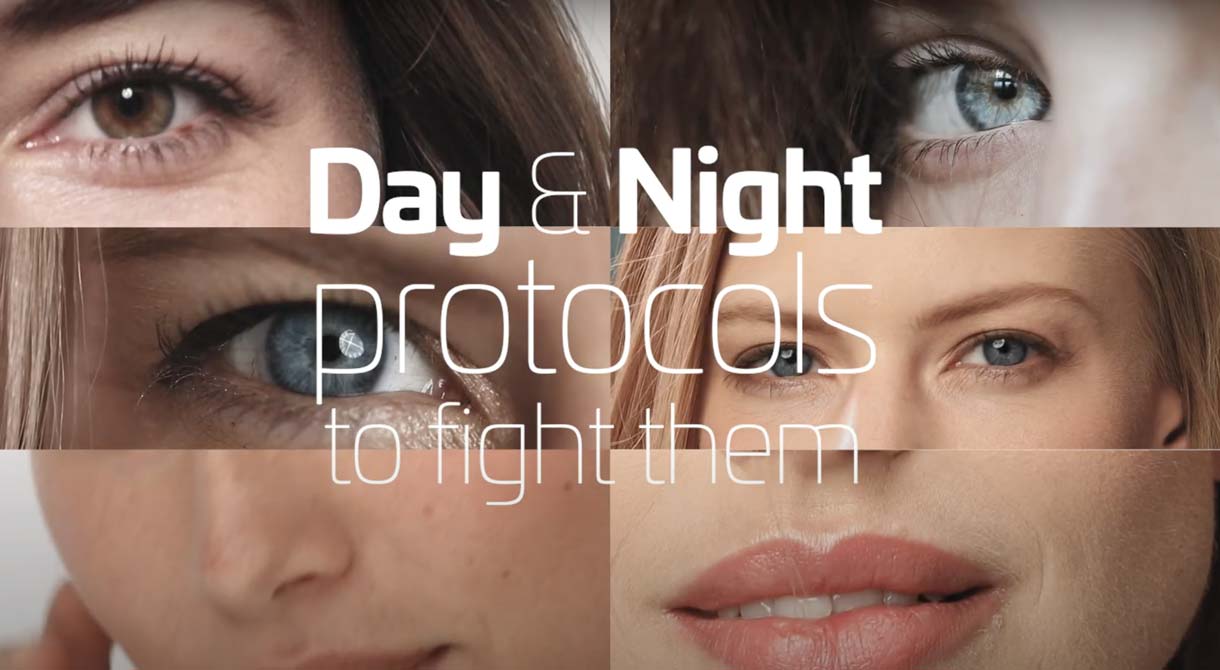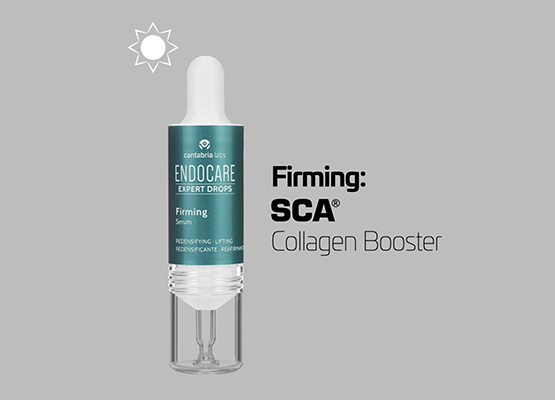 Firming Ingredients
SCA® Growth Factor Technology (20%): exclusive Cantabria Labs technology with regenerating and antioxidant activity to improve visible signs of skin aging.
Collagen Boost Complex: combination of Actifcol® and firming peptides for a lifting, firming effect.
EDAFENCE® (1%): Exclusive Cantabria Labs technology that protects skin against aggressive environmental factors such as pollution, tobacco smoke, free radicals, blue light and ozone, and helps improve barrier function.
Soft Peel Ingredients
Retinol: Ingredient that increases cell renewal, protects against collagen degradation, improves skin texture and tone.
Bakuchiol: Active ingredient of natural origin with retinol-like activity that promotes retinol photo-stability by acting in synergy.
Enzymatic peeling: Complexes of enzymes which act in a double way to accelerate cell renewal.
Pomegranate extract: natural extract that contains high levels of Vitamin C and elagic acid antioxidants to prevent and repair free radical damage.
Niacinamide: Multi-functional active ingredient that strengthens the skin barrier and improves retinol tolerance.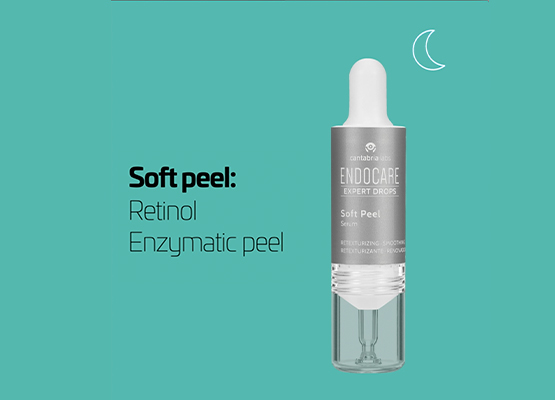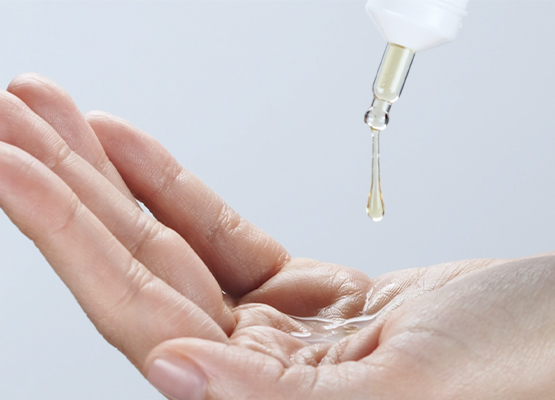 Innovative Textures
Excellent light texture and fast absorption
Velvety finish with no oily residue
Suitable for all skin types
Non-comedogenic