Do you have scalp problems?
The scalp is the skin structure which forms and supports hair, and thus its health is essential for hair characteristics and appearance.
Multiple factors, both internal and external, can alter its its normal physiological balance, resulting in phenomena such as dandruff, seborrheic dermatitis or increased sebum production that make hair appear dirty and unhealthy.
To prevent these problems and ensure that you hair is healthy, soft and glowing, it is important to use specific hair care and hygiene products.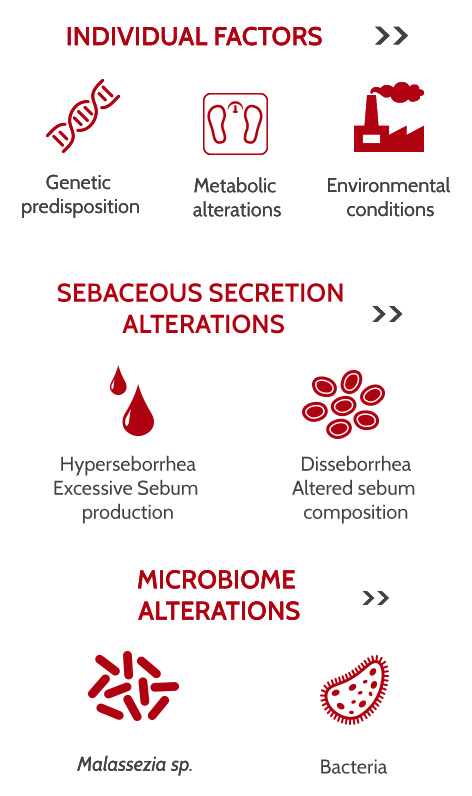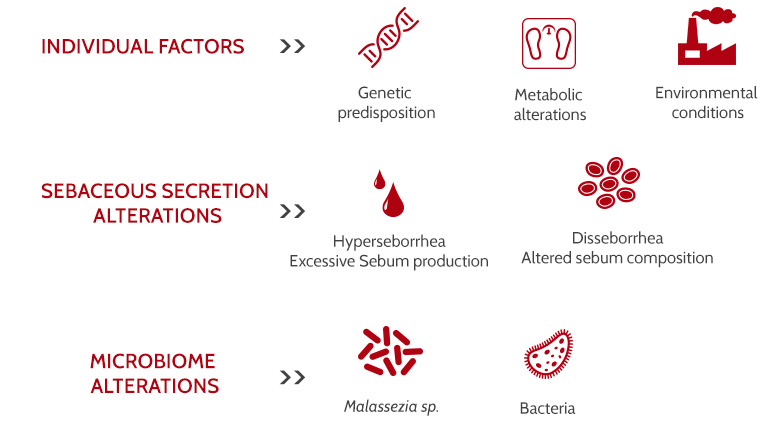 Scalp conditions can be altered by a number of intrinsic and extrinsic factors: hormones, sebum production, Malassezia colonisation, genetic predisposition, UV radiation, unsuitable cosmetics, etc.
These factors cause alterations such as dandruff and seborrheic dermatitis, the signs and symptoms of which include dry scalp, itching and flaking.
To fight these conditions and restore healthy hair and scalp, it's important to rebalance skiun microbiota, restore the skin barrier and treat symptoms by using specifically designed formulations.
Seborrheic Dermatitis
Seborrheic dermatitis (SD) is an inflammatory skin condition that affects the scalp, parts of the face, areas around the ears and the upper chest. It causes flaking, swelling, itching and can be associated with redness. The scales are usually yellowish and oily in texture.
Seborrheic dermatitis can peak during three periods of life: during the first three months of life, during puberty and at maturity between the ages of 40-60.

Seborrheic dermatitis is more common in patients with immune system disorders.
Latest from Communication Area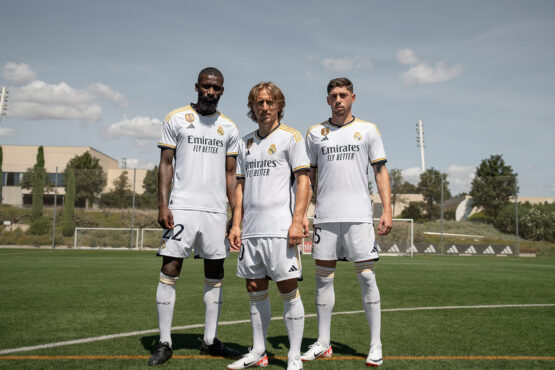 In line with its goal to improve people's health and quality of life, Cantabria Labs, in partnership with Real Madrid...