Skincare
Si hay una parte del cuerpo donde la piel es delicada y débil es la cara, siempre expuesta a agentes externos y sometida al paso del tiempo. Cantabria Labs te ofrece un cuidado experto y avanzado para que tu piel siempre pueda ofrecer la mejor versión de ti.
Haircare
El pelo también nota el paso de tiempo y muchas veces con más fuerza que otras partes de nuestro cuerpo. La textura de nuestro pelo cambia y se vuelve más quebradizo. Además, la producción de queratina colágeno ocasiona que el pelo pierda fuerza.
Una buena apariencia de nuestro cabello es un reflejo de nuestro estado de salud. Un cabello fuerte y brillante es sinónimo de bienestar global. Teniendo en cuenta que el cuidado del cabello comienza desde el interior, es esencial prestar especial atención al cuero cabelludo.
Latest from Communication Area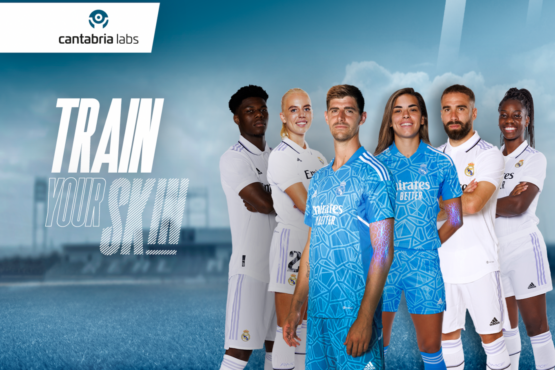 The Spanish pharmaceutical company Cantabria Labs, together with the Real Madrid Football Club, launches its #TrainYourSkin campaign, which aims to...